Magento 2 Form - File Uploads
Drag and drop file upload element into your forms. Then, you can easily collect different types of files from customers.
Introduction
File Uploads is one feature of Blue Form Builder, a simple drag & drop Magento 2 form builder. Together with other features, this one will give you power to create amazing forms with ease!
File Uploads
File upload feature allows your customers to upload files with their form submissions.
There is no limit to the number of uploaded files. Besides, we support all types of files such as images, videos, PDFs, Word documents, etc.
File upload is one of 30+ form elements we offer you. So simply drag & drop this element into your form in the backend.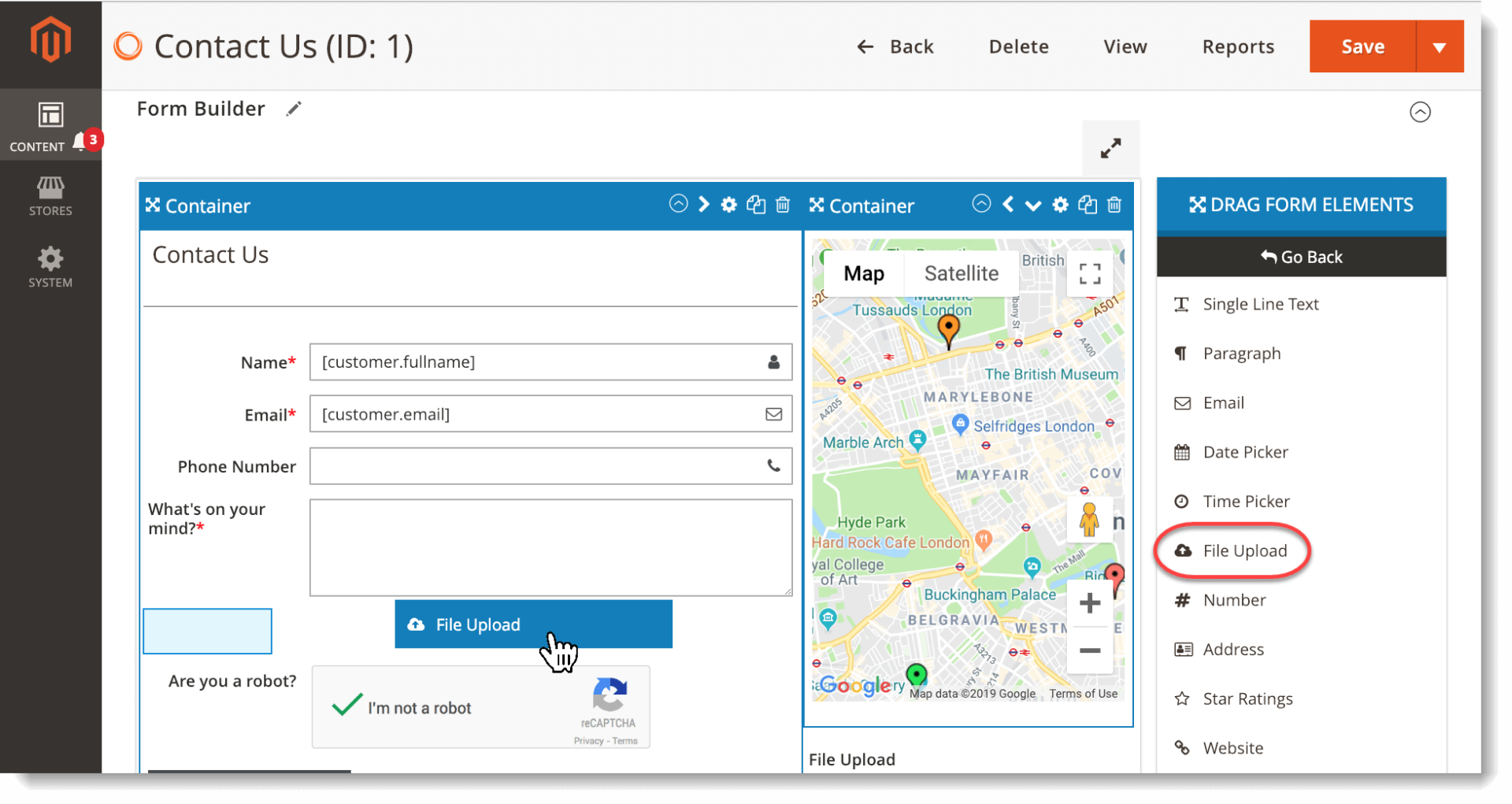 We support all types of file, but it doesn't mean you want to collect all. Limit file types for safety and security? Or restrict customers' attachments by upload size and number to save storage space? You can do them all in the settings of file upload element.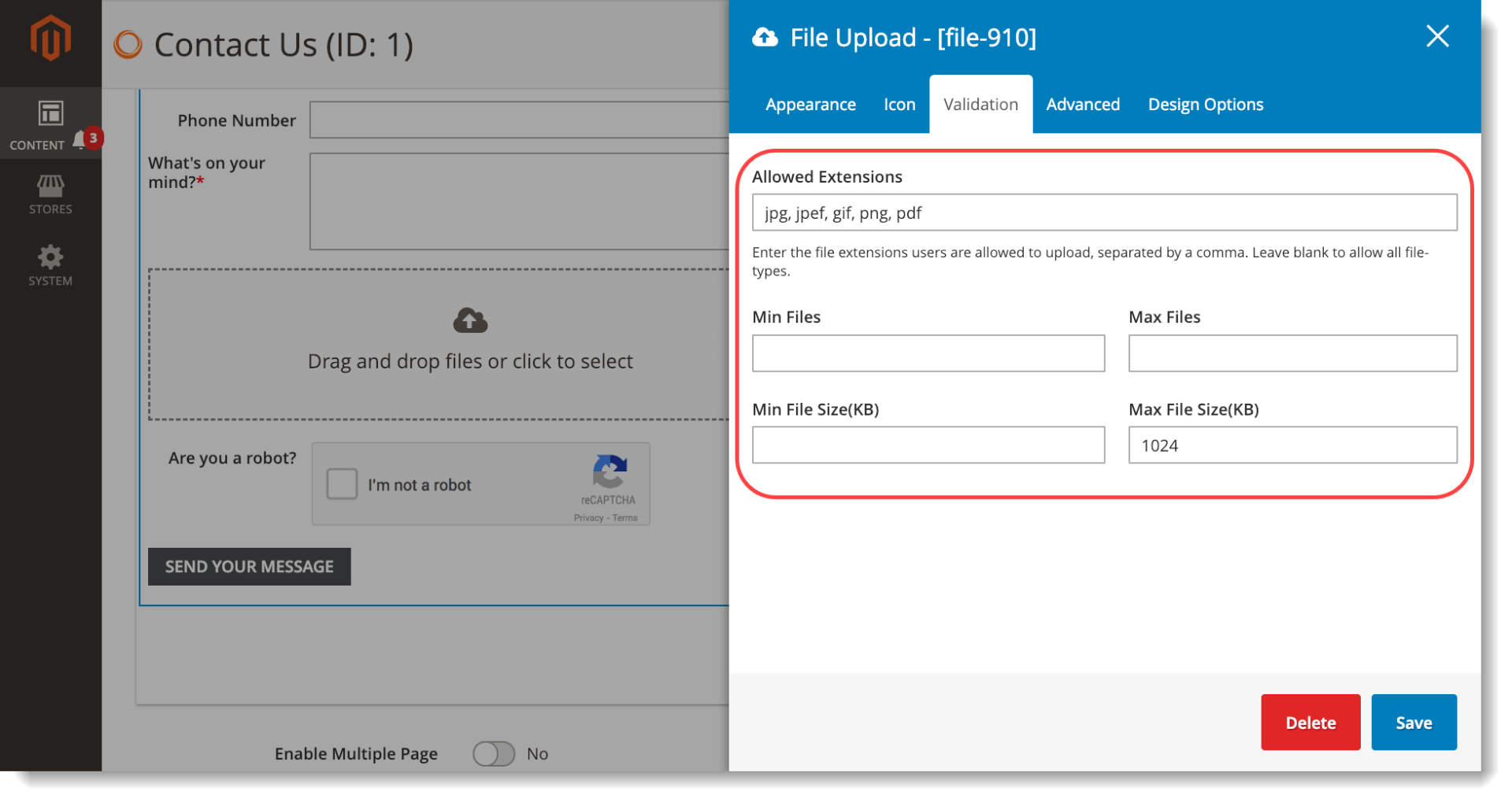 In the backend, we create a place for you to manage all uploaded files. There you can easily view, delete and download them.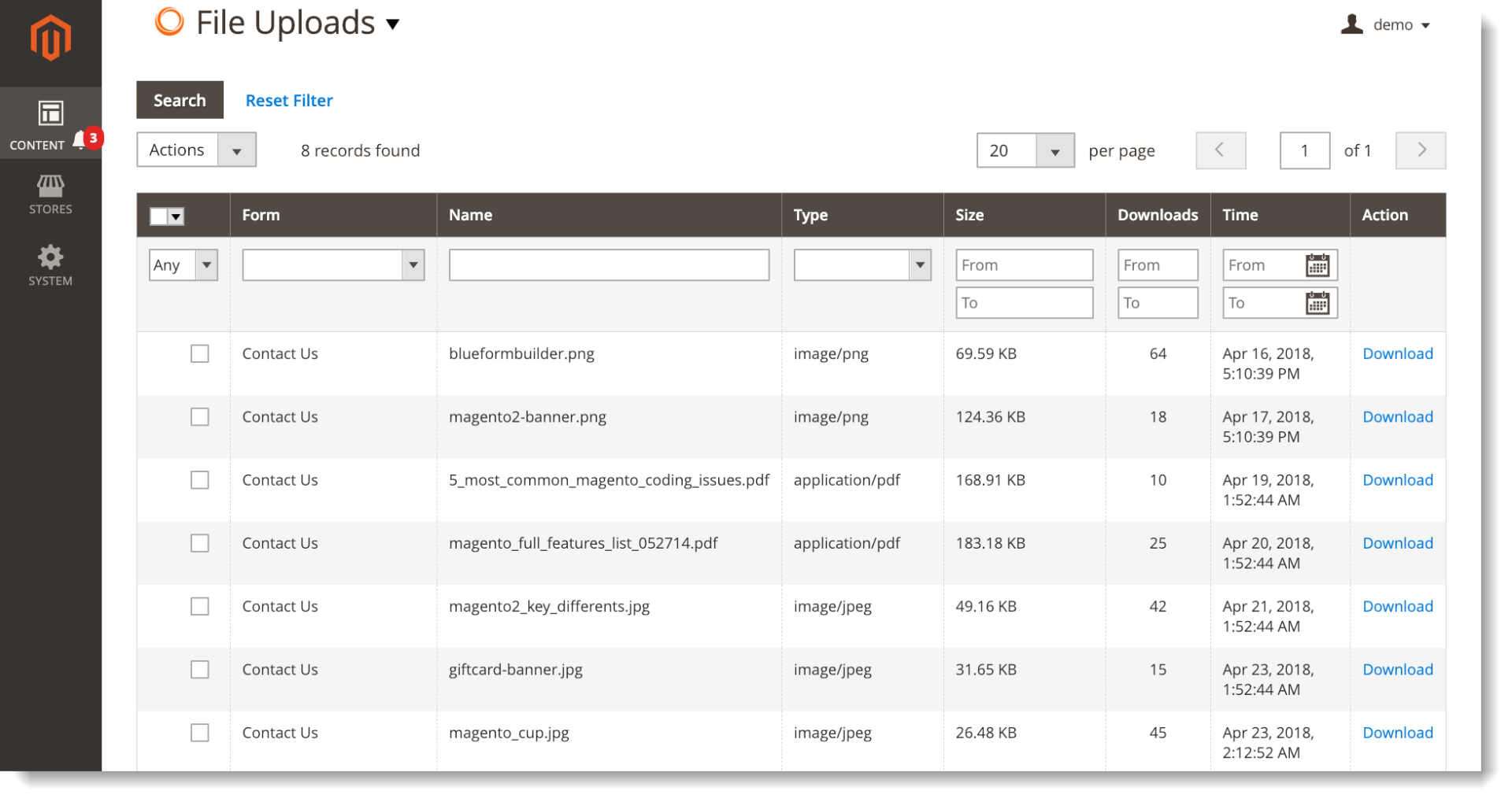 Frequently Asked Questions
Any size as long as your server can support it. The settings in this extension will NOT override your php.ini settings, for example.
However, we suggest you limit uploaded file size to save server storage space.
Yes, we do support multi-file uploads to a single upload field. Customers can do this by dragging & dropping files into file upload field or clicking the field to select files.
Yes, there is no limit to the number of file upload elements you can add to a form.
Yes, our extension allows you to attach uploaded files to notification emails for both admins and customers. Open a form and go to Settings > Email Notifications. Then open the Admin tab and Customer tab and turn on this function.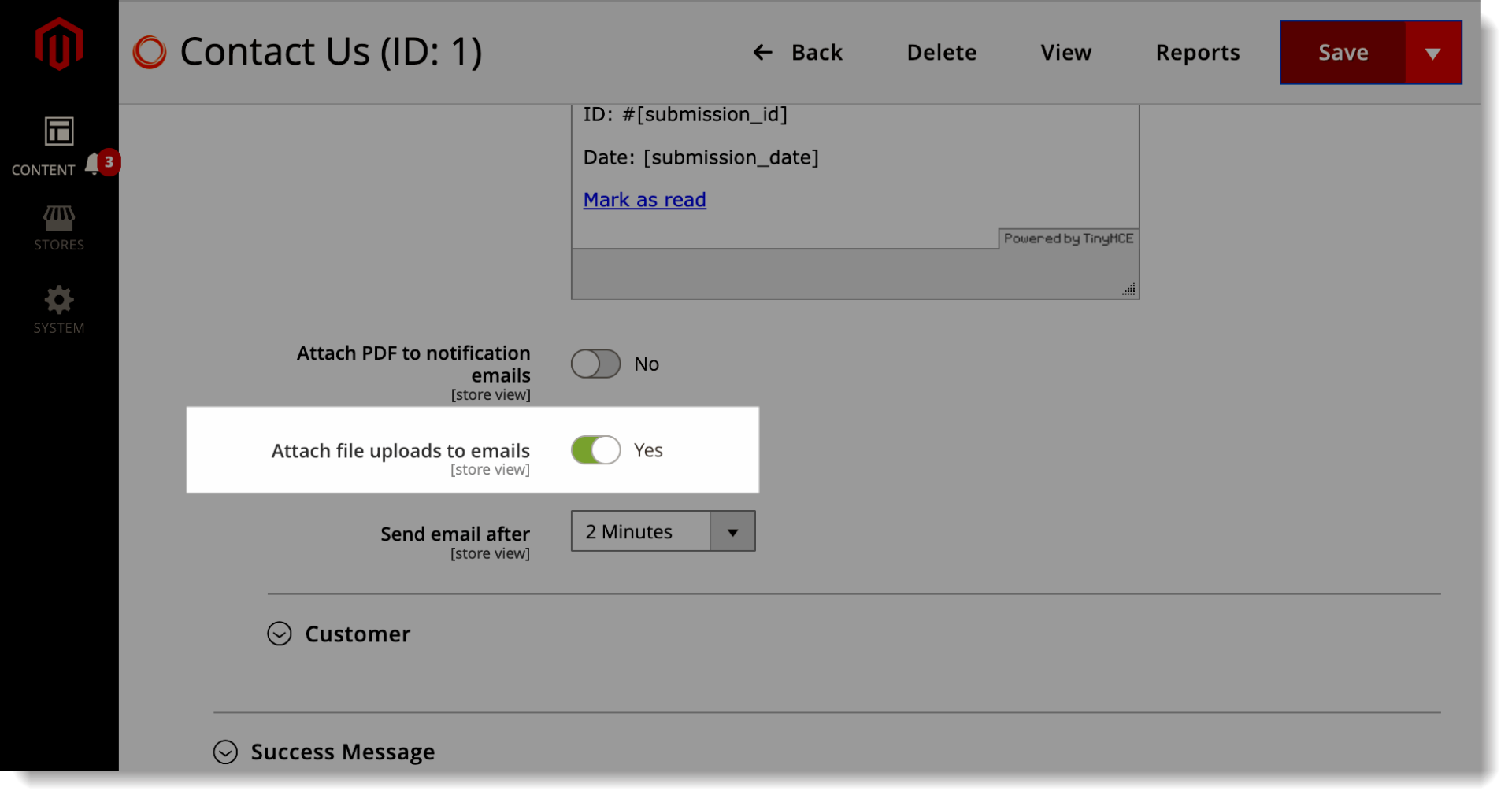 Start Building Smarter Magento 2 Forms
Create and Publish Forms in Minutes... What are you waiting for?
Live Demo
I. Frontend Demo
II. Backend Demo