Magento 2 Form - Easily Embed Form
Easy to embed your Magento 2 forms wherever you want such as CMS pages, blocks, layout templates, etc.
Introduction
Embedding forms is one feature of Blue Form Builder, a simple drag & drop Magento 2 form builder. Together with other features, this one will give you power to create amazing forms with ease!
Easily Embed Form
Embedding forms in specific web pages saves your customers time to find the form page. Instead, they can access the form where they already are.
You can copy and paste a short code into any Magento 2 pages/blocks.
Or more simply, just use Form Widget to choose pages and positions to embed form.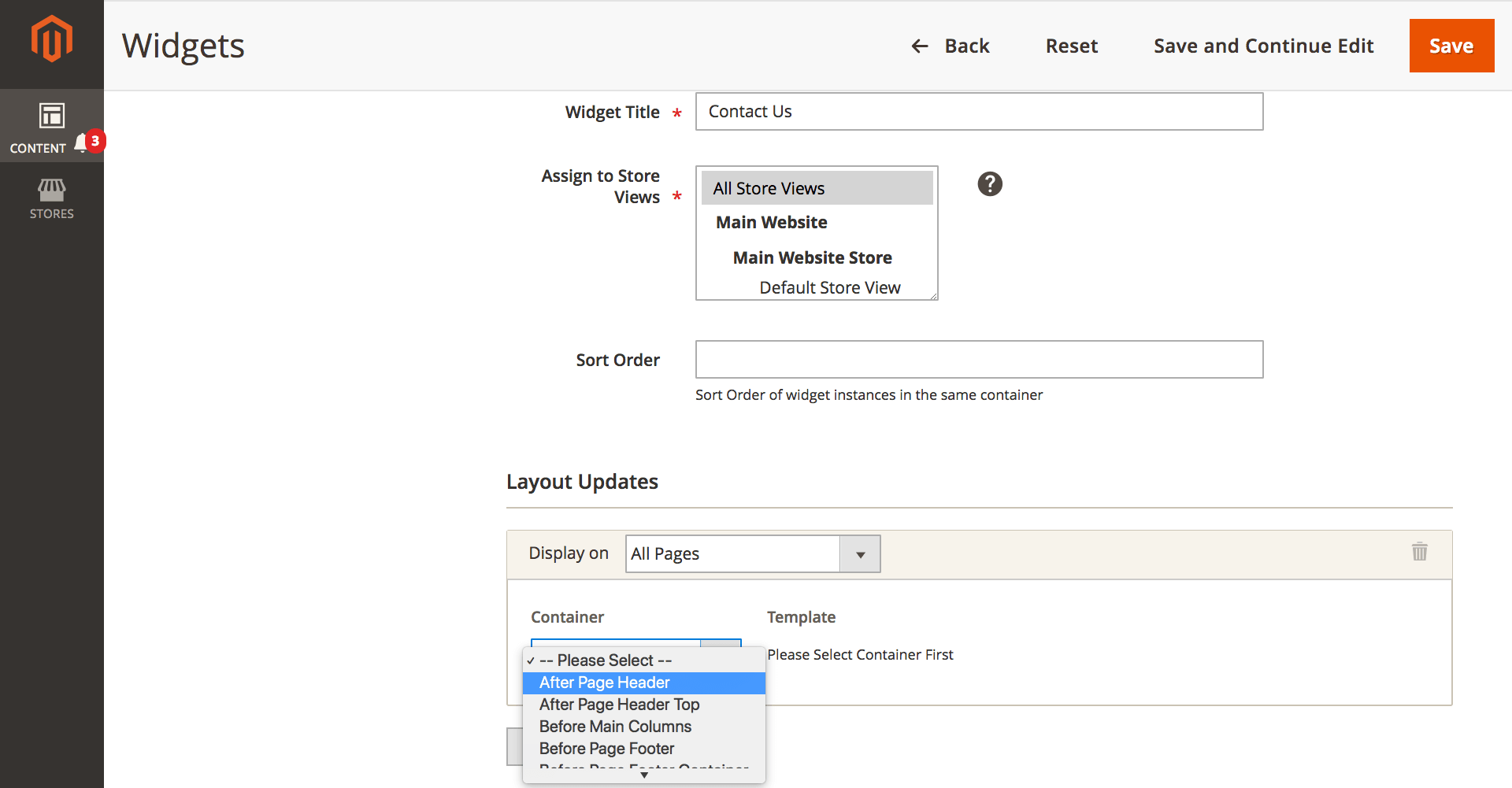 We provide you with 4 options of form display. You can choose inline form, popup form, slide in form or link form.
Popup form
The form will pop up when customers click a button that can be placed anywhere on your frontend store.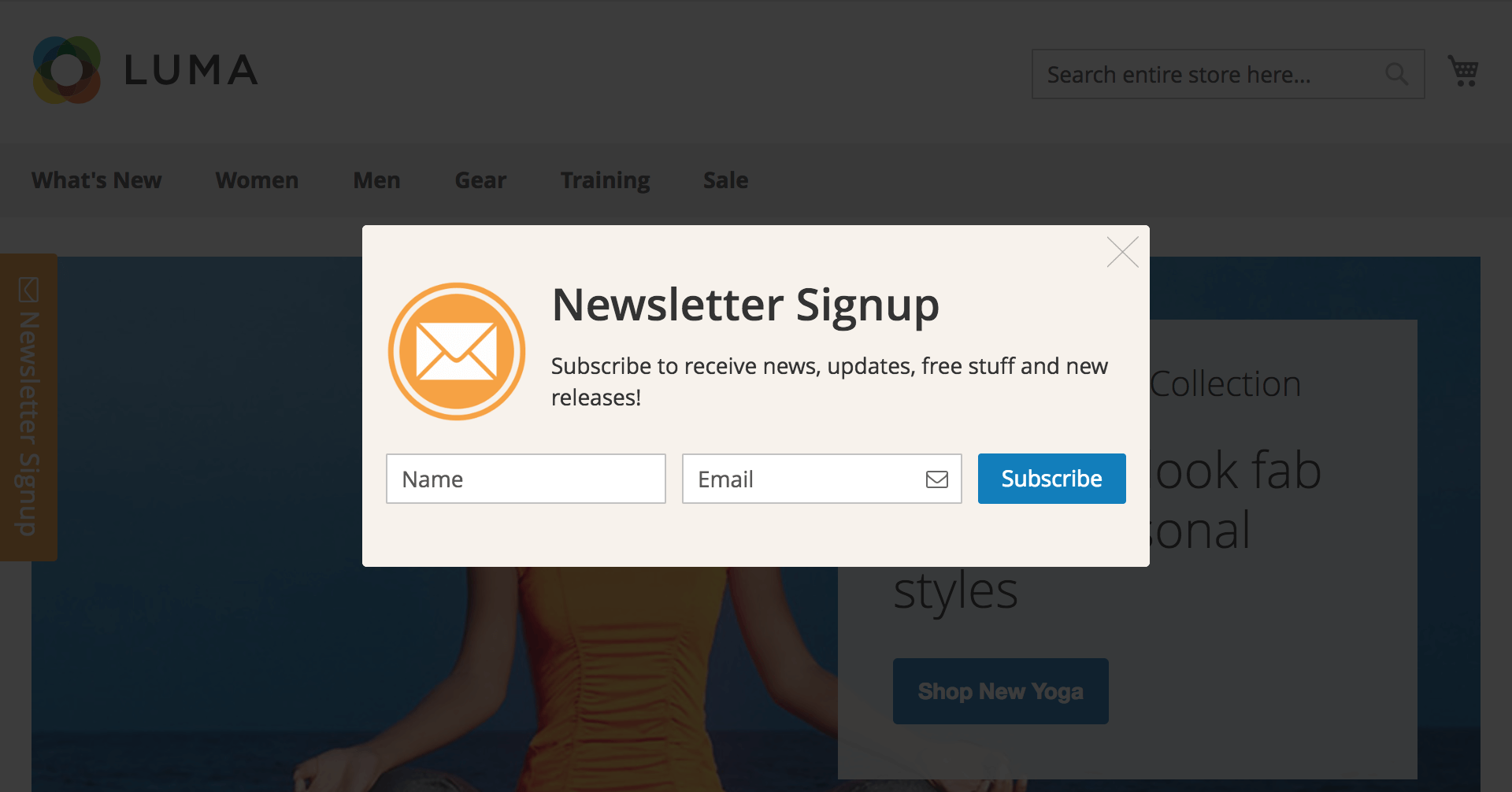 Inline form
This kind of form will appear as part of the page, block,... into which you insert the form.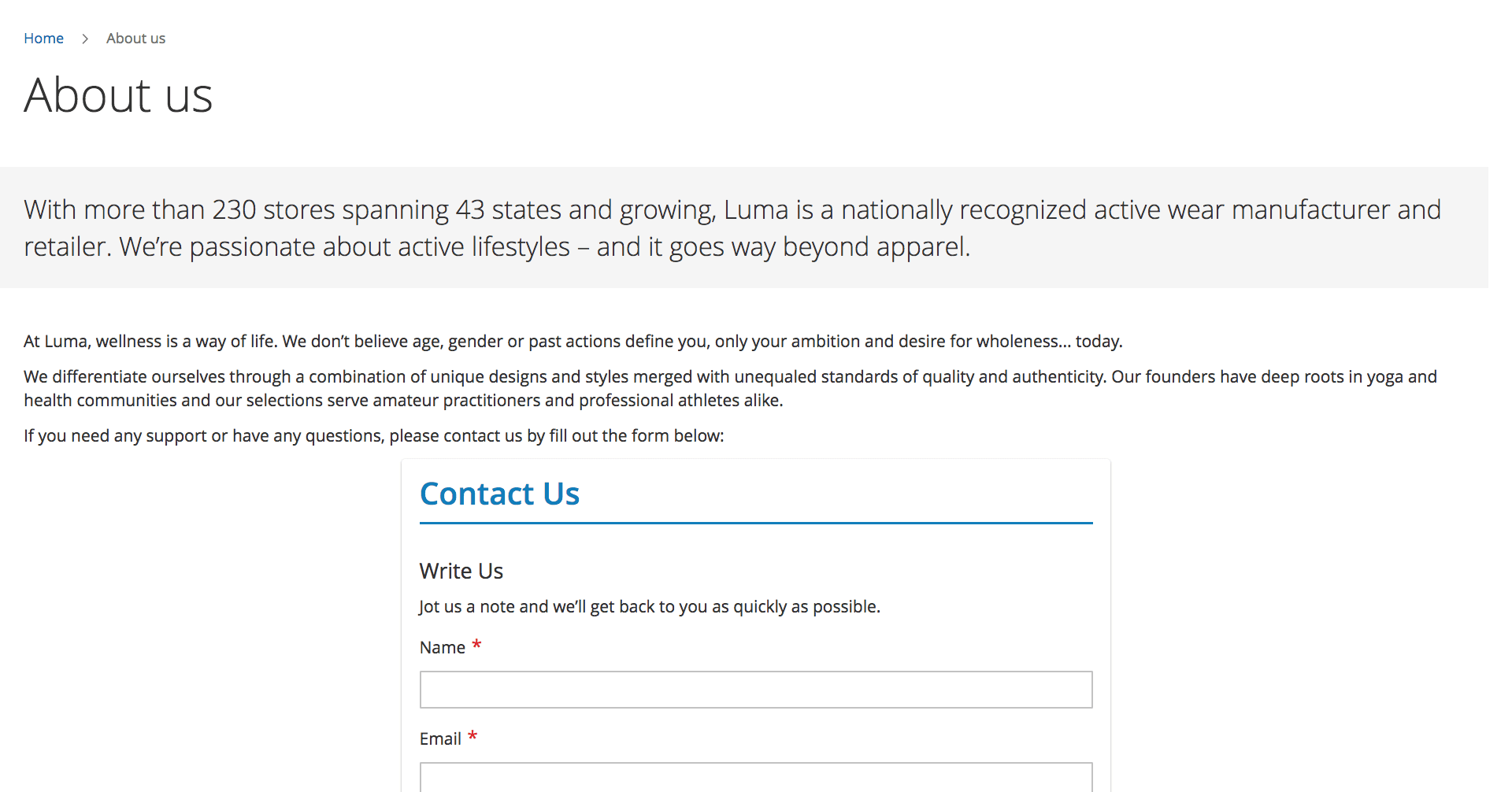 Slide in form
Slide in forms will show up from the side or bottom of the screen after customers click a button.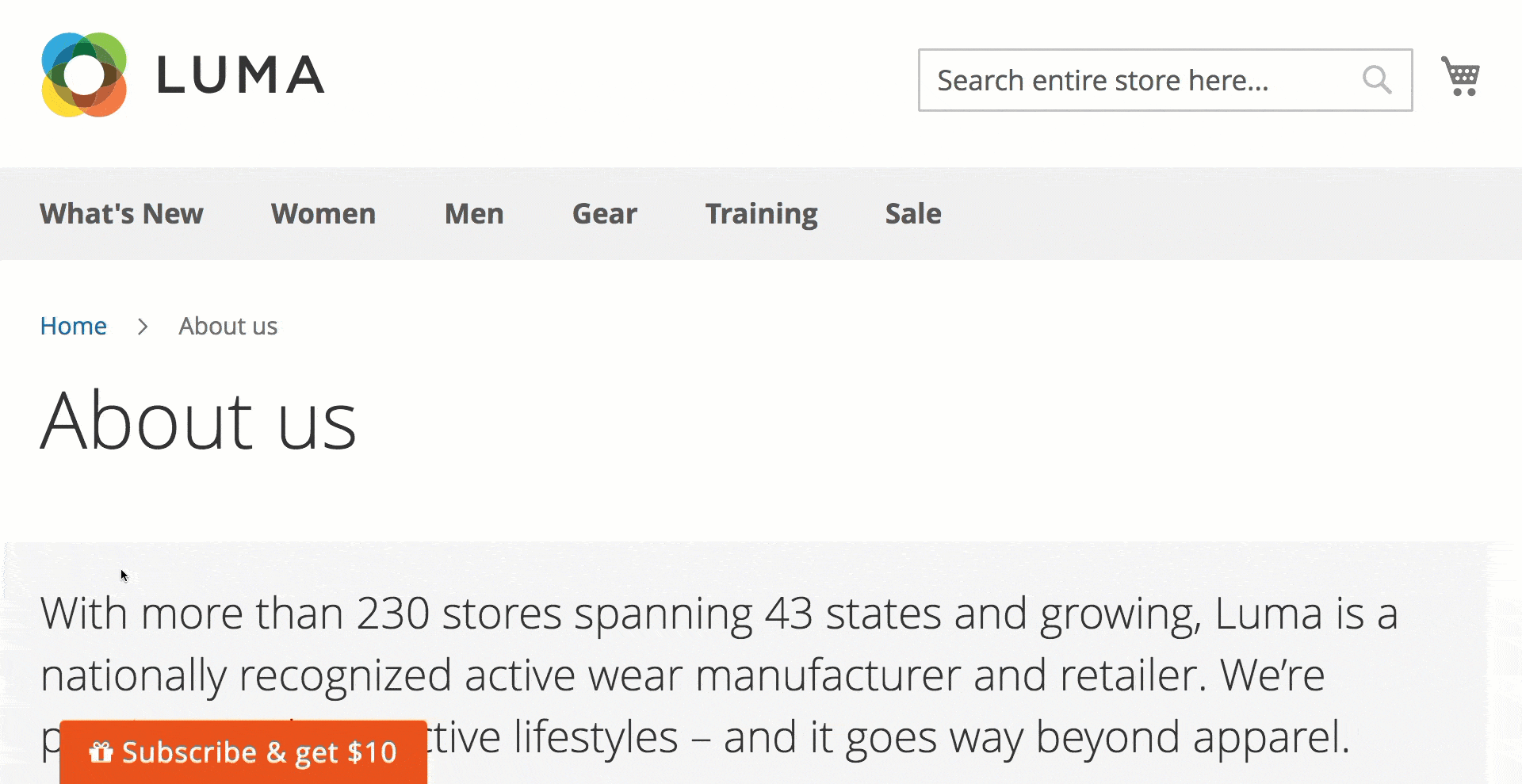 Link form
With this kind of form, your customers will land on the form page after clicking a link.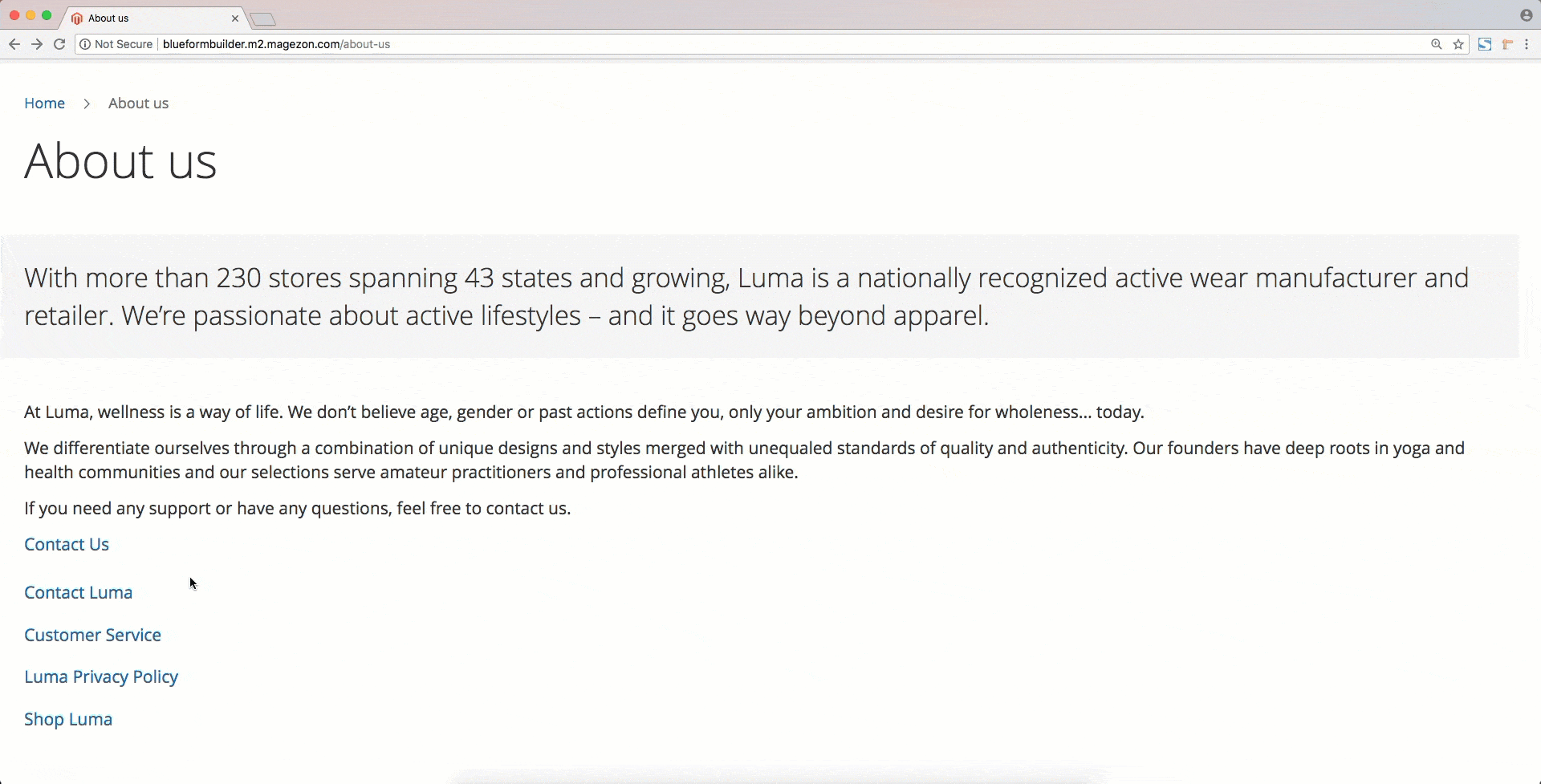 Frequently Asked Questions
Yes, we do support the function of showing popup automatically. Also, you can decide when the form will auto pop up and when it will pop up again. However, please note that this function is only applied to popup form and slide in form.
Whether they are accessed via form links or embedded on your website, forms created by Magento 2 Form Builder are fully responsive and look great on any kind of devices.
Start Building Smarter Magento 2 Forms
Create and Publish Forms in Minutes... What are you waiting for?