Magento 2 Form - Layouts and Styles
Easily create multi-column and beautifully designed Magento 2 forms without CSS knowledge.
Want your forms to look more attractive than the default look and feel?
Need to change your form's appearance to match your site nicely?
Wish to easily create columns, resize elements, or change the way a form displays?
Editing the layouts and styles of a Magento 2 form normally requires CSS coding experience. Even if you know CSS well, it can take a lot of time. For those with no or little knowledge of CSS, this can be extremely frustrating.

Understanding that, we integrated the Layouts & Styles feature into our extension. With this feature, you can change the appearance of any forms without mastering CSS.

Effortlessly change the layout of any forms with drag & drop interface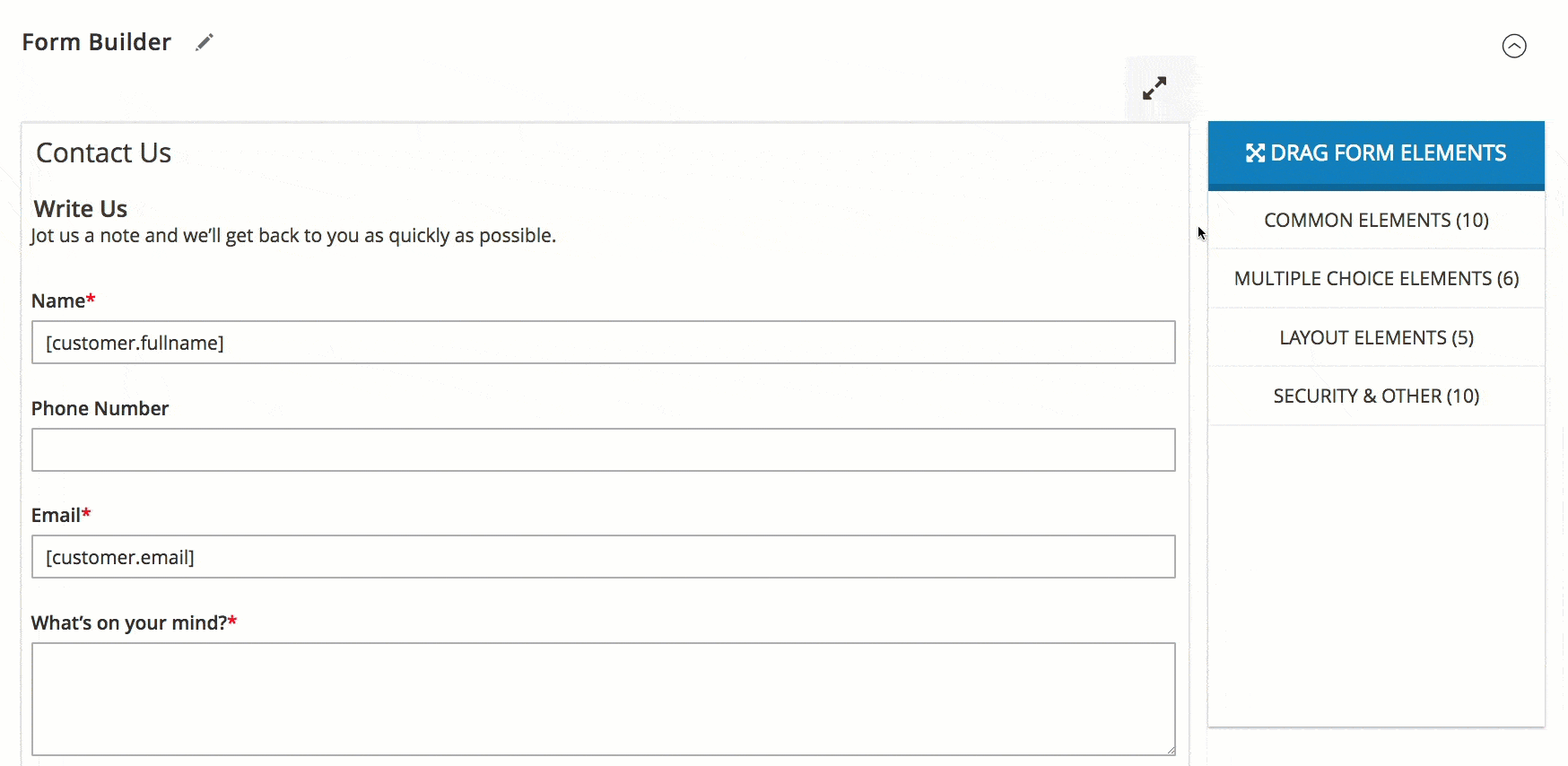 Drag and drop elements anywhere you find suitable.
Create multi-column layout with container element.
Resize columns and fields simply by clicking and dragging your mouse!
Rearrange columns and elements with ease to organize your forms perfectly.

Easily style each form within its settings
Magento 2 Blue Form Builder Extension allows you to style each form the way you want. You can customize form borders and backgrounds with a wide choice of colors and styles. Or change the width of each form based on your needs.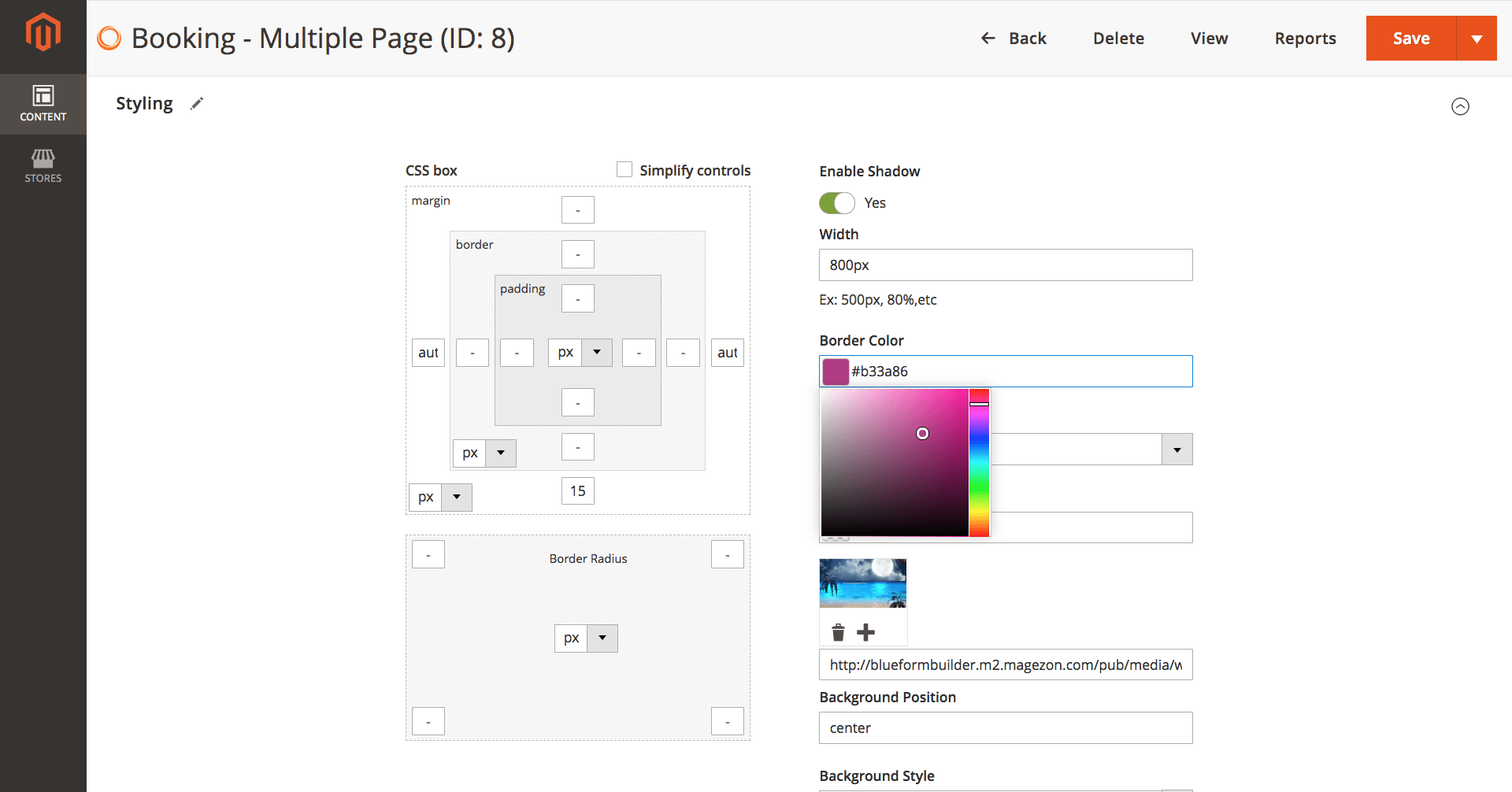 In addition to styling the whole form, you can customize each element with various design options. Change borders, set unique backgrounds and choose suitable font sizes or styles - all depend on your choice.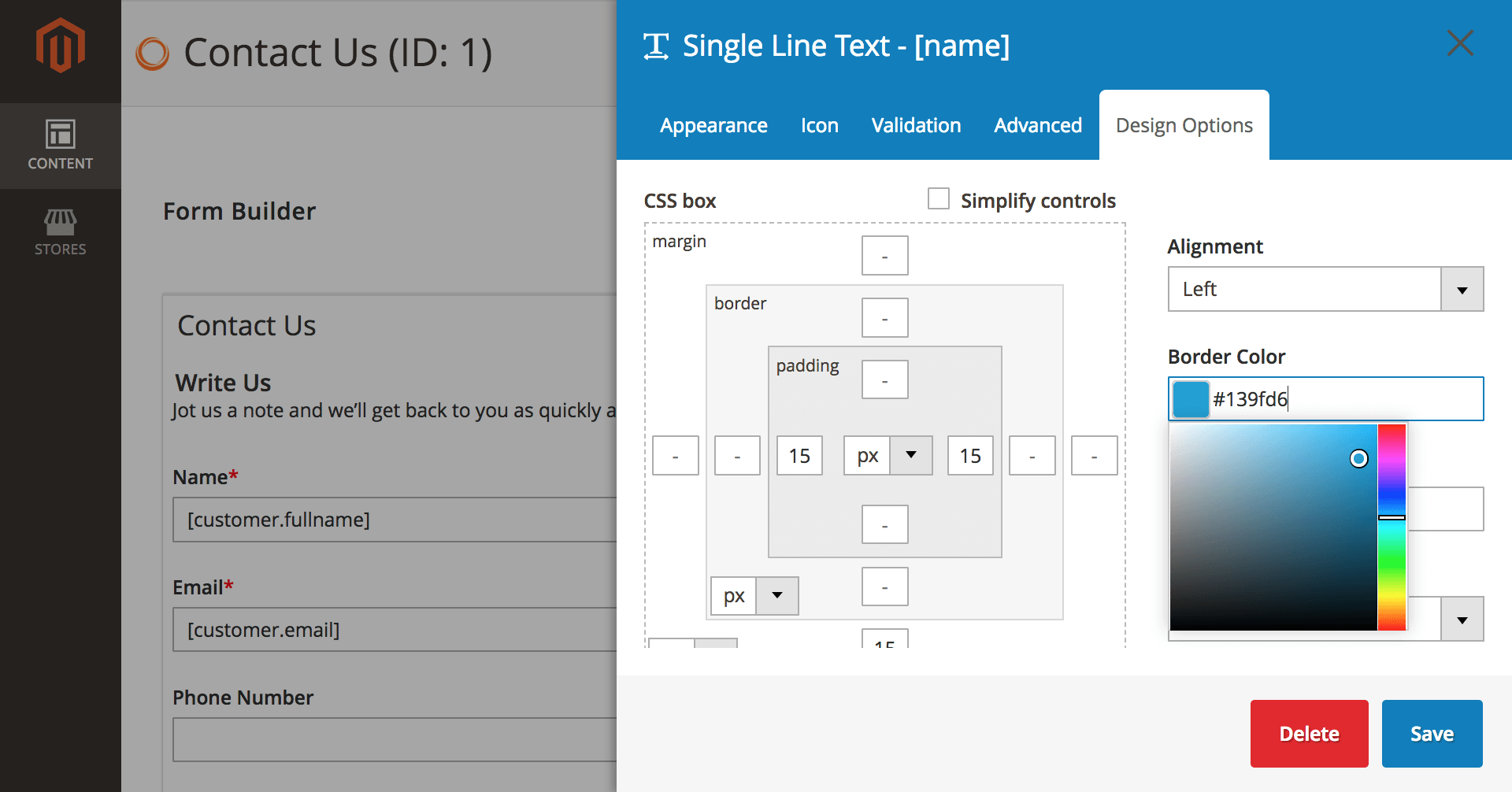 Who should use Layouts & Styles?
Anyone who wants to design their forms but has little or no CSS knowledge.

Anyone who knows CSS very well and wants to speed up the process of styling a form.
Frequently Asked Questions
Basically, if you have little or even no CSS knowledge, you can still design your forms with ease. However, the more you know, the more you can do.
You can create multi-column forms by adjusting the width of elements. For example, if you want to create 2 columns, adjust the width of elements to be half of the full length.
Open Styling tab in a form's settings and you will see the Custom CSS box where you can insert CSS.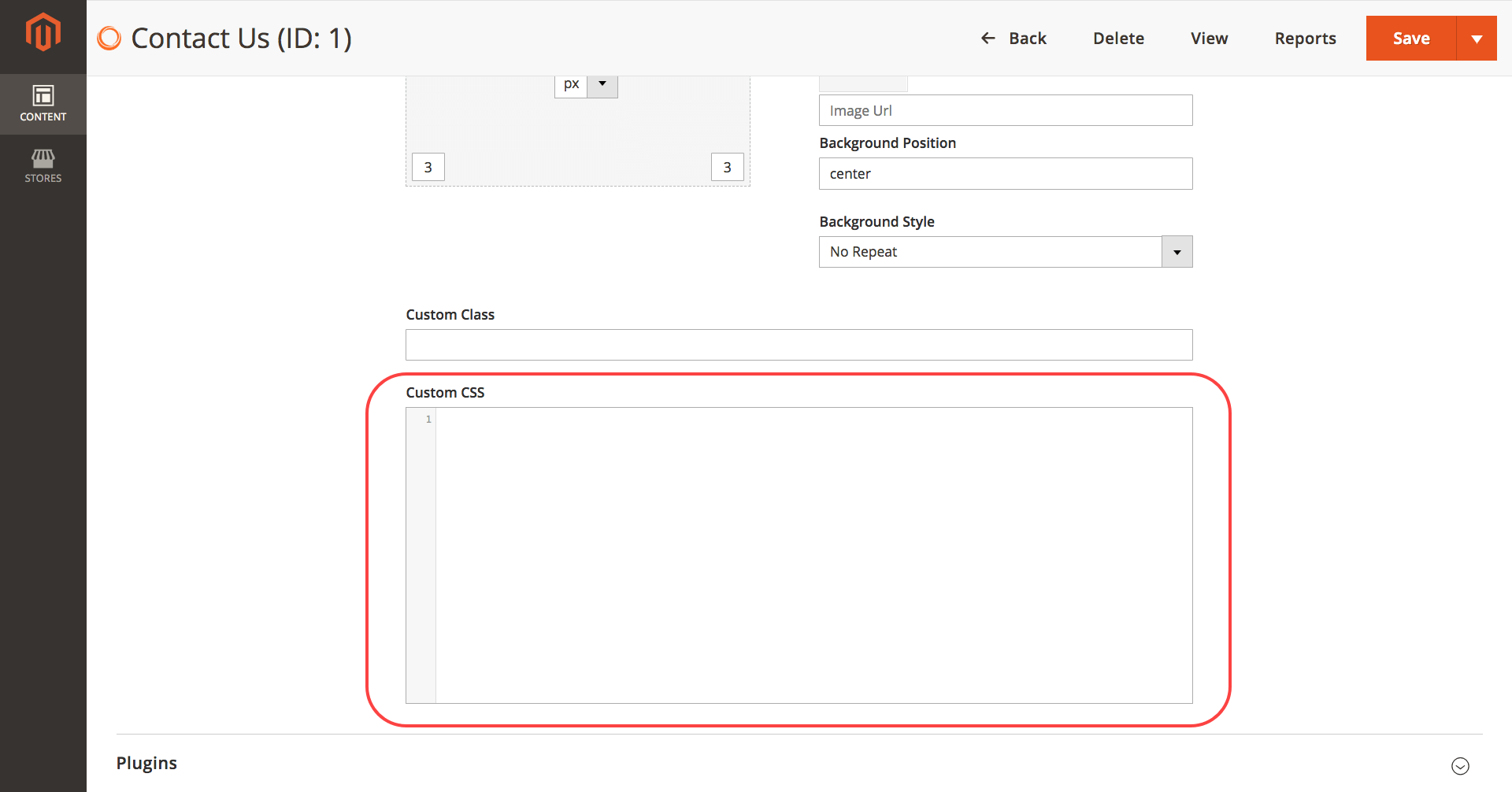 Start Building Smarter Magento 2 Forms
Create and Publish Forms in Minutes... What are you waiting for?
Live Demo
I. Frontend Demo
II. Backend Demo