Font Builder Plugin | Magezon Page Builder
Complete Google font collection for a more enticing page
Font Builder is a plugin of Magezon Page Builder which enables you to customize your content with the complete Google font collection. You can do a bunch of great things and add charm to your text to create truly spectacular content. Let Font Builder bring focus to your pages and make your business take flight!
Font Builder  is a plugin of Magezon Page Builder extension. Please pre-install Page Builder. After that, install Font Builder plugin and it will be integrated with existing Magezon Page Builder on your website.
Live Demo
30 days money back
FREE lifetime updates
90 days free support
Take it into your own hands with 999 Google fonts supported. No more hiring a web designer, no coding skills required.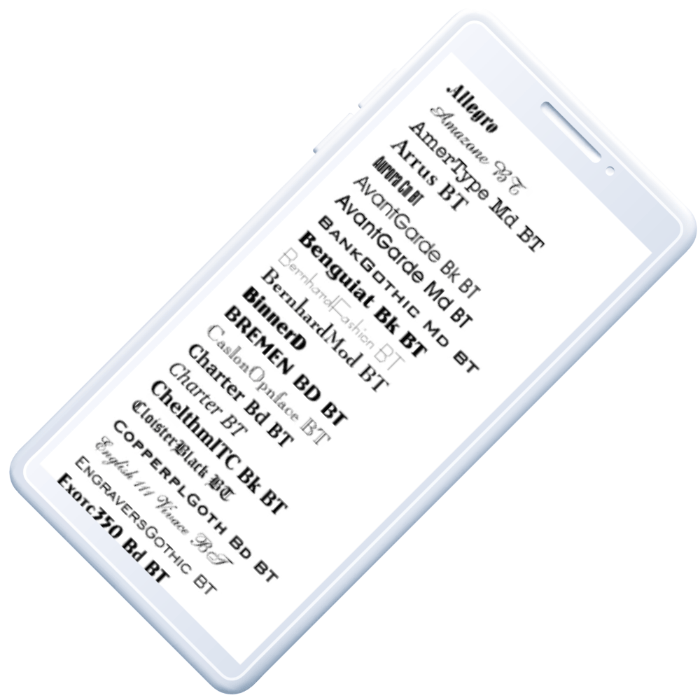 Font Builder gives you the freedom to portray your product in a way that connects to your customers.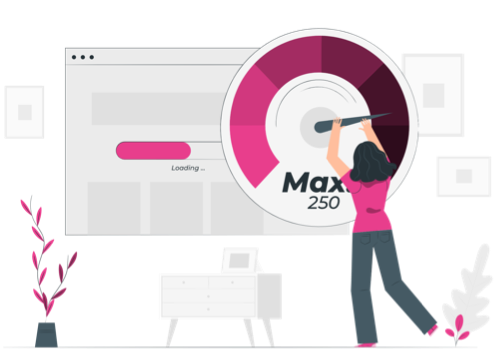 Lightning Page Speed
In spite of containing about 1000 different fonts, the plugin makes sure that your page speed will be as fast as possible regardless of how many fonts you are using.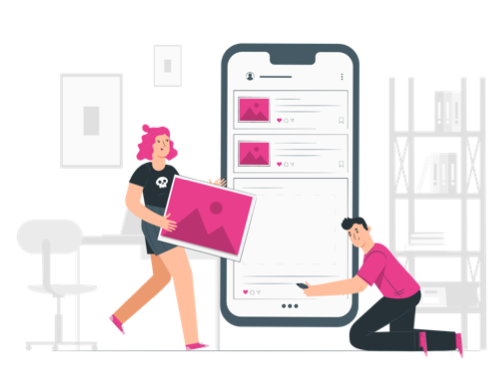 Create Eye-catching Content
Font Builder gives you the ability to create eye-catching content. There are thousands of options for a kick-ass heading!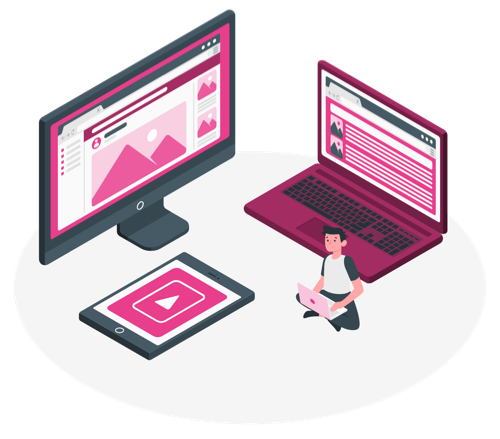 Fully Responsive Design
Font Builder offers simpler and cleaner typography for your desktop and mobile versions. It sweeps away the fears of optimizing design across devices.
SEAMLESS PREVIEW EXPERIENCE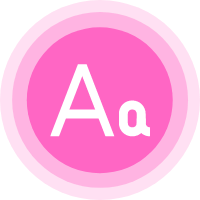 Explore the plugin with ease right from the backend by using our live preview mode.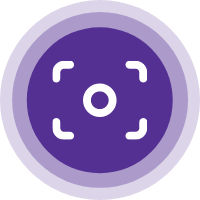 Font Builder ensures that what you've built will be exactly the final look of your webpage.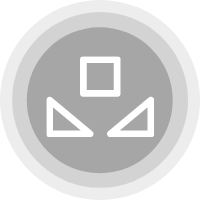 Give it a try to experience this superior preview function.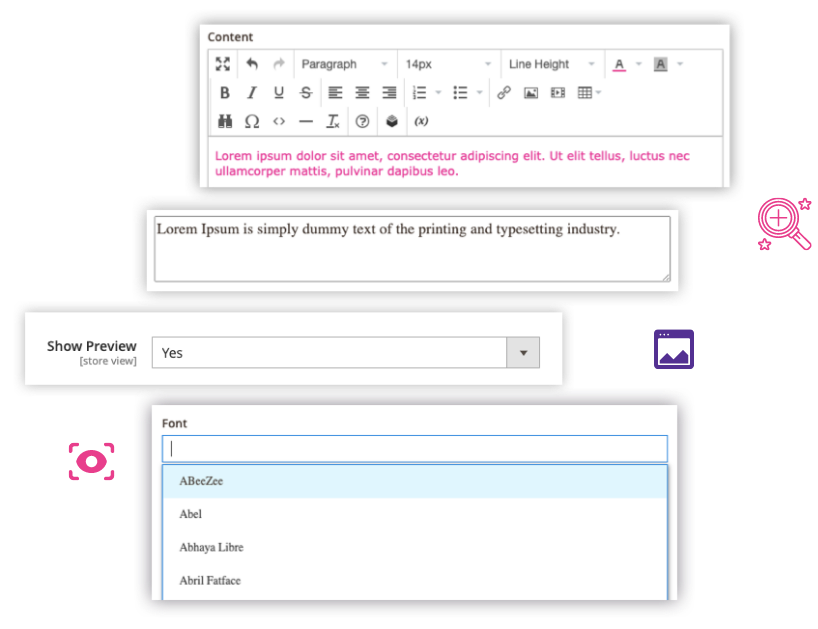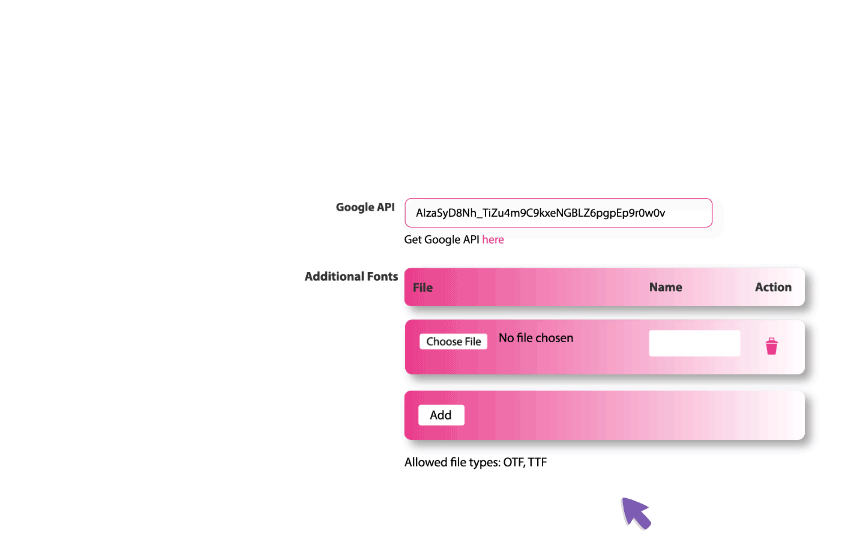 Allow Users To
Update

Their Favourite Fonts
What makes the plugin out-of-the-box is that people freely update any type of fonts they want just by uploading their favourite font files in the configuration section.
Also, it's easy for users to disable the Google font collection and create a custom font list. In case you want to use both the existing Google fonts and your uploaded ones, the custom fonts would be placed at the top of the font list.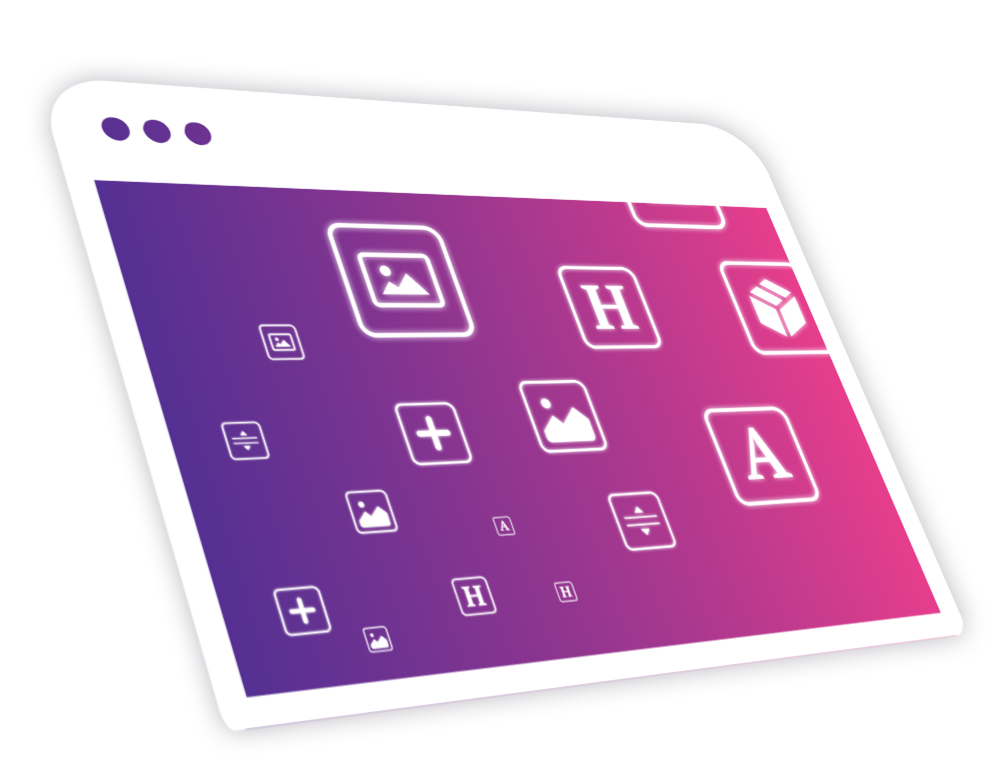 15 MAGEZON PAGE BUILDER ELEMENTS
We configured Font Builder to integrate with up to 15 elements of Magezon Page Builder that are Single image, Text block, Heading, Slider, Image carousel, Image gallery, Button, Video player, Message box, Number counter, Countdown, Flip box, Content slider, Testimonials, Call to action
These elements are ones that contain text and heading, so you can freely consolidate and style your page in the ways that make sense to your audiences.
Compatible With
Other Extensions
The plugin is fully compatible with those based on Magezon Core Builder. That means installing Font Builder, you can integrate it with 14+ other extensions from Magezon.
These extensions are Page Builder, Ninja Menus, Blue Form Builder, Popup Builder, Single Product Page Builder, Header & Footer Builder, Product Page PDF, Newsletter Template Builder, PDF Customizer, Email Builder, Login & Registration Page, Category Page Builder, Checkout Success Page, Promotion Banner, Landing Pages.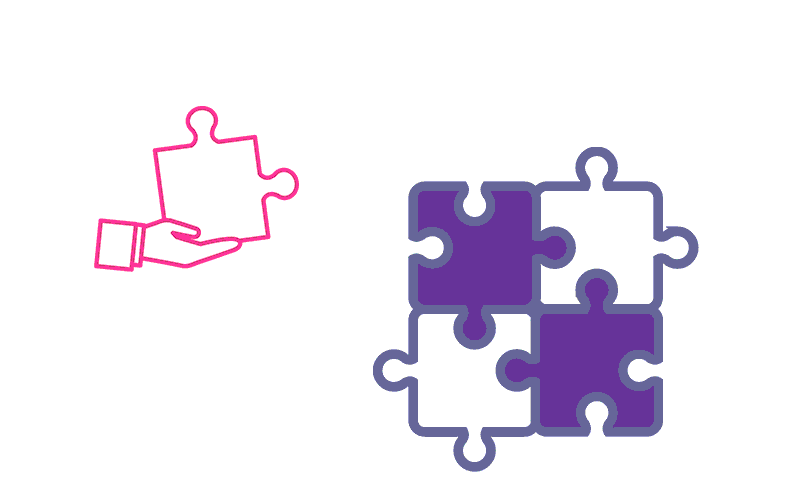 Apart from these thorough features, we also roll our sleeves up to update every function of the plugin, especially the Google fonts. Therefore, you are empowered to make your page impossible to resist with the up-to-date Google font collection.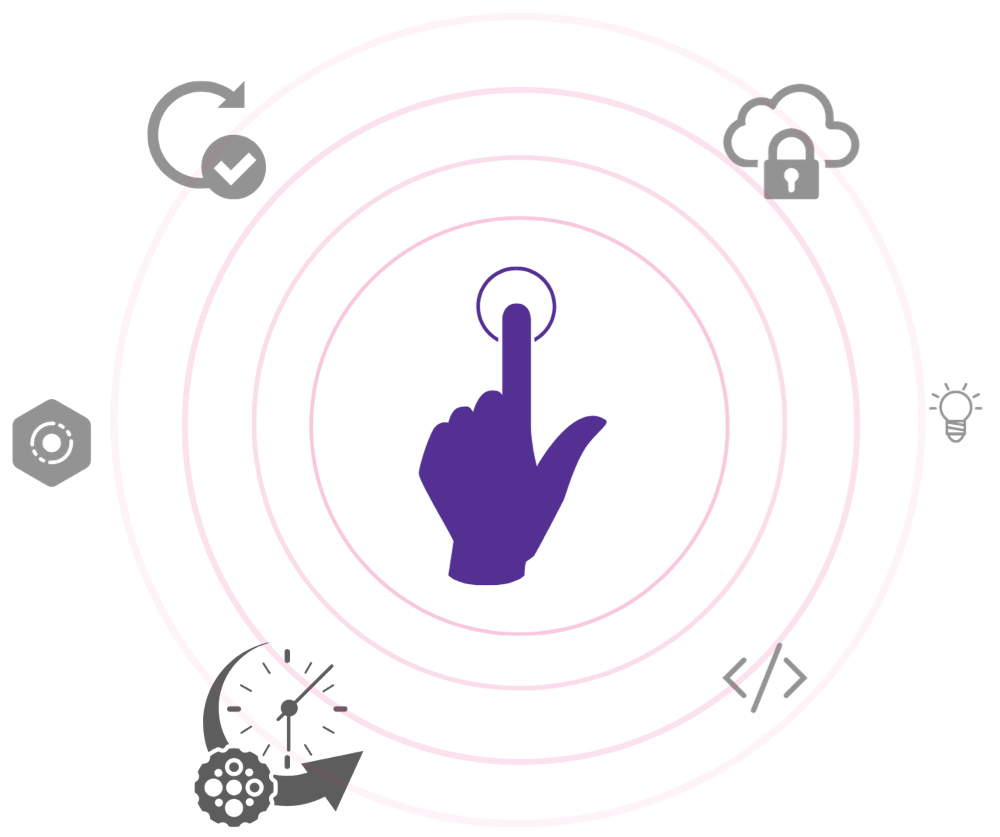 Amazing Aftersales Support and Tutorials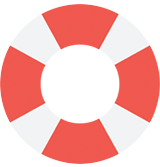 Magezon is offering top class online support to handle all your requests. All your requests will be resolved within 24 hours.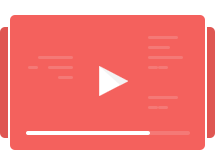 Knowledge Base and Video Tutorials
We provide Video Tutorials with visual guidance for using the extension. Besides, you can use User Guide for every tiny detail.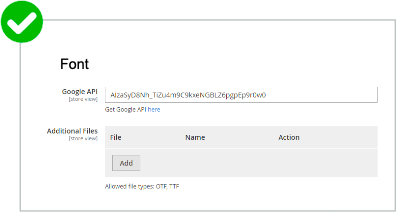 LifeTime Updates Free of Charge
We guarantee that you don't have to pay for any Font Builder plugin update. Make a one-time payment and you will get FREE lifetime updates.
Feature Full List
999 Google fonts supported

Integrate with 15 Magezon Page Builder elements

Seamless preview experience

Allow users to update their favourite fonts

Multiple preview choice

Fully-responsive design

Regularly update

Fully compatible with other extensions
No core code changes

100% open-source

Easy to install and configure

User-friendly interface

Free lifetime updates
Release Notes
Version 1.0.1 (released on May 8th, 2023)
Compatible with Magento 2.4.6
New update (released on Dec 22nd, 2020)
Allow Users To Update Their Favourite Fonts
Version 1.0.0 (released on Sep 8th, 2020)
Frequently Asked Questions
Do you have any questions about Font Builder plugin? See the list below for our most frequently asked questions. If your questions are not listed here, please contact us.
To install this plugin, please refer to this document for detailed instructions. It will take you just a few minutes to install our plugin.
After the Font Builder plugin is installed, a font bar will appear inside the element settings. From there you can start your customization.
Yes, of course. There are 999 Google fonts for you to choose from. Besides, we will constantly update the font collection as well as the plugin.
If you have any questions or need any support, feel free to contact us via the following ways. We will get back to you within 24 hours after you submit your support request.
Why Choose Magezon
®

2 Extensions ?

Come with a full service package, extensive documentation and excellent support.
30-Day Money Back
Contact us within 30 days and we'll give you a full refund. Checkout our refund policy here
Lifetime Free Updates
Instantly get notified by e-mail once a new version is released.
90-Day Free Support
90 days of troubleshooting support and bug fixes for free.
Helping you to use our extension is the fastest.
High Quality Code
All our extension are of top quality and come with well-commented code.
Extensive Documentation
All extensions come with a detailed PDF and online user manual.