Magento 2 Form - Multi Page Forms
Break long forms into multiple pages to improve user engagement.
Introduction
Multi page Forms is one feature of Blue Form Builder, a drag & drop Magento 2 form builder extension. Together with other features, this one will give you power to create amazing Magento 2 forms with ease!
Multi Page Forms
What if customers see a form that takes forever to scroll through? Certainly they don't want to fill out.
With Magento 2 Form Builder Extension, you can create multi page forms to keep customers more engaged.
Simply use drag & drop to create a multi page form and rearrange form pages.
Each multi page form comes with a top bar including pages' titles for easy navigation.
Besides that, each form page can be browsed through without reloading the website.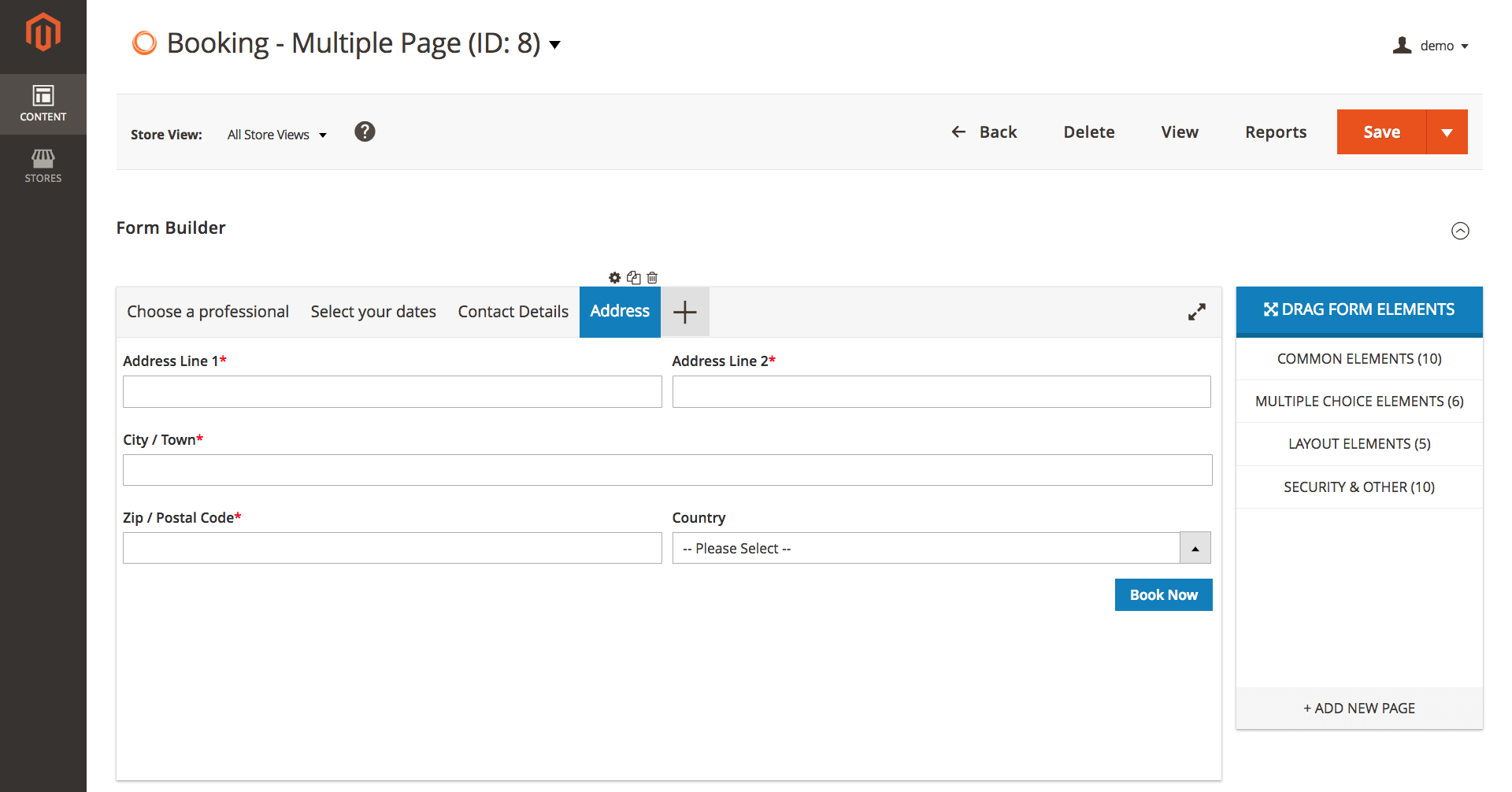 After a customer submits a multi page form, you can view all submitted data on a single page.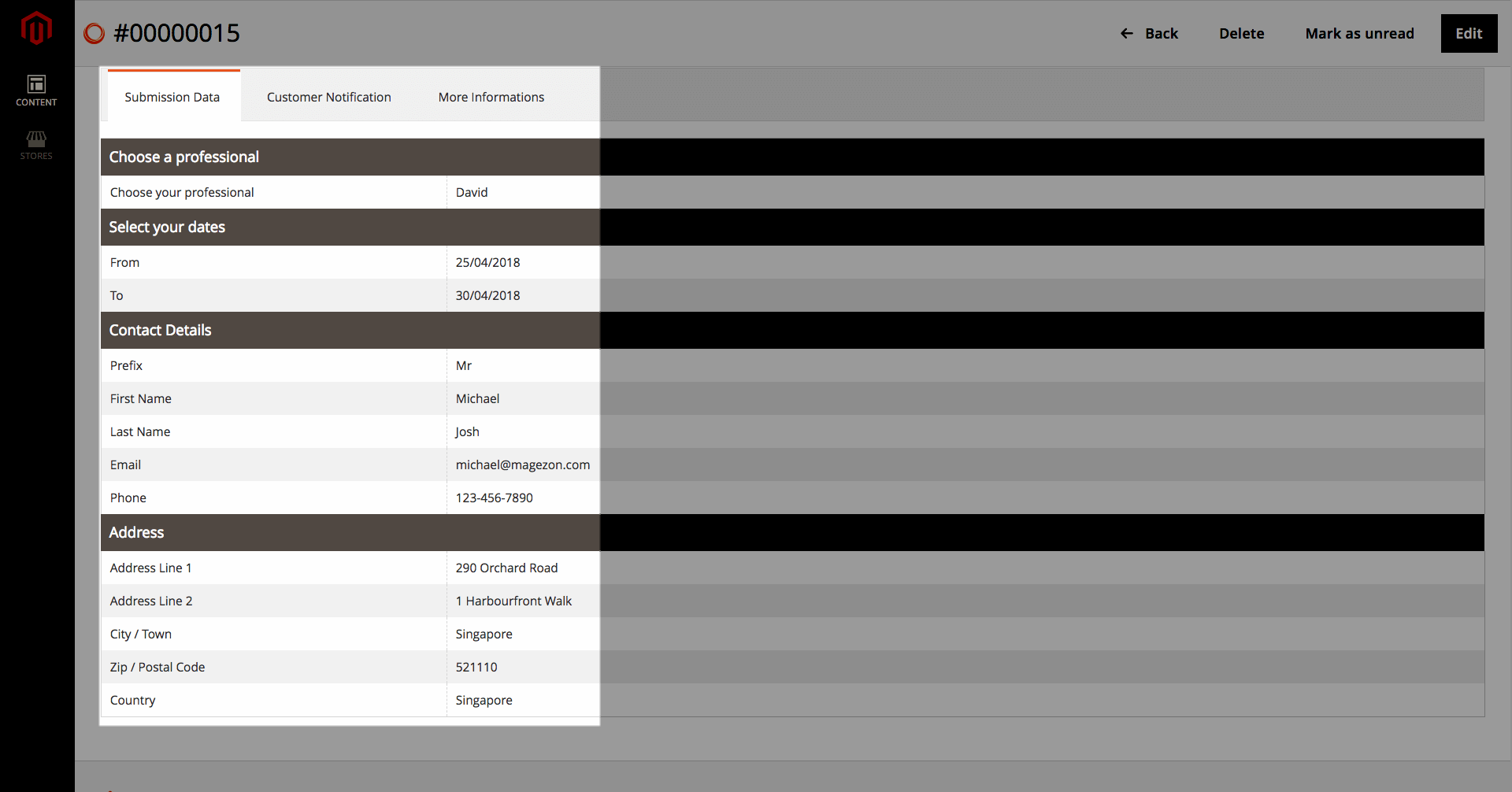 Below are some of the popular use cases for multi page forms:
Multi-Step Order Forms
Magento Warranty Registration Forms
Hotel Reservation Forms, Book An Appointment Forms, Airline Booking Forms.
Patient Data Forms
Job Application Forms
Frequently Asked Questions
Yes, our multi page forms look nice on any devices, from smartphone, tablet to laptop, etc. Not only multi page forms but also other forms created by Blue Form Builder are responsive.
There is no limit to the number of pages you can create.
You can break any form into multiple pages just by turning on the toggle button Enable Multiple Page in the Form Builder section.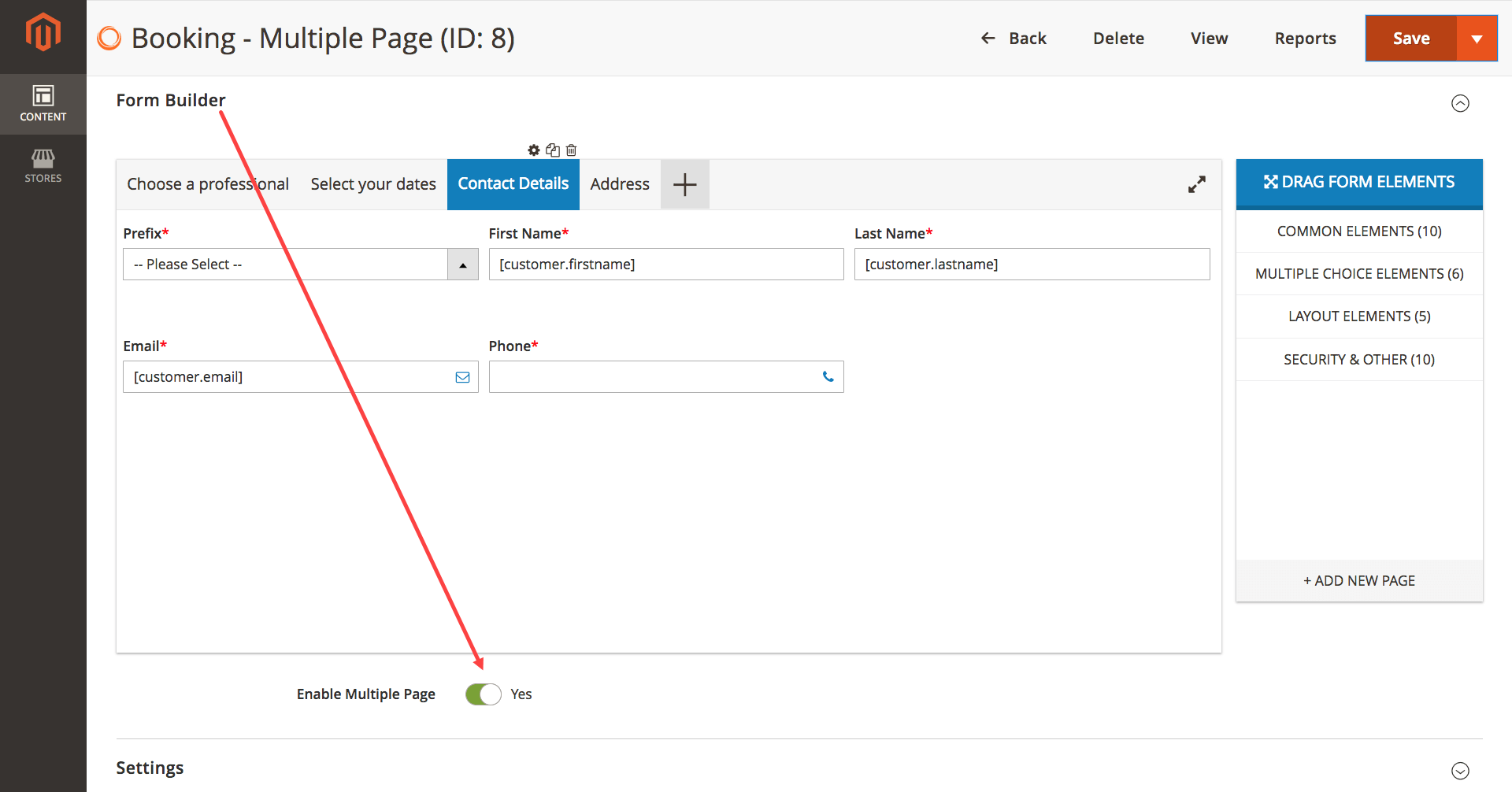 Yes, of course. For example, you can display conditional inputs on a page based on answers on another page. To do this, you need to install Smart Conditional Logic plugin.
Start Building Smarter Magento 2 Forms
Create and Publish Forms in Minutes... What are you waiting for?
Live Demo
I. Frontend Demo
II. Backend Demo