Magento 2 Form - Auto Email Notifications
Auto email notifications help you respond quickly to customers. Also, your customers can get confirmation of their form submissions.
Introduction
Auto email notifications is one feature of Blue Form Builder, a simple drag & drop Magento 2 form builder. Together with other features, this one will give you power to create amazing forms with ease!
Auto Email Notifications
Magento 2 auto email notifications ensures you to respond quickly to customers.
Whenever a form is submitted, Blue Form Builder will notify you and your customers via email.
Multiple receivers
You can send emails to multiple people in your team to ensure timely response. All you need to do is separate each email address with commas.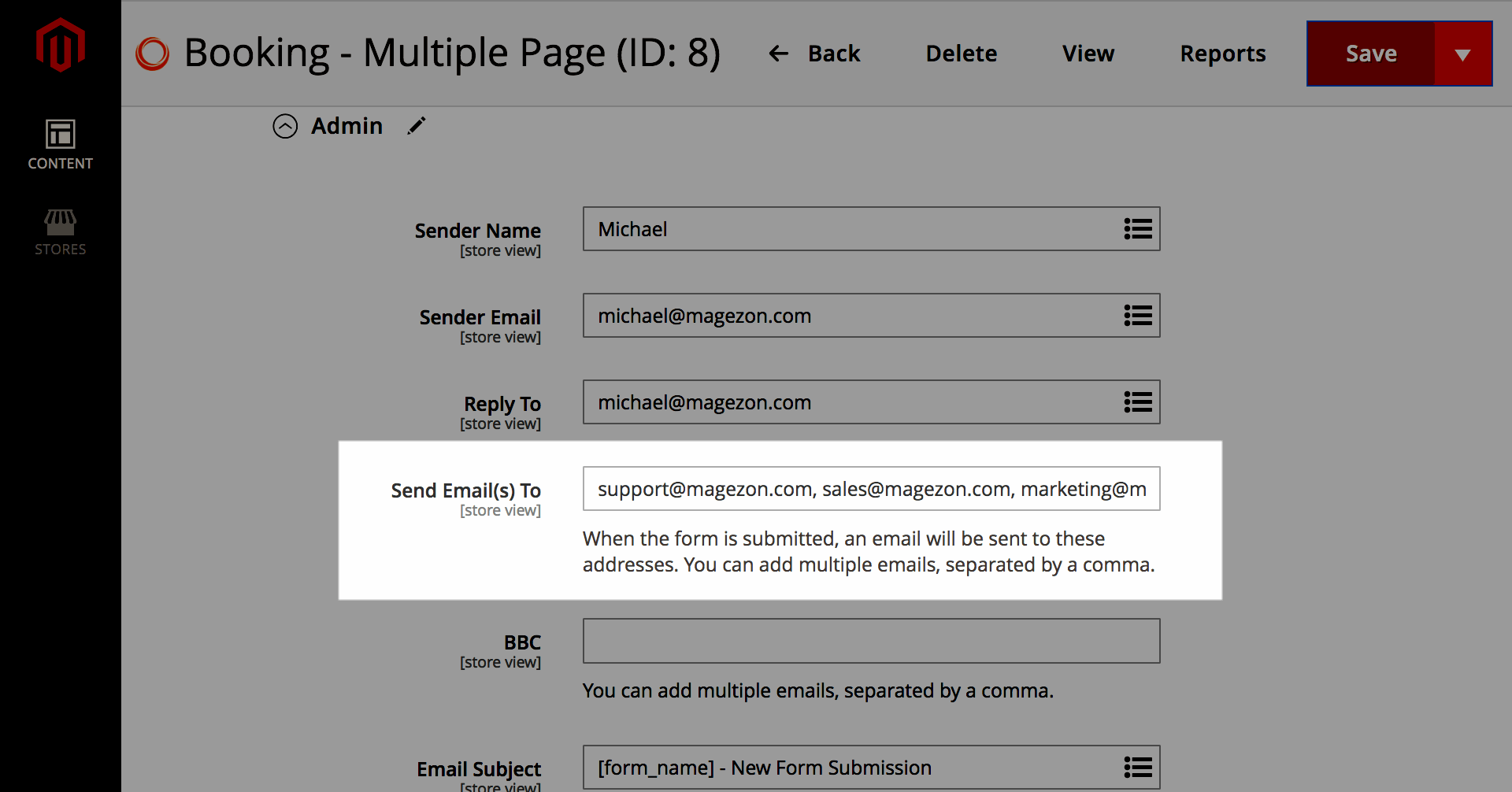 Custom variables
Make your email notifications more dynamic with custom variables. In the emails that you and customers receive, these variables will be replaced with relevant submitted data.
It's super easy to insert these variables. Just choose your wanted ones from a drop-down list.
Example: In the email body, you insert [phone] variable. So in the emails notifying to you and customer, it will be replaced by phone number that the customer fills out.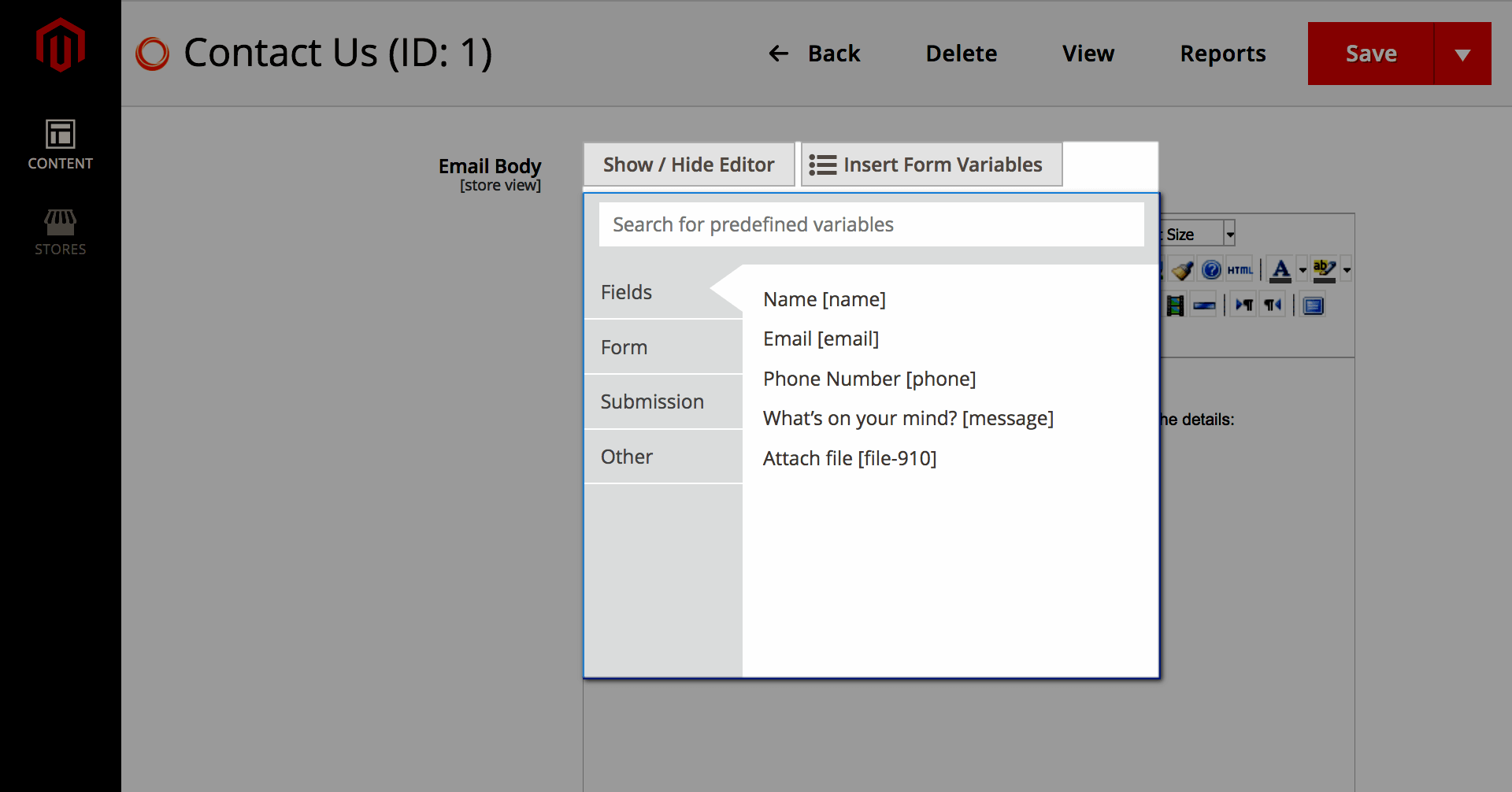 File upload attachments
Want to attach uploaded files in email notifications? Easy. Just turn on the toggle button and Magento 2 Form Builder will do the rest.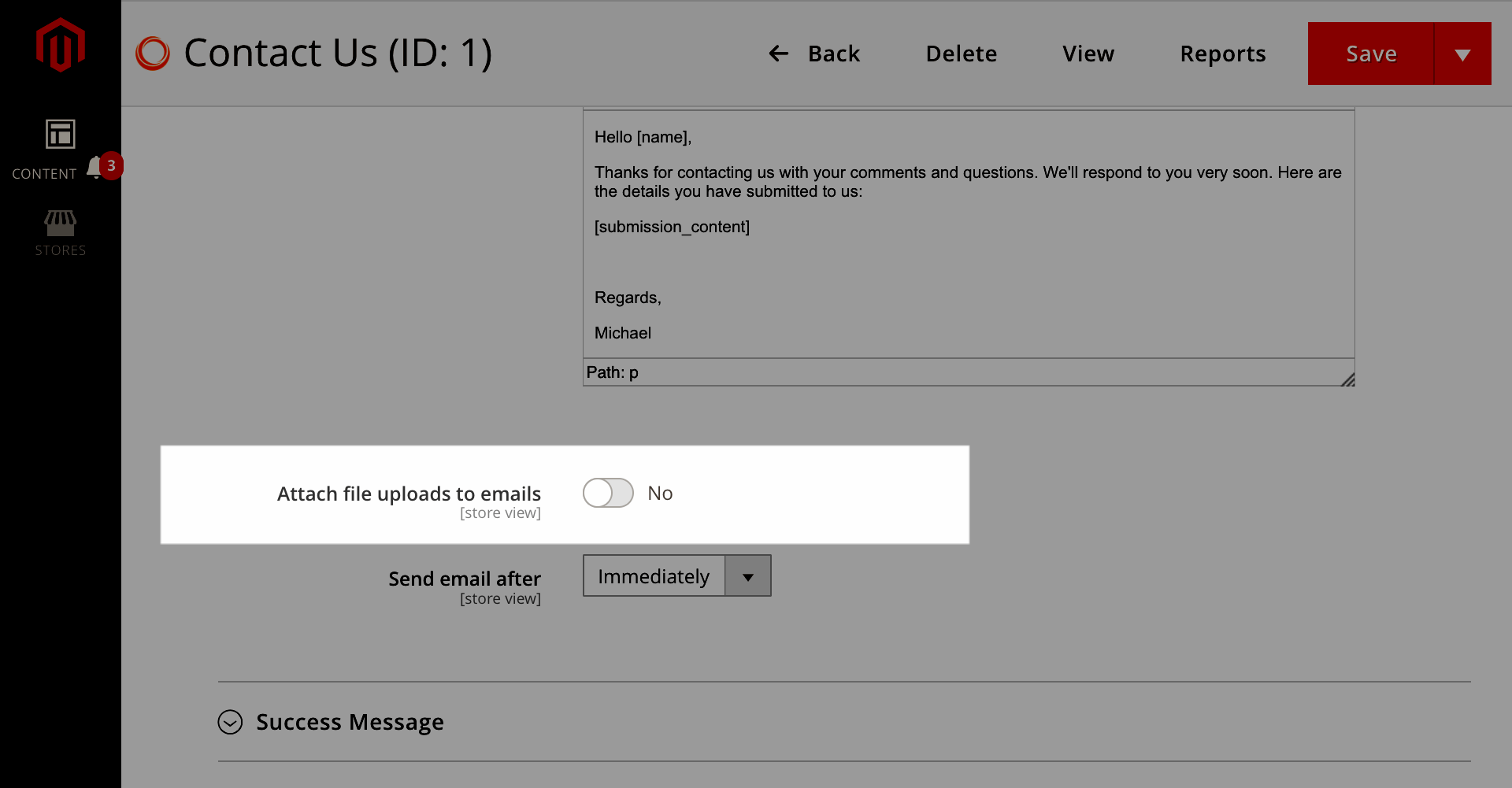 Set time to send email
You can choose to send emails right after a form is submitted or after a specific period of time.
We recommend you set the emails to be sent at a later time to speed up the submission process.
Frequently Asked Questions
At this time, we don't have email notification settings for all the forms. Instead, you can configure for each form separately.
To do this, simply turn on the toggle button in email notification settings and we will do the rest.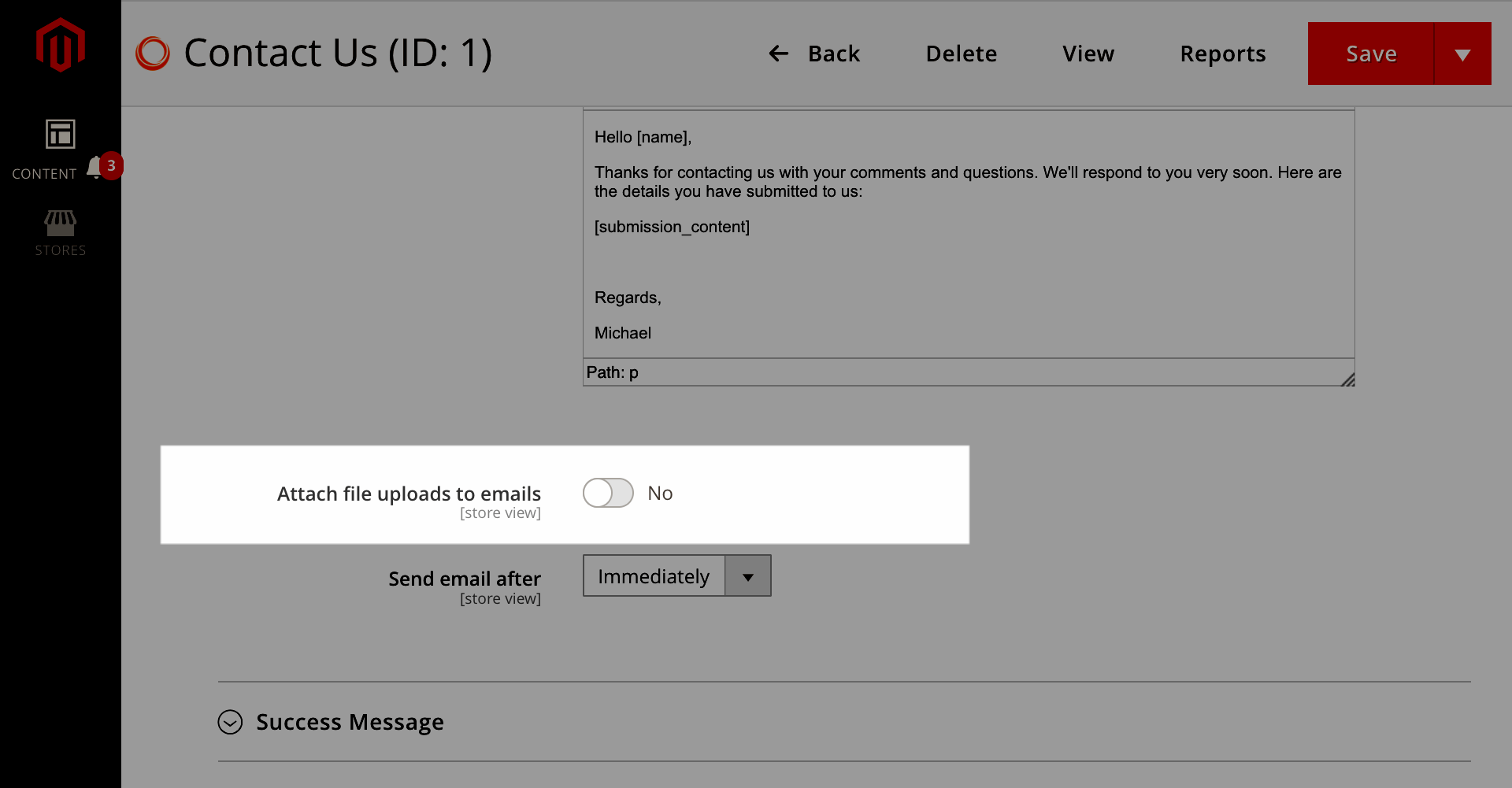 Yes, absolutely. We developed this function into a separate plugin called PDF plugin. Once you finish installing the plugin, the toggle for this function will appear like this: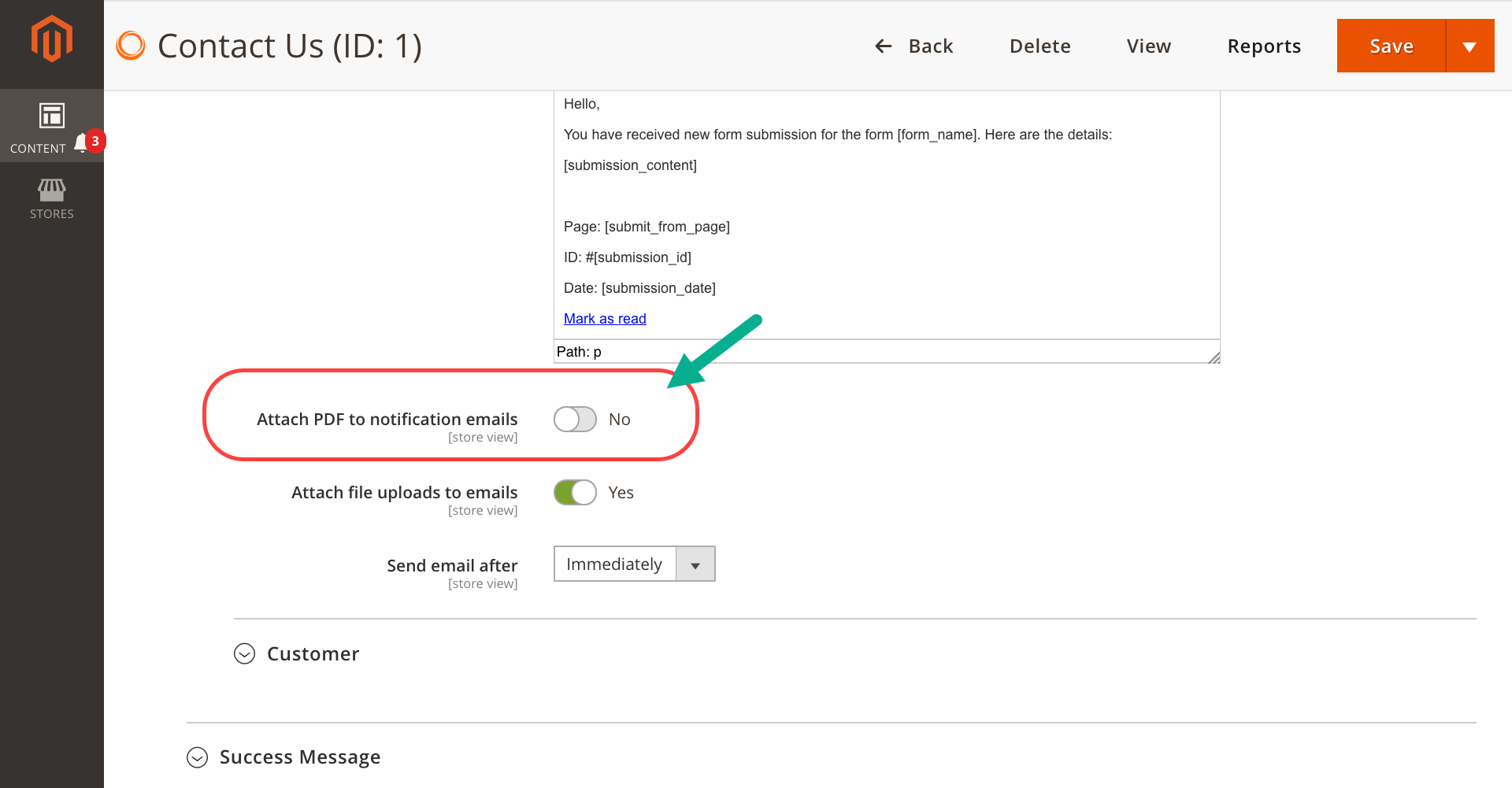 Yes, Blue Form Builder enables you to send email notifications to appropriate admin members. What you need to do is install Smart Conditional Logic plugin.
Yes, to enable this function, you have to configure and run cron job on your website. Cron job is a feature of Magento 2 that allows an activity to auto run at a scheduled time. In this case, it will automatically send email notifications after a specific time period you've set.
Start Building Smarter Magento 2 Forms
Create and Publish Forms in Minutes... What are you waiting for?
Live Demo
I. Frontend Demo
II. Backend Demo