Extension has been verified successfully by Magento Marketplace
Magezon guarantee all products have to meet the requirement of developing extensions according to Extension Quality Program on Magento Marketplace. The program is powered by Magento expertise, development guidelines, and verification tools.
Passing the verification confirms the best coding structure, performance, scalability, and compatibility with Magento 2 core of the extension.
The EQP program consists of 3 review processes including Business Review, Technical Review and Marketing Review. The Technical Review is the toughest one with careful checklist:
Check Code Quality/Syntax
Check for Viruses and Malware
Check for Plagiarism
Verify that Product Installs Correctly
Verify that Varnish Works Correctly
Quality Assurance: Pass Manual QA
EQP explanation can be found in this official blog post from Magento. View Scroll To Top on Magento Market Place
Magento 2 Scroll To Top helps to create a happy browsing experience by enabling easy scroll to top. It allows users to speedily and smoothly go back to the top of one page with a single click. Just imagine you have lengthy pages with a lot of content, then this extension is a must-have.
Community Edition: 2.4.x
Enterprise Edition: 2.4.x
Live Demo
I. Frontend Demo
II. Backend Demo
30 days money back
FREE lifetime updates
90 days free support
Make browsing long pages a happy experience with a highly customizable scroll to top button.
Make browsing long pages a happy experience with a highly customizable scroll to top button.
Support Customization Live Preview
Our extension will save you tons of time when you customize the back to top button. Whenever you add text/icon, change color (for button background, icon/text), change button position or add animation, it can be previewed right in the backend.
Fully Responsive for Mobile Devices
Scroll To Top extension provides you with the option to hide the scroll to top button on small devices. Moreover, you can set the maximum width for a device to be considered as a small one.
Amazing Aftersales Support and Tutorials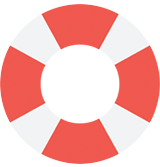 Magezon is offering top class online support to handle all your requests. All your requests will be resolved within 24 hours.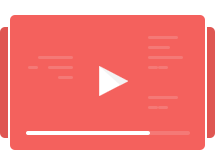 Knowledge Base and Video Tutorials
We provide Video Tutorials with visual guidance for using the extension. Besides, you can use User Guide for every tiny detail.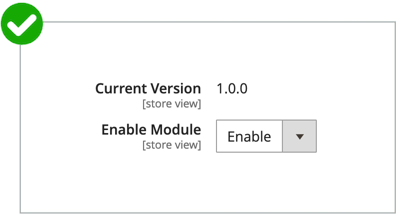 LifeTime Updates Free of Charge
We guarantee that you don't have to pay for any Magento 2 Scroll To Top extension update. Make a one-time payment and you will get FREE lifetime updates.
Feature Full List
Button Display Pages
Display the button on all pages on frontend & backend
Display the button on specific pages on frontend & backend
Hide the button on specific pages on frontend & backend
Hide the button on small devices with max width configuration
Button Positions
Support 4 positions:

+ Right top corner

+ Left top corner

+ Right bottom corner

+ Left bottom corner

Specify margin X and margin Y
Button Types
Button Design
Resize button
Customize background color and background color on hover
Customize font size and text color in normal state & on hover (with text button)
Customize icon color in normal state & on hover (with icon button)
Animate button with numerous effects
Support live preview
Support custom CSS
Set distance from page top to where button starts appearing
Set scroll up speed
Others
Support multiple stores and languages
No core code changes
100% open-source
Easy to install
User-friendly interface
30-day money back
Free lifetime updates
Release Notes
Version 1.0.1 (released on May 8th, 2023)
Compatible with Magento 2.4.6
Version 1.0.0 (released on Apr 29th, 2021)
Frequently Asked Questions 
Do you have any questions about Magezon Scroll To Top? See the list below for our most frequently asked questions. If your questions are not listed here, please contact us.
Feature FAQs
Yes, you can set the number of pixels or the percentage of the page to be scrolled before the scroll to top button appears.
Support FAQs
To get support for installation, you need to pay $50 per product. You can pay for installation fee while adding a product to cart from its detail page by ticking Installation Support + $50.00 in the Additional Services block. Or purchase installation support separately from this page.
After finishing your purchase, please submit a ticket and we're ready for help within 24 hours. Don't forget to include the following information in your ticket:
Order ID

SSH account & admin account
Absolutely. Magezon offers you free lifetime updates and 90-day free support.
After 90 days, you need to pay an extra fee for our support. However, we believe that 90 days is enough for you to install, run and use our extension properly on your website.
If you have any questions or need any support, feel free to contact us via the following ways. We will get back to you within 24 hours after you submit your support request.
Why Choose Magezon
®

2 Extensions ?

Come with a full service package, extensive documentation and excellent support.
30-Day Money Back
Contact us within 30 days and we'll give you a full refund. Checkout our refund policy here
Lifetime Free Updates
Instantly get notified by e-mail once a new version is released.
90-Day Free Support
90 days of troubleshooting support and bug fixes for free.
Helping you to use our extension is the fastest.
High Quality Code
All our extension are of top quality and come with well-commented code.
Extensive Documentation
All extensions come with a detailed PDF and online user manual.