Magento 2 Form - Form Templates
No need to build a Magento 2 form from scratch. Choose among 10+ customizable templates to save even more time.
Introduction
Form Templates is one feature of Blue Form Builder, a drag & drop Magento 2 form builder extension. Together with other features, this one will give you power to create amazing Magento 2 forms with ease!
Form Templates
Building every web form from scratch is tedious and time-consuming. It may even take forever if you have little experience or limited design ability.
That's why we provide 10+ fully customizable templates to help you save time: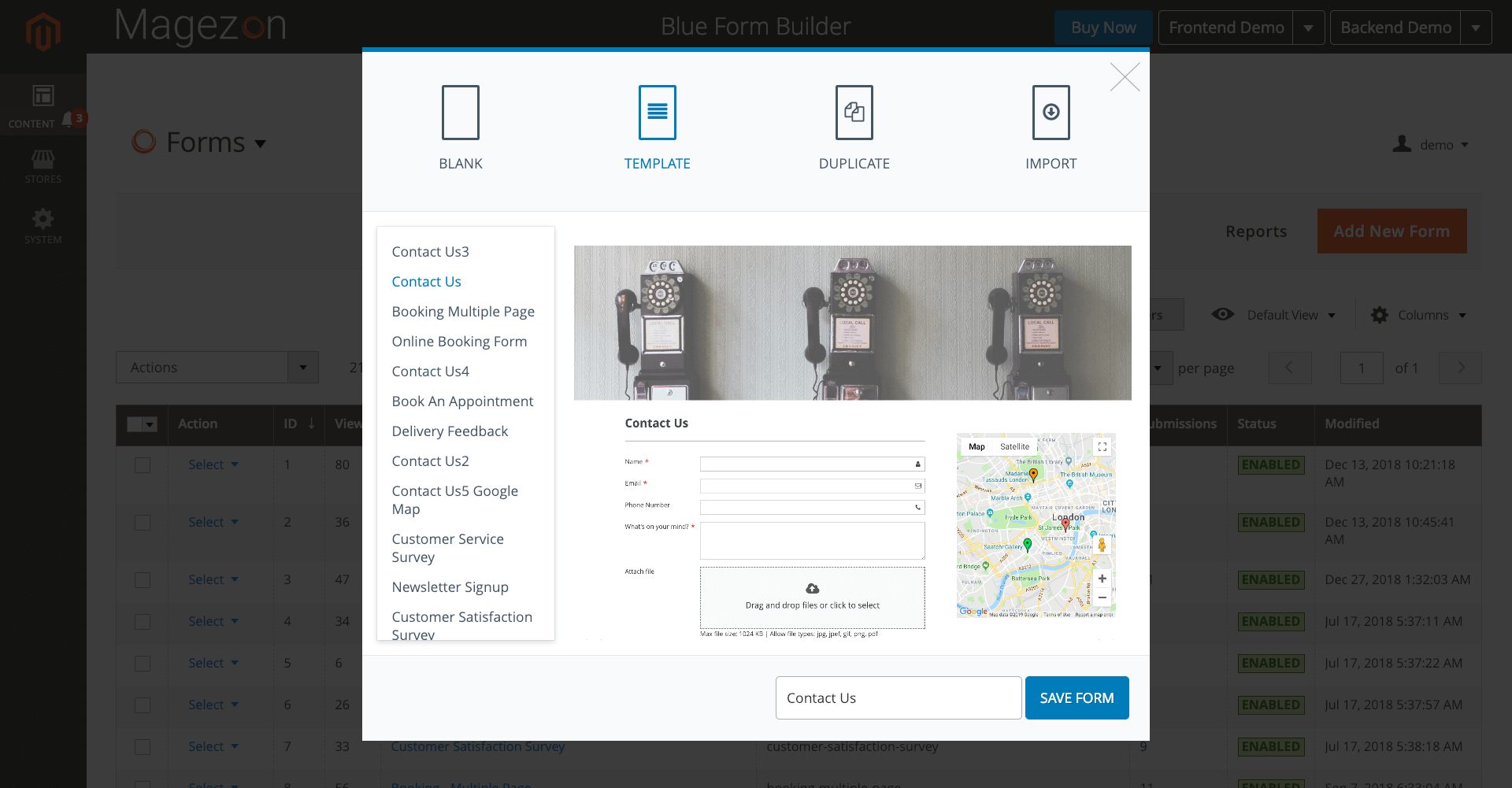 Every template is 100% customizable, so you can add, delete, duplicate and rearrange elements using simple drag & drop interface.
With our templates, you can create Magento 2 forms in minutes. That's why Blue Form Builder is one of the most beginner-friendly Magento 2 form builder extensions in the market.
Frequently Asked Questions
To find our form templates, navigate to Content > Add New Form > Template. You will see a list of template names on the left and their preview images on the right. Click on these preview images to enlarge them.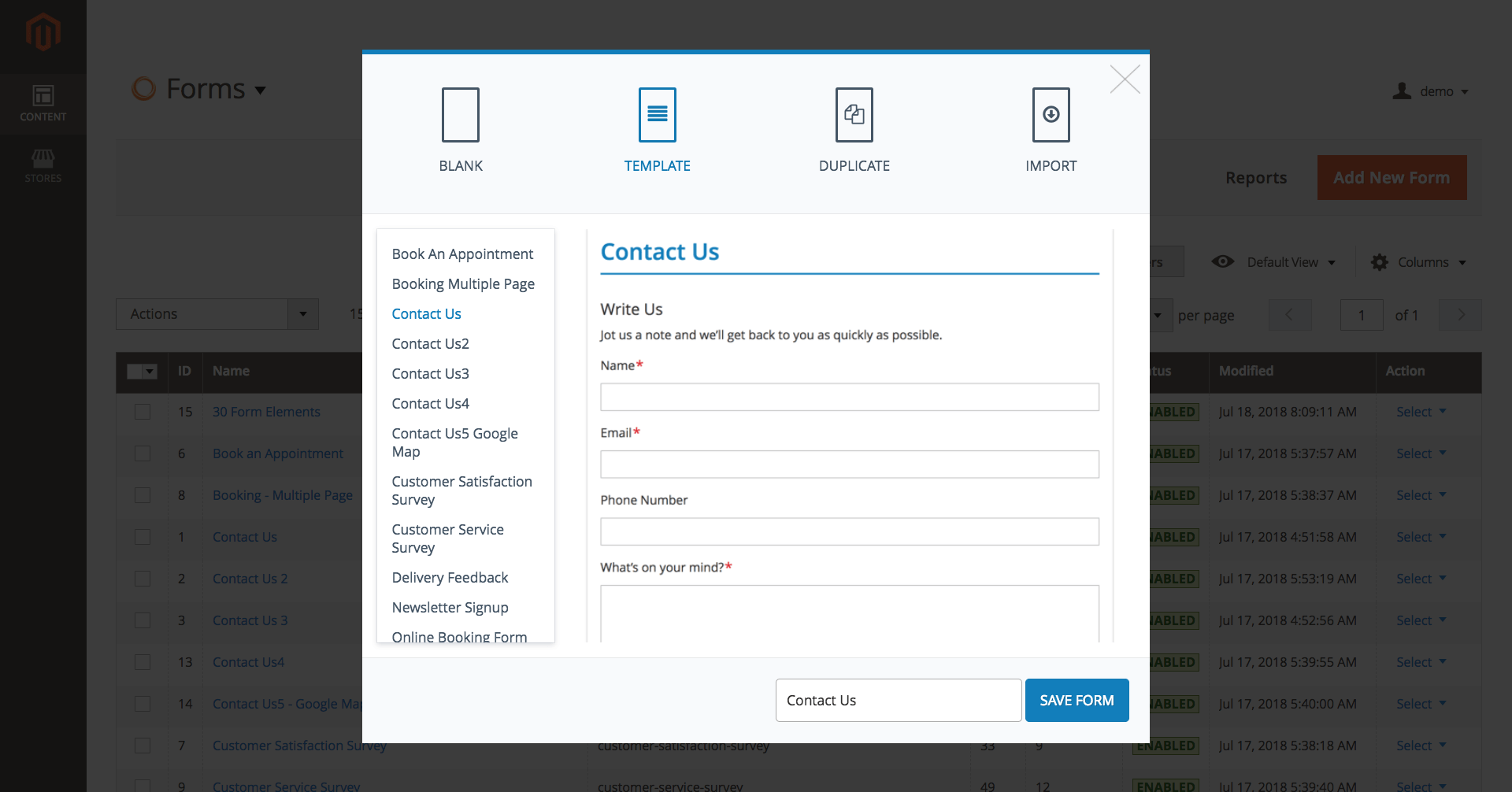 Start Building Smarter Magento 2 Forms
Create and Publish Forms in Minutes... What are you waiting for?
Live Demo
I. Frontend Demo
II. Backend Demo