Magento 2 Form - Dozens of Plugin Integrations
Magento 2 Blue Form Builder Extension supports plugins to power up your forms even further: Smart Conditional Logic, Form Products, Report, PDF, MailChimp, Zapier, Calculator, GDPR.
One special thing about Magento 2 Form Builder is that it comes with a wide range of powerful plugins.
With these optional plugins, you can create custom forms that include more advanced features. Besides, you can easily integrate your forms with plenty of third party services or applications such as MailChimp and Zapier.
Here is the full list of our plugins:
After installation, these plugins will be integrated with Blue Form Builder extension that's been already installed on your website.
Frequently Asked Questions
After installing our plugins, you can find them in the settings of every form. Open the form settings and you will see "Plugins" tab that contains all plugins you installed.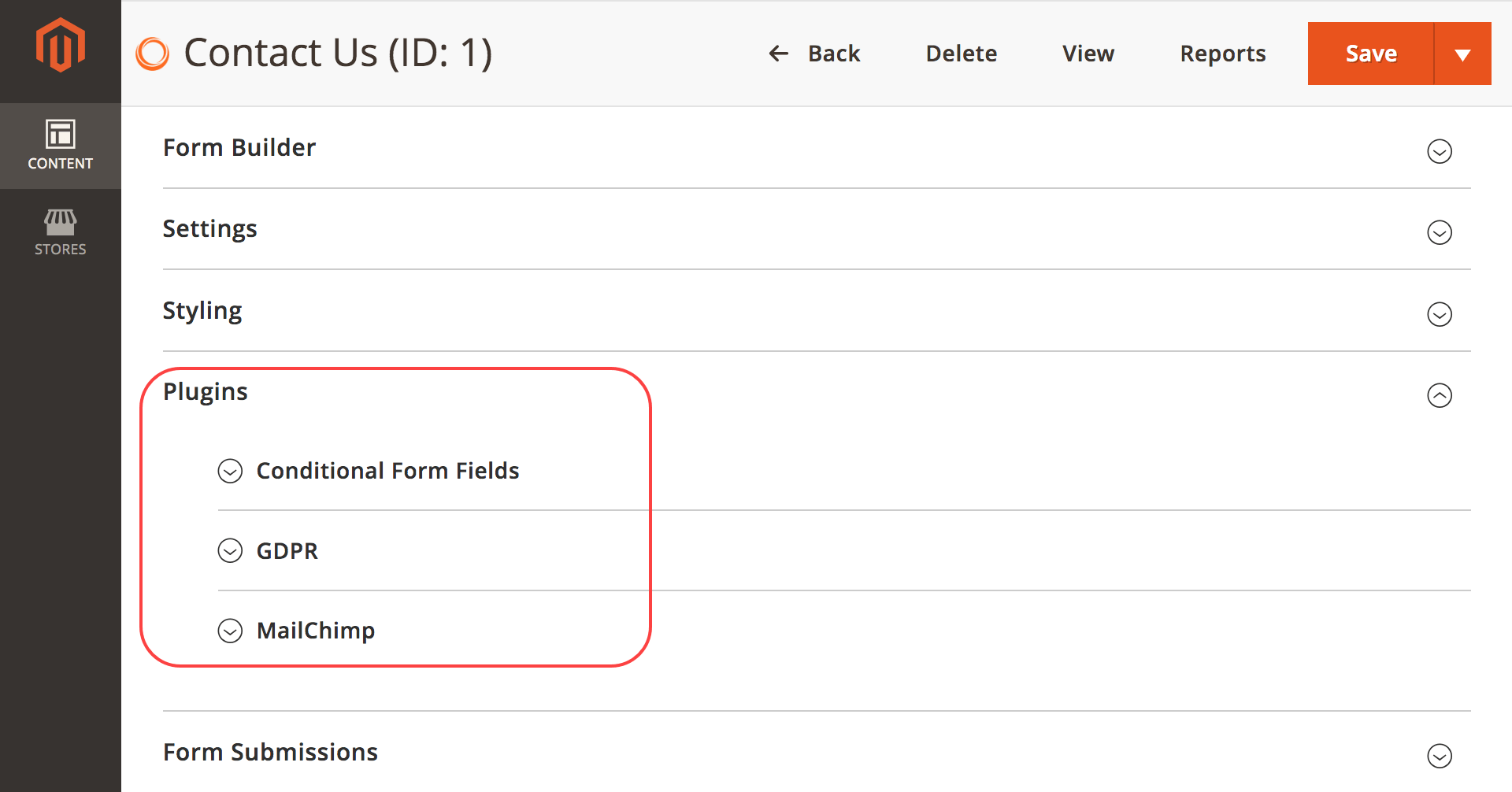 Each plugin has its own page where you can find the installation and user guides. We added links leading to each plugin page in the above description.
Start Building Smarter Magento 2 Forms
Create and Publish Forms in Minutes... What are you waiting for?
Live Demo
I. Frontend Demo
II. Backend Demo