Drag & Drop Magento 2 Form Builder
With simple and intuitive drag & drop, you can create any Magento 2 form in minutes without coding skills.
Introduction
Drag & drop is one feature of Blue Form Builder, a powerful Magento 2 form builder extension. Together with other features, this one will give you power to create amazing Magento 2 forms with ease!
Drag & Drop
Drag & drop feature makes it easier and faster to build Magento 2 forms. No coding required. No time consumption. And no risk.
You can:
- Drag & drop elements of your choice out of 30+ elements into the editor. It can be multiple choice elements, file upload, reCaptcha, Google Maps, etc.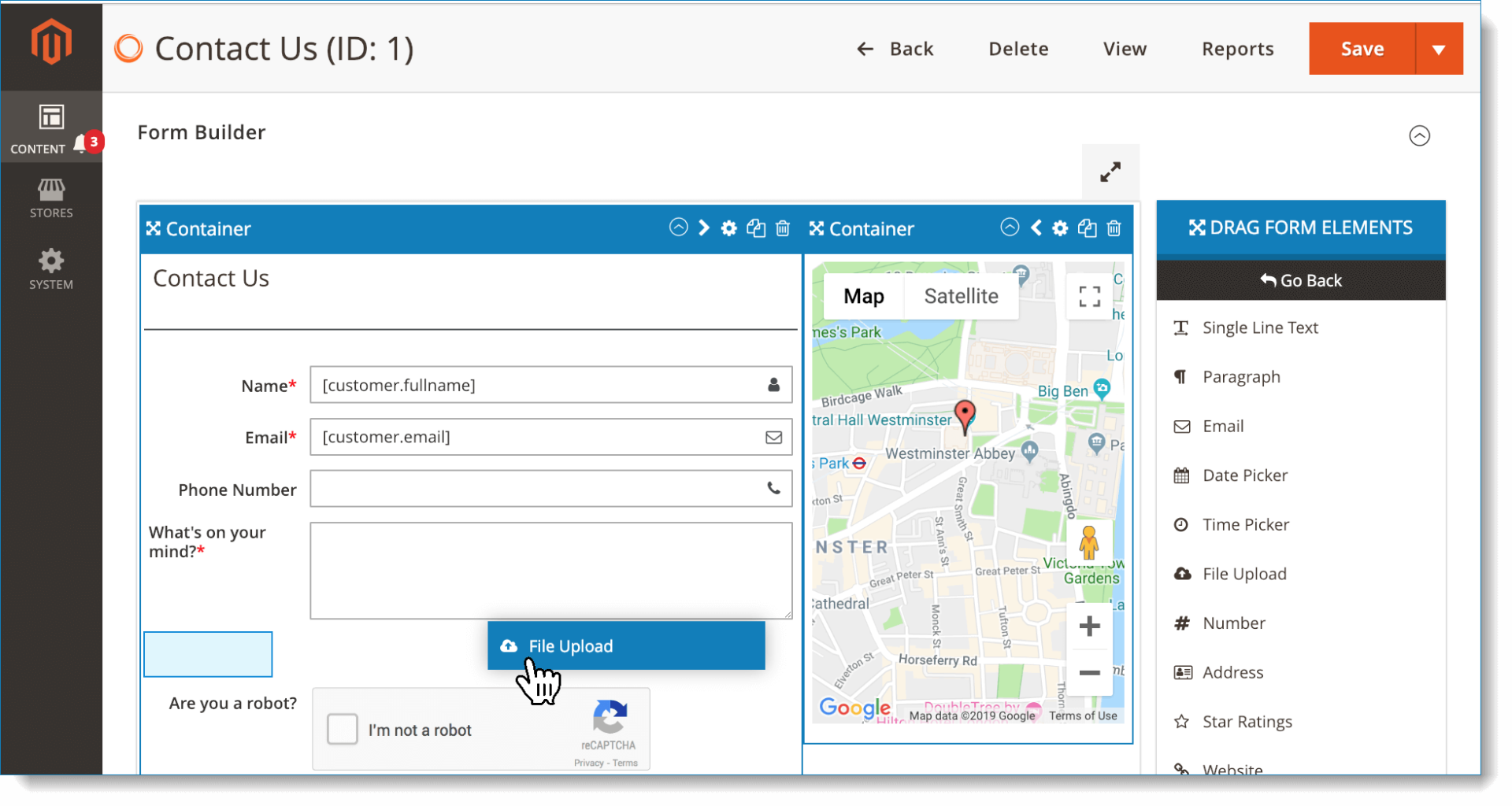 - Resize or rearrange elements as needed with drag & drop.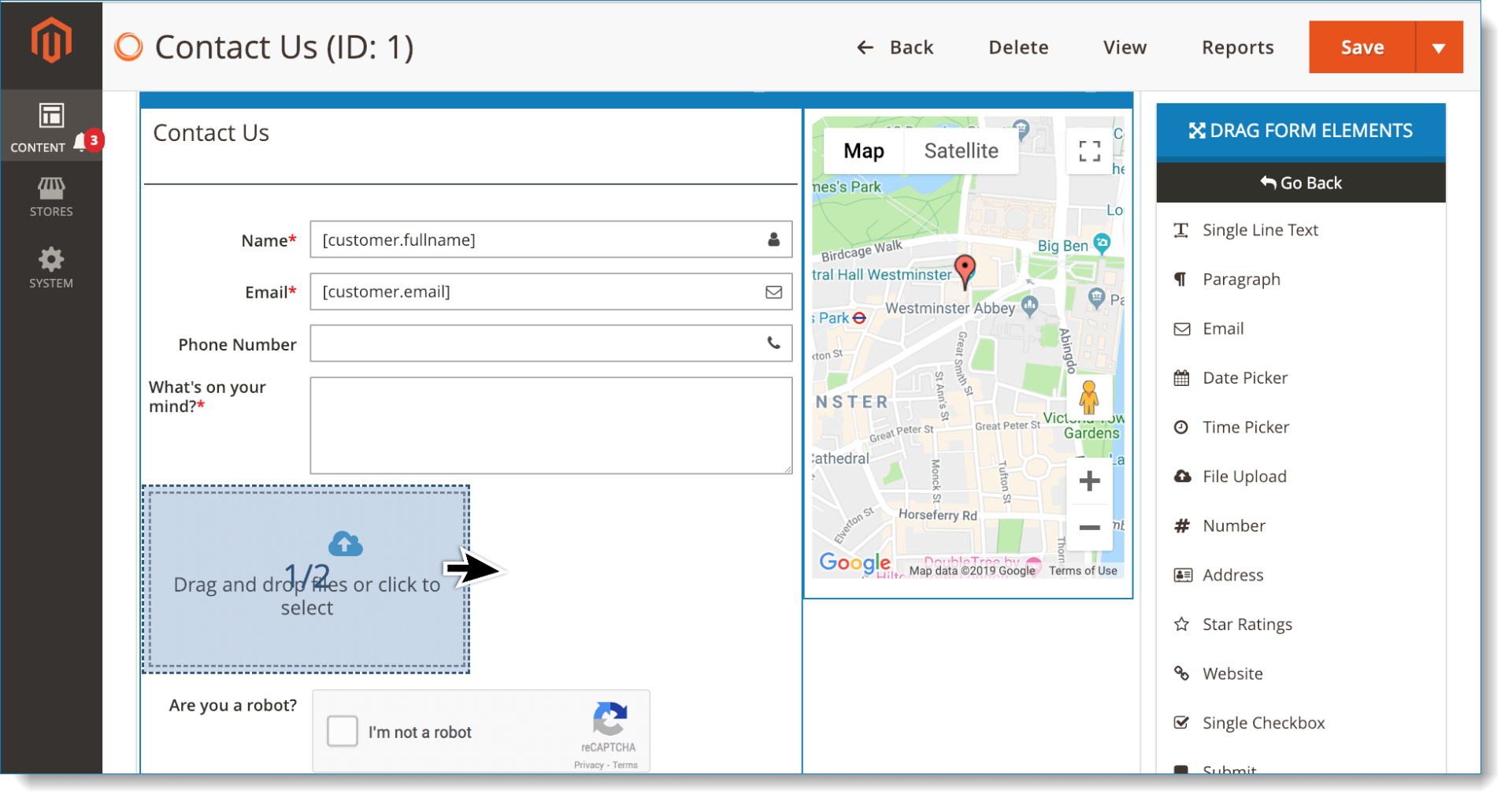 The drag & drop form builder is very intuitive. All the changes you have made can be seen immediately in the editor.
We also provide 10+ templates that you can customize with drag & drop.
Frequently Asked Questions
There are 2 ways you can insert a form element:
Drag & drop it into the editor area.
Click on the element and it will appear at the bottom of the editor area. Then you can drag and drop it to your desired position.
Start Building Smarter Magento 2 Forms
Create and Publish Forms in Minutes... What are you waiting for?
Live Demo
I. Frontend Demo
II. Backend Demo