Magezon Builder Display Rules Plugin
Display content to your desired groups
Display Rules plugin helps configure the content display for your desired customer groups in multiple time ranges. Moreover, it lets you show/hide content for different store views.
Key features of Display Rules plugin:
Display Rules  is a plugin of  Magezon Page Builder extension. Please pre-install Magezon Page Builder. After that, install Display Rules plugin and it will be integrated with existing page builder on your website.
Live Demo
30 days money back
FREE lifetime updates
90 days free support
Once installing the Display Rules Plugin, you can find it in every Row, Column and Element. It means you can decide whether or not to display any section on the page. No code needed!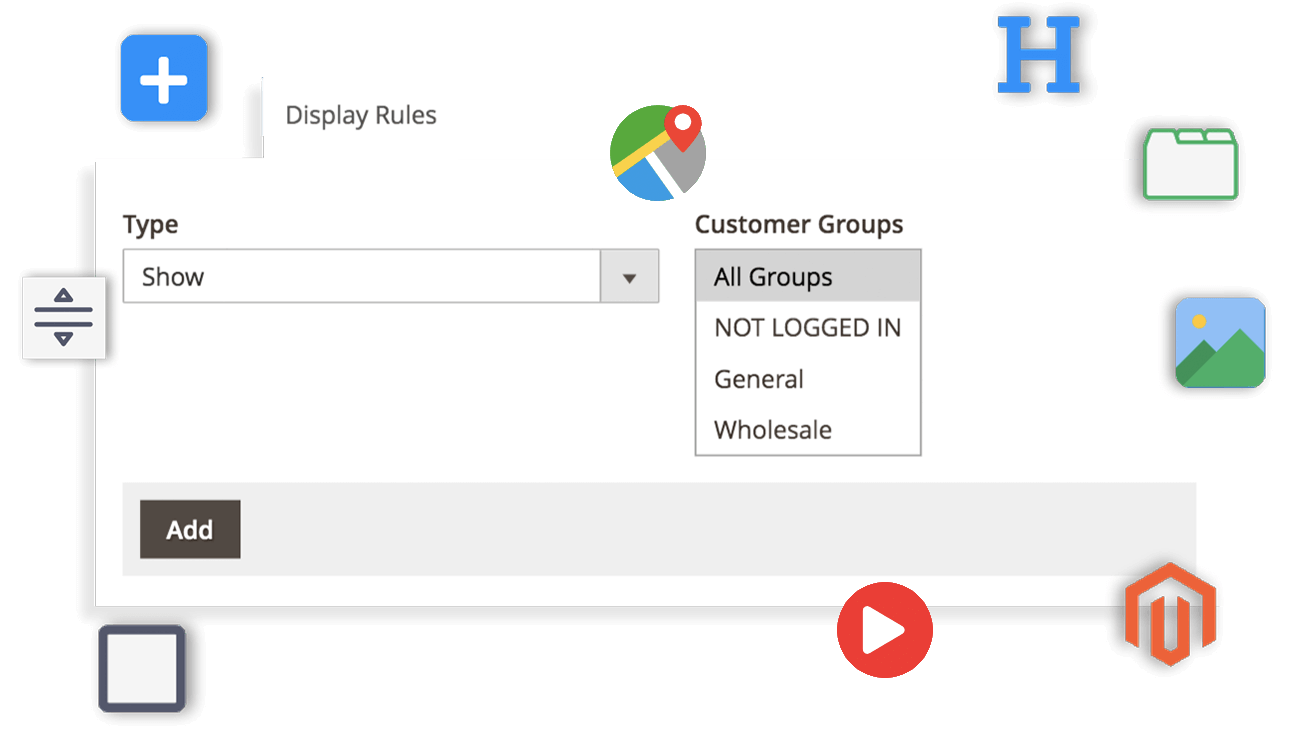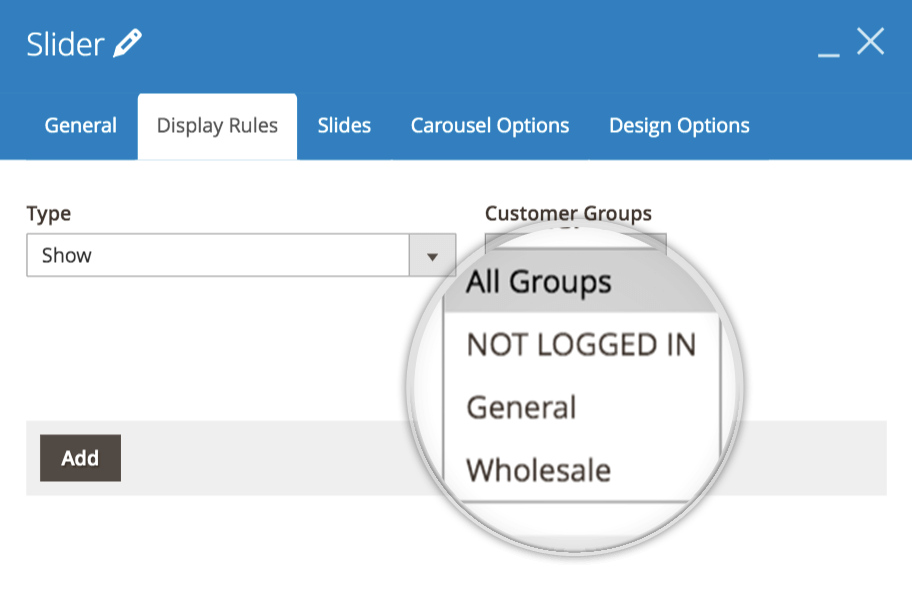 Flexibly Select Customer Group to Display
Freely decide which customer group is able to view your content. Show/Hide sections for All Groups, NOT LOGGED IN, General or Wholesale. Everything done with a simple click. 
Display in Multiple Store Views
Show up (or hide) your content in different store views and languages. Combining with Customer Groups field brings about full control over the display rules.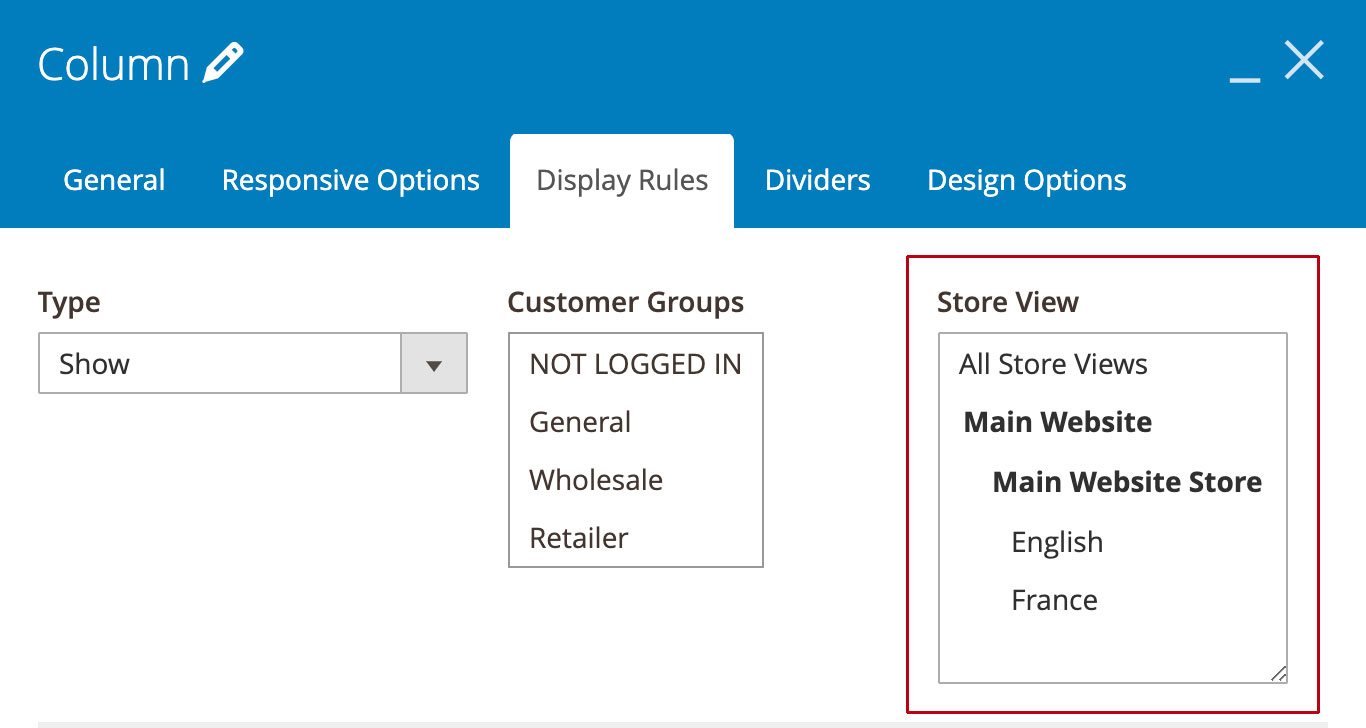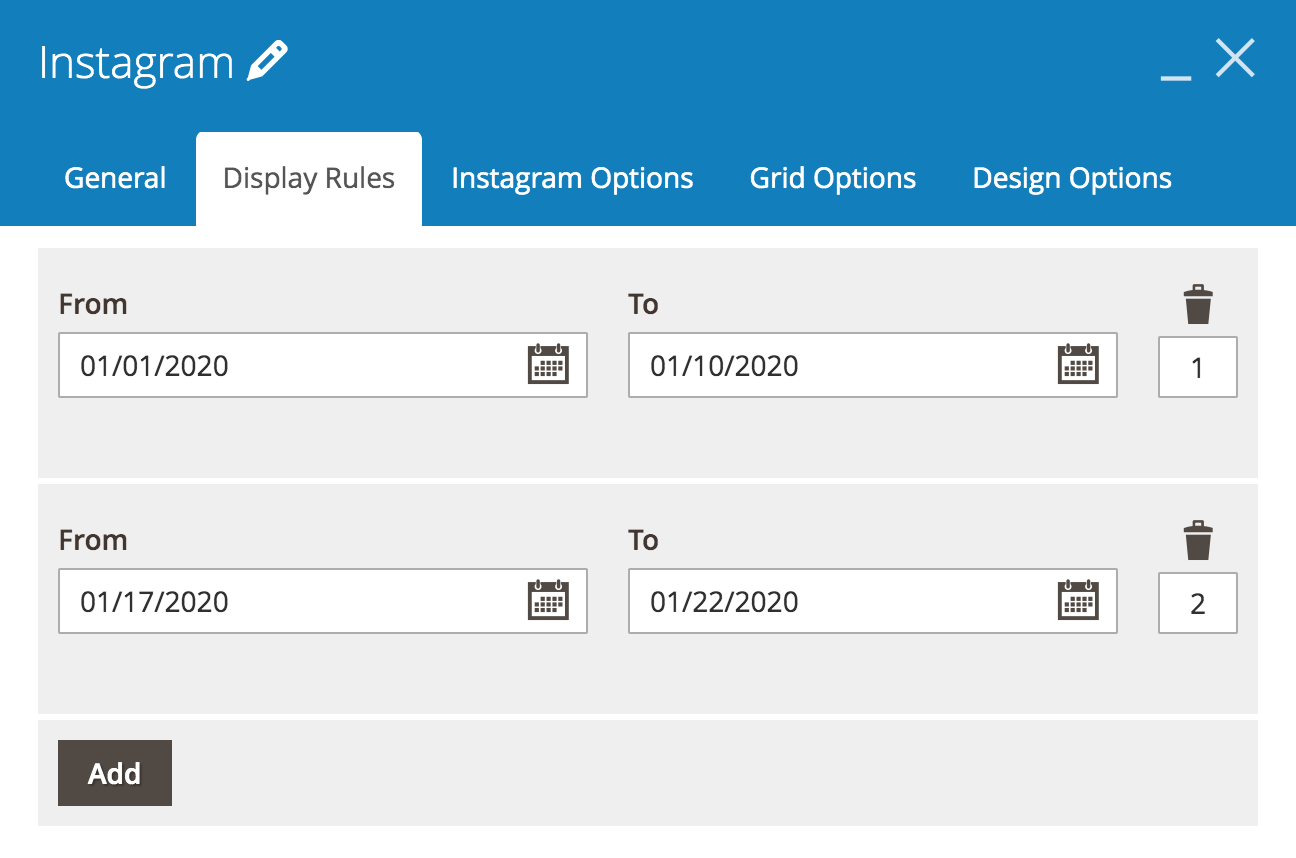 Set Unlimited Ranges Of Time
Wanna show up a promotion row in 2 time periods? No need to worry, Display Rules can help! 
Show/Hide the content sections in as many time periods as you want, separately. 
Works Well With all Magezon Builder Extensions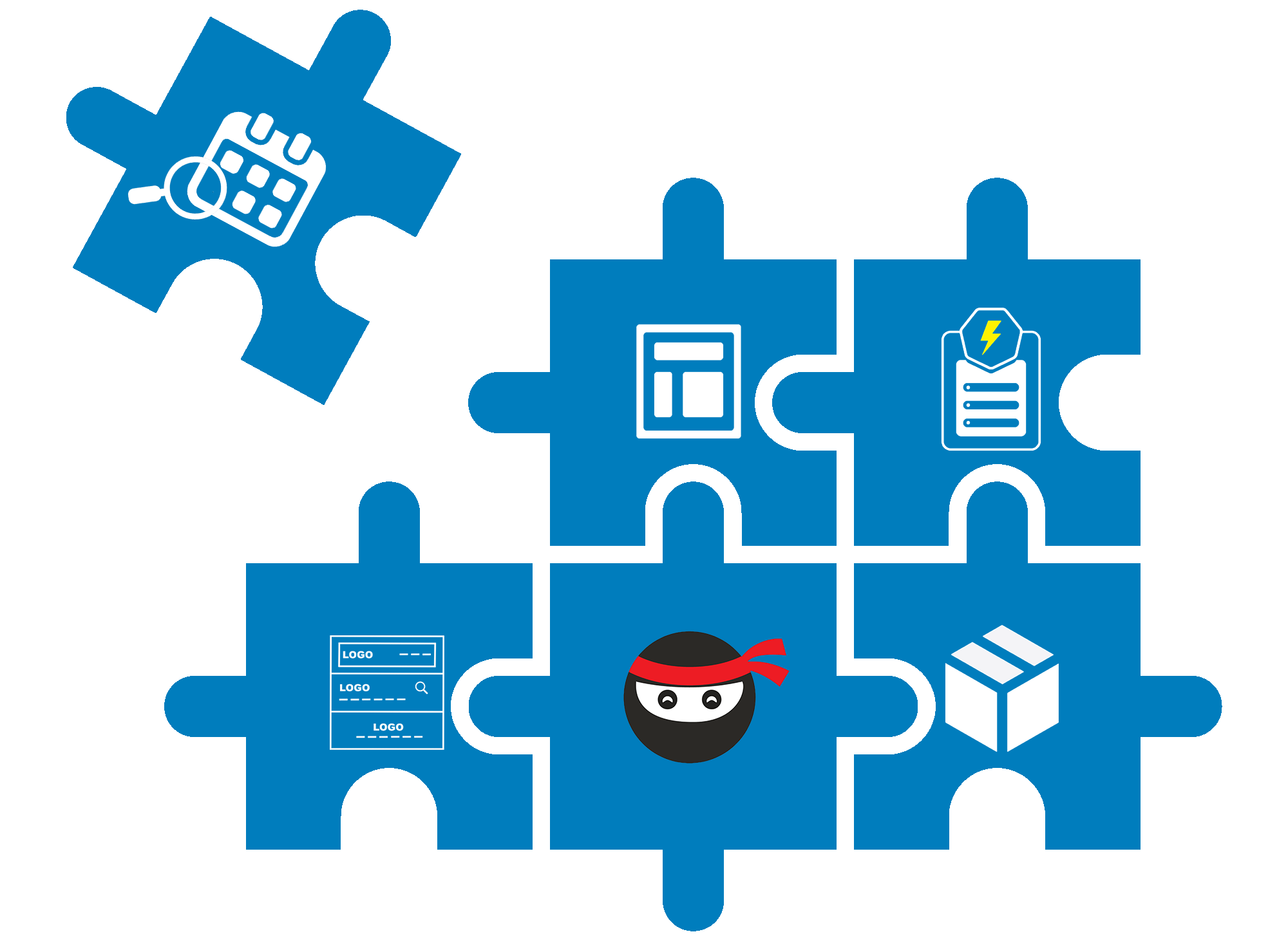 Feature Full List
Support All Elements

Flexibly Select Customer Group to Display

Display in Multiple Store Views

Set Unlimited Ranges Of Time

Works Well With all Magezon Builder Extensions
No core code changes

100% open-source

One-time Installation, Multiple Use

High-quality Code

Free lifetime updates
Release Notes
Version 1.0.1 (released on May 8th, 2023)
Compatible with Magento 2.4.6
Version 1.0.0 (released on Feb 25th, 2020)
Frequently Asked Questions
Do you have any questions about Display Rules plugin? See the list below for our most frequently asked questions. If your questions are not listed here, please contact us.
To install this plugin, please refer to this document for detailed instructions. It will take you just a few minutes to install our plugin.
After installing this plugin, you can find it in the settings of every element. Open a row/column or element settings. Then click on Display Rules tab. You will see the plugin's settings inside this tab.
Yes. You can display the content in different time ranges. There's no limitation for the number of time ranges. Thus, you can show/hide sections freely in different campaign periods.
Of course. Freely select the store views along with the customer groups to configure the exact target customers that you would like to display to.
If you have any questions or need any support, feel free to contact us via the following ways. We will get back to you within 24 hours after you submit your support request.
Why Choose Magezon
®

2 Extensions ?

Come with a full service package, extensive documentation and excellent support.
30-Day Money Back
Contact us within 30 days and we'll give you a full refund. Checkout our refund policy here
Lifetime Free Updates
Instantly get notified by e-mail once a new version is released.
90-Day Free Support
90 days of troubleshooting support and bug fixes for free.
Helping you to use our extension is the fastest.
High Quality Code
All our extension are of top quality and come with well-commented code.
Extensive Documentation
All extensions come with a detailed PDF and online user manual.