Extension has been verified successfully by Magento Marketplace
Magezon guarantee all products have to meet the requirement of developing extensions according to Extension Quality Program on Magento Marketplace. The program is powered by Magento expertise, development guidelines, and verification tools.
Passing the verification confirms the best coding structure, performance, scalability, and compatibility with Magento 2 core of the extension.
The EQP program consists of 3 review processes including Business Review, Technical Review and Marketing Review. The Technical Review is the toughest one with careful checklist:
Check Code Quality/Syntax
Check for Viruses and Malware
Check for Plagiarism
Verify that Product Installs Correctly
Verify that Varnish Works Correctly
Quality Assurance: Pass Manual QA
EQP explanation can be found in this official blog post from Magento. View Infinite Scroll on Magento Market Place
Magento 2 Infinite Scroll extension lets customers explore more products when they scroll down on the catalog page without reloading the entire page. It brings a more seamless and efficient browsing experience to your customers.
Community Edition: 2.4.x
Enterprise Edition: 2.4.x
Live Demo
I. Frontend Demo
II. Backend Demo
30 days money back
FREE lifetime updates
90 days free support
Auto Loading of the Pages with AJAX
Normally, when customers want to explore more products in the e-commerce store, they have to press the next button or the page number. Infinite Scroll extension allows customers to automatically load the product catalog just by scrolling down. 
Moreover, this extension uses AJAX loading technology which automatically displays products instantly without reloading the entire page. It helps the product catalog browsing experience be smooth and interesting and saves time for customers. Finally, it not only boosts your store speed but also improves customers' shopping experience.
Infinite Scroll extension provides 4 scroll modes: automatic, manual, automatic up to X pages, then manual, and automatic each X pages.
Automatic up to X pages, then manual
Define the Delay Time for Scrolling Down
Our extension allows you to customize the delay time for scrolling down. For example, when you set the delay time to 10s, if products are still not loaded after 10s then a load more button will appear. Customers can click the button to continue loading more products.
Fullpage Scroll with Dot Indicators
Dots Scroll enhances the browsing experience of customers by adding pagination dots with page numbers to the upper right corner of the page. This feature indicates the current scroll position and smoothly scrolls through pagination pages by clicking the dots. In addition, customers can jump directly to their desired page by entering the page number in the box below the scroll dots.
You can fully customize the pagination dots such as the number of dots, dots size, border width, text size, inactive dot background color, inactive dot border color, inactive text color, active dot background color, active dot border color, and active dot text color.
SEO Friendly Functionality
In addition to improving the browsing experience of customers, our Magento 2 Infinite Scroll extension also helps you to ensure that each component page contains a full URL that helps customers know which page they're on. Therefore, it makes it easy for them to find what they are looking for and search engines will rank your website highly.
Magezon provides a free Scroll Top Top extension that allows adding a "Back To Top" button on your website. Therefore, customers can easily jump back to the top of an infinitely scrolling page.
Our Infinite Scroll extension works well with Category Page Builder. It means that Infinite Scroll will apply to category pages that are built by Category Page Builder. It really improves the customer browsing experience.
Magento 2 Infinite Scroll is fully compatible with the Lazy Load extension. If you don't install the Lazy Load extension, all product images on a pagination page will be loaded at once automatically, which makes the website slower. With Lazy Load, the images are loaded only when they enter the viewport.
Amazing Aftersales Support and Tutorials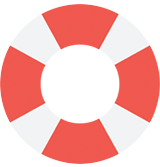 Magezon is offering top class online support to handle all your requests. All your requests will be resolved within 24 hours.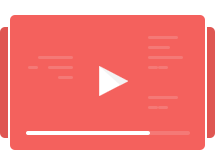 Knowledge Base and Video Tutorials
We provide Video Tutorials with visual guidance for using the extension. Besides, you can use User Guide for every tiny detail.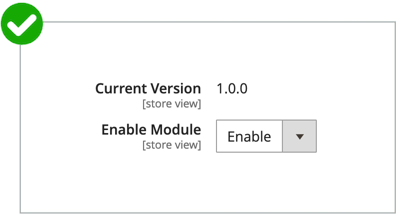 Lifetime Updates Free of Charge
We guarantee that you don't have to pay for any Magento 2 Infinite Scroll extension update. Make a one-time payment and you will get FREE lifetime updates.
Feature Full List
Infinite Scroll Active Pages
Category page
Search result page
Any page that contains product list widgets
Load More Button Text
Enter the previous button text
Enter the next button text
Loading Icon Design
Select or upload your desired loading icon
Define loading icon color
Dots Navigation Design
Set the number of dots
Set the size of the dots
Set the dots' border width
Set the dots' text size
Choose a color for the inactive dot background
Choose a color for the inactive dot border
Choose a color for the inactive dot text
Choose a color for the active dot background
Choose a color for the active dot border
Choose a color for the active dot text
Others
Set the delay time for scrolling down
Customize the message on the last loaded page
SEO friendly
Compatible with Scroll To Top and Lazy Load extension
No core code changes
100% open-source
Easy to install
User-friendly interface
30-day money back
Free lifetime updates
Release Notes
Version 1.0.0 (released on Aug 15th, 2023)
Frequently Asked Questions
Do you have any questions about Magezon Infinite Scroll? See the list below for our most frequently asked questions. If your questions are not listed here, please contact us.
Feature FAQs
After installing the extension, navigate to Stores > Settings > Configuration to configure it.
No, it works on the Category page, Search Result page, and Advanced Search Result page.
Support FAQs
To get support for installation, you need to pay $50 per product. You can pay for installation fee while adding a product to cart from its detail page by ticking Installation Support + $50.00 in the Additional Services block. Or purchase installation support separately from this page.
After finishing your purchase, please submit a ticket and we're ready for help within 24 hours. Don't forget to include the following information in your ticket:
Order ID

SSH account & admin account
Absolutely. Magezon offers you free lifetime updates and 90-day free support.
After 90 days, you need to pay an extra fee for our support. However, we believe that 90 days is enough for you to install, run and use our extension properly on your website.
If you have any questions or need any support, feel free to contact us via the following ways. We will get back to you within 24 hours after you submit your support request.
Payment FAQs
Currently, we only support payment via Paypal if you purchase products on our website. However, we will consider other payment methods and notify you of this.
Yes, you can ask for a refund within 30 days since your purchase. However, please check our refund policy first to make sure that you are eligible for the refund. Then send your request by submitting contact form or emailing us at [email protected].
Yes, you just need to pay one time to get our product without monthly service or update cost or something like that.
License FAQs
According to our license policy, you are allowed to use a single extension license on only one Magento installation.
If you want to use our extension on another Magento installation, you have to purchase another license for this installation.
If you're running multiple domains or websites under the same Magento installation, you just need to use one extension license.
Why Choose Magezon
®

2 Extensions ?

Come with a full service package, extensive documentation and excellent support.
30-Day Money Back
Contact us within 30 days and we'll give you a full refund. Checkout our refund policy here
Lifetime Free Updates
Instantly get notified by e-mail once a new version is released.
90-Day Free Support
90 days of troubleshooting support and bug fixes for free.
Helping you to use our extension is the fastest.
High Quality Code
All our extension are of top quality and come with well-commented code.
Extensive Documentation
All extensions come with a detailed PDF and online user manual.