Magento 2 File Manager
An all-in-one place to manage your Magento site's assets
Magento 2 File Manager covers all features you will ever need to replace the default Magento Media Storage. You can create, edit, preview, and organize your assets logically within the Magento backend. Moreover, the drag and drop user interface is easy to get to grips with. This perfect Apple-esque and Window Office combination will sweep away the fear of losing content in a sea of directories!
Community Edition: 2.1.x, 2.2.x, 2.3.x, 2.4.x
Enterprise Edition: 2.1.x, 2.2.x, 2.3.x, 2.4.x
Live Demo
30 days money back
FREE lifetime updates
90 days free support
An all-in-one place to manage your Magento site's assets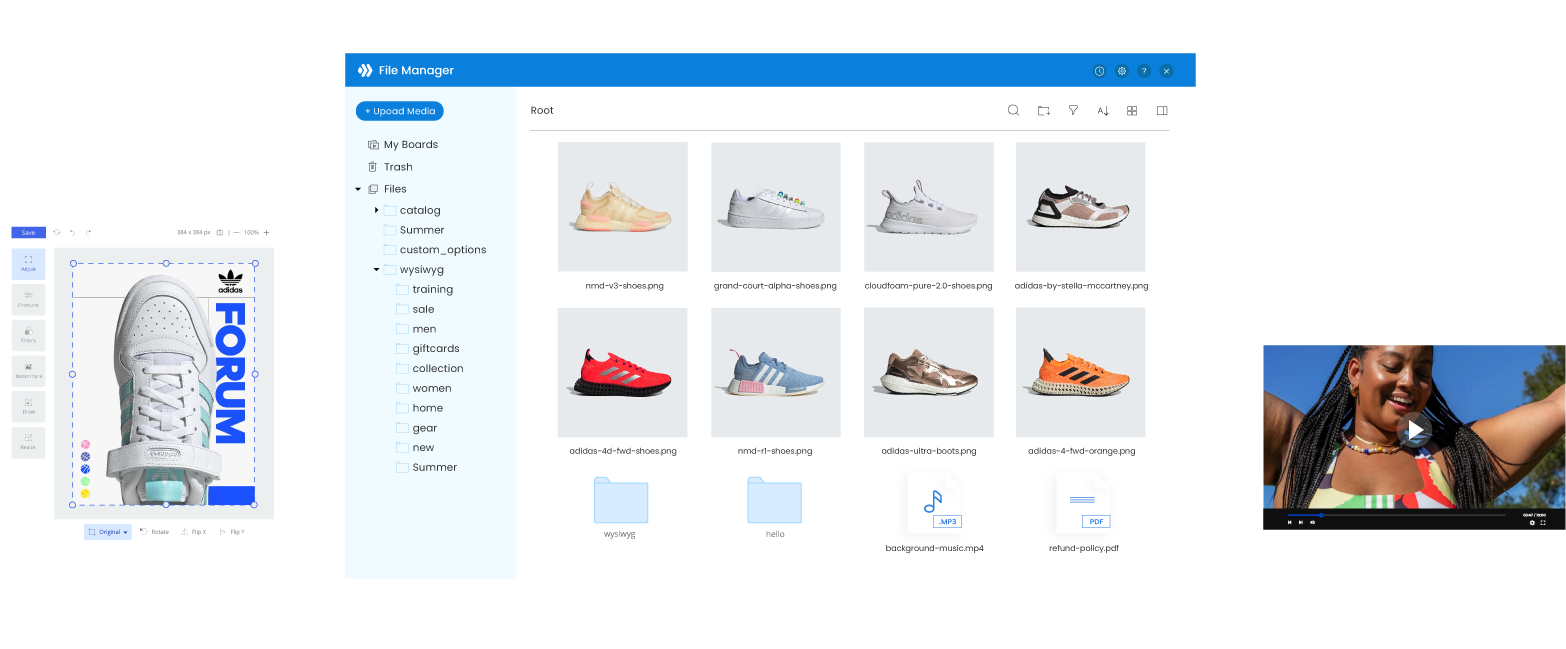 The Most Unexceptional File Manager for Magento







Compatible With Page Builder

Compatible With Magento Editor
Provide Various Options To Upload Files
Magento 2 File Manager supports all file types. Now you can upload images, audio, videos, and even PDF files to the Media Library.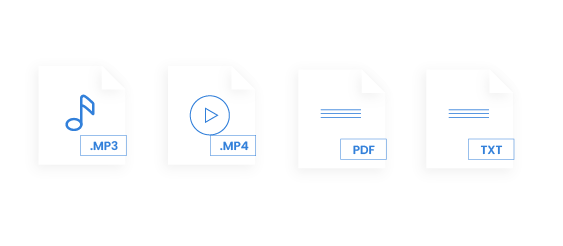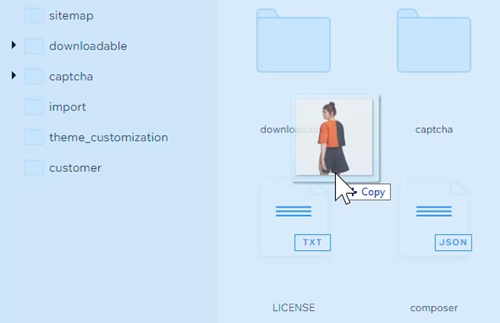 Drag & Drop To Upload Files
Upload files to the Media Library using the drag and drop gesture. You can directly drag and drop files from your computer into the interface in just a few seconds.
Import Files From Computer
Magento 2 File Manager allows you to quickly upload files from your computer. You can either use the popup window or drag and drop your files to the popup. Everything is at hand!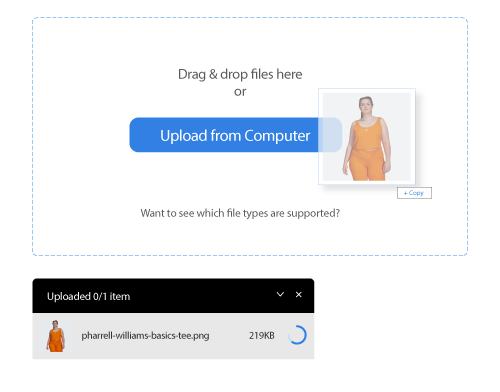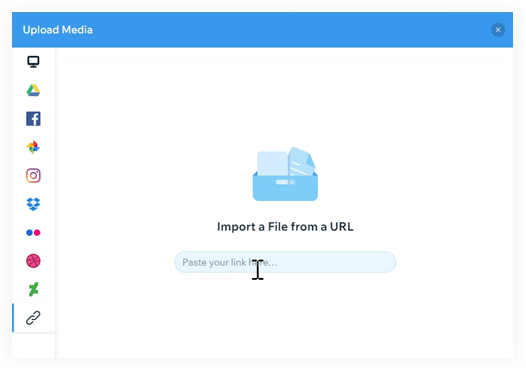 No need to download images from the internet before uploading them to the Media Gallery. Magento File Manager lets you import files using URLs.
All you need to do is just copy the image link address and paste it into the upload window. Voila, it's done!
Import Media Files From Social Networks
What about directly using images from social media in Magento 2 File Manager?
Now you can import your media from Facebook, Instagram, Google Drive, Google Photos, Dropbox, Flickr, DeviantArt, Dribbble, or even Adobe Stock.
Such a surefire way to save the time-sucks!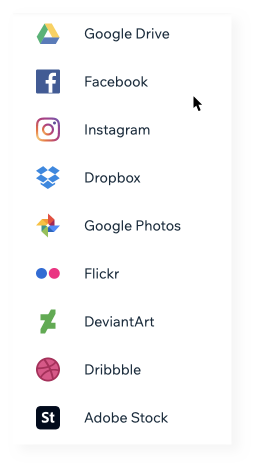 Create, Delete, Edit, Preview...Your Assets
Multi-Select And Bulk Actions
What if you want to quickly apply an action to multiple assets? Magento 2 File Manager does this job for you.
You can perform multi-select and take bulk actions like "cut", "move", "rename", "download",... on your assets to save a big chunk of time and effort!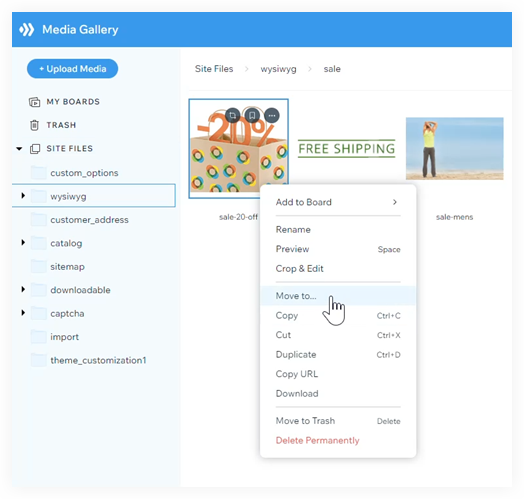 Popular actions taken on files are ready to use at any time.
When you right-click an asset, a smart context menu will appear with full options including rename, move to trash, etc...
This helps reduce the number of your clicks and hence, speeds up your work!
The Magento standard media storage doesn't allow you to preview your videos, which is the reason why the extension was born to strive to cover this need. Within a preview modal, it's easy to adjust file information, edit .docs files, and preview images/videos. Everything you need is at hand.
To enhance your work efficiency, we provide you with a list of keyboard shortcuts.
Now you can perform every popular action, including cut, copy, paste, delete, and preview…quickly and conveniently.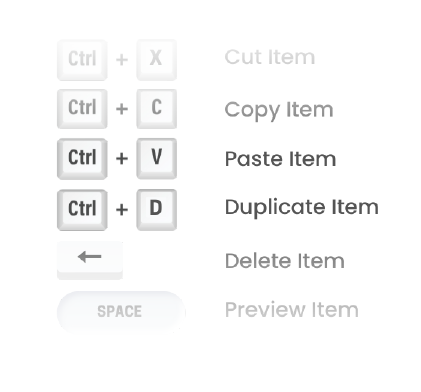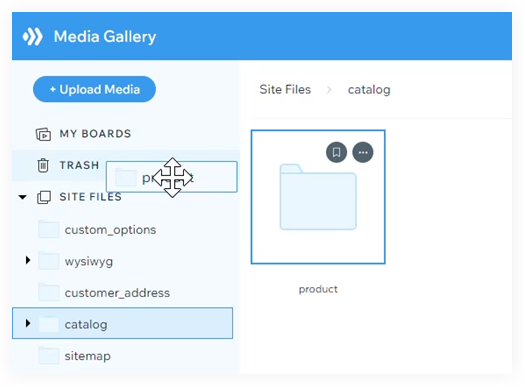 If you do not want to delete your items permanently, just move them to the trash.
This feature allows you to restore any deleted items. 
If you have ever struggled with finding your file in a sea of assets, these handy tools will be a good helper.
The filter gives you the ability to display your assets by folders, images, videos, audio, PDFs, zip, and others.
Besides, it's possible to sort assets alphabetically or arrange them in ascending/descending order based on the last modified time.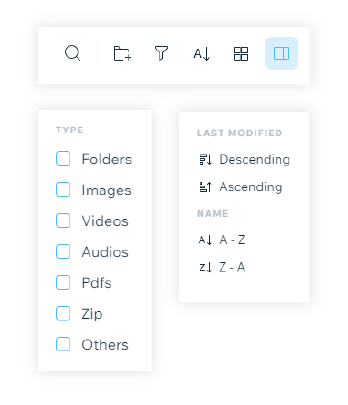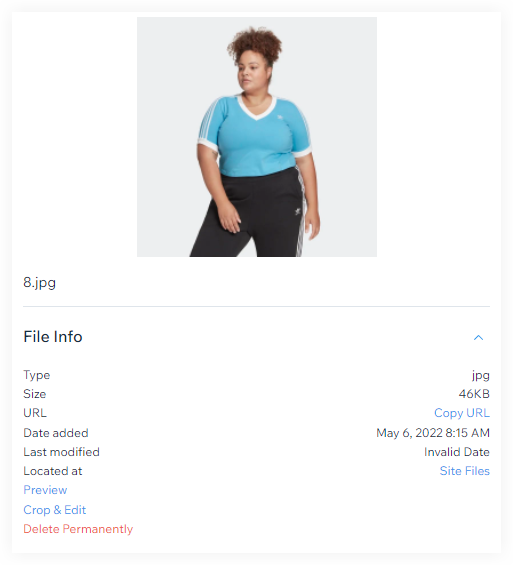 Track the file details including date, location, file name, file type, file size, dimension, alternative text, title, caption, description, and file URL.
Move assets to other folders using a popup window. Everything is just the same as what you do in Google Drive!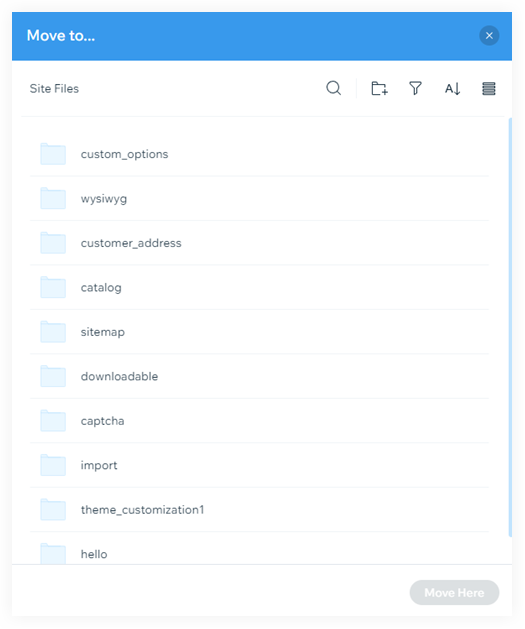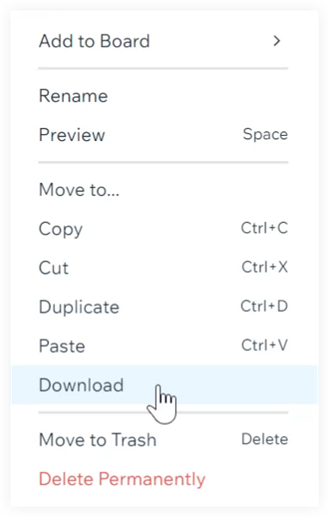 From the Magento backend, you can download your assets to your computer.
The good news is that your media including images, video, and audio will maintain their Most Unexceptional quality.
Coming soon: Folders will be downloaded in .zip format.  
Quickly & Easily Access Desired Folders
Magento 2 File Manager provides you with a folder tree in the left column.
With this treemap, you can quickly and easily access your desired folders, change folder position, and take bulk action to them.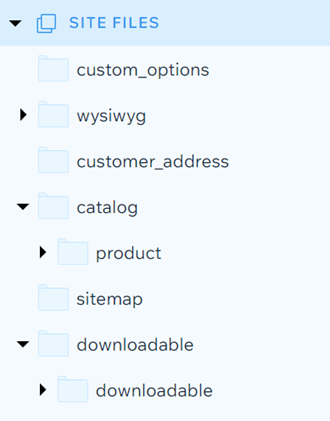 Manage Assets, Change The Interface Layout Using The Drag And Drop Gesture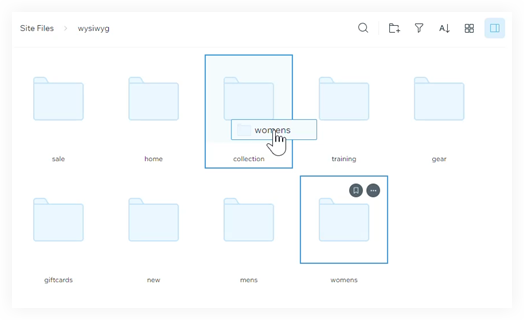 Drag And Drop To Move Assets
What about interacting with your assets using the drag and drop gesture? 
Sound difficult? But Magento 2 File Manager makes the prospect of this happening very likely.
You can change assets' position, put them inside another folder, and move them to the trash in a blink of an eye!
Drag And Drop To Change Column Size
A software interface is mandatory for all admins.
Using File Manager, you are able to drag and drop to resize any column to suit your sight.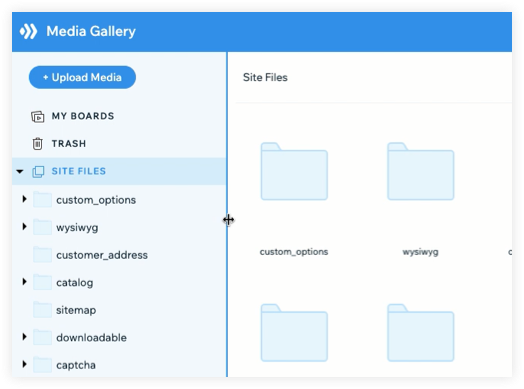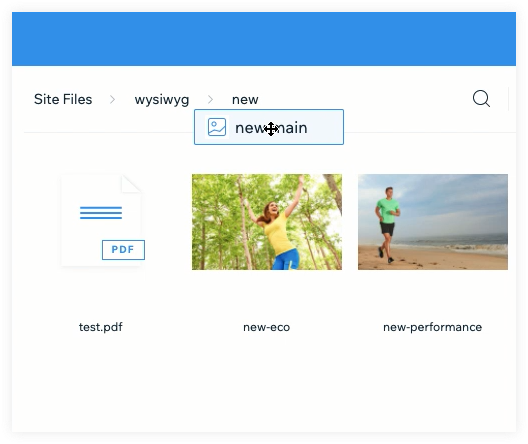 Drag And Drop Folders In The Breadcrumb
The breadcrumb is not only where you can quickly see the current folder's position, but also the place to manipulate them.
Specifically, it's possible to drag and drop to change folder position in the breadcrumb. 
Adjust And Apply Effects To Your Images
Magento 2 File Manager boosts your productivity in managing your assets by allowing you to edit your files right from the Magento backend. Especially, the powerful image editing features with an abundance of settings let you design in no time!
Create Personal Boards That Only You Can See & Manage The Content Inside
We know you care about your privacy when sharing mutual media storage with other admins. Hence, we allow you to create "boards" inside which only you can see your assets. Your boards will be invisible to everyone except you.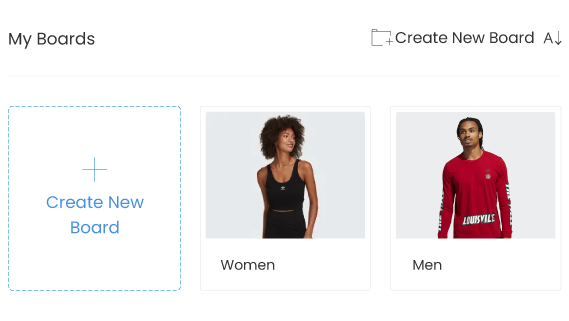 Compatible With Magento Editor, Page Builder And Magezon Extensions
Magento 2 File Manager is a viable alternative to the standard Magento media storage, so it works seamlessly with the WYSIWYG editor and HTML mode.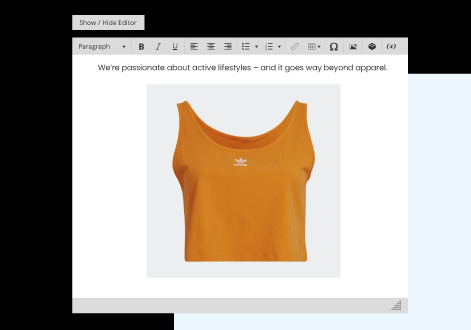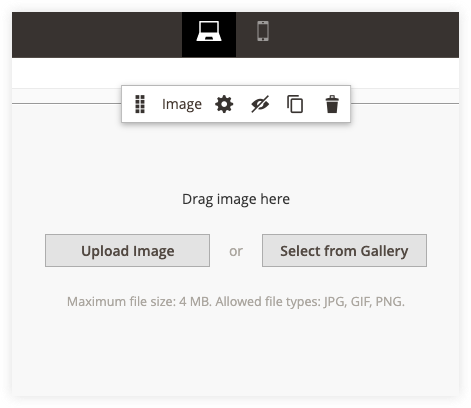 The extension is perfectly compatible with Magento Page Builder.
So, whenever you use an element requiring images in Magento Page Builder, you can access File Manager.
Magezon Builder Extensions
Magento 2 File Manager is readily built and compatible with all Magezon Builder extensions.
You can access File Manager to manipulate your assets from any Magezon Builder extensions.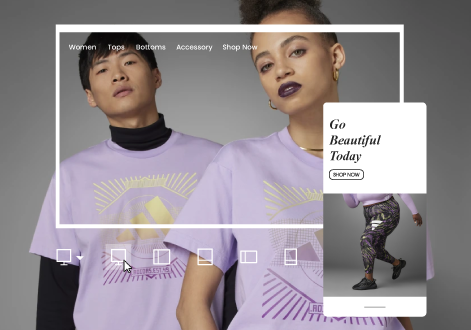 Barely Noticeable Aftersales Support And Tutorials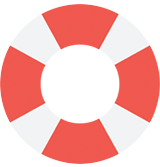 Magezon is offering top class online support to handle all your requests. All your requests will be resolved within 24 hours.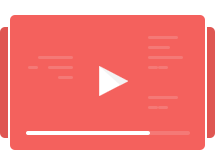 Knowledge Base and Video Tutorials
We provide Video Tutorials with visual guidance for using the extension. Besides, you can use User Guide for every tiny detail.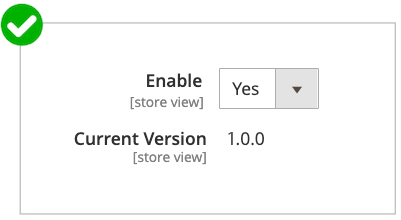 LifeTime Updates Free of Charge
We guarantee that you don't have to pay for any Magento 2 File Manager update. Make a one-time payment and you will get FREE lifetime updates.
Release Notes
New Update (released on May 8th, 2023)
Compatible with Magento 2.4.6
Version 1.0.0 (released on May 10th, 2022)
Frequently Asked Questions
Do you have any questions about Magento 2 File Manager extension? See the list below for our most frequently asked questions. If your questions are not listed here, please contact us.
Feature FAQs
To install this plugin, please refer to this document for detailed instructions. It will take you just a few minutes to install our extension.
Follow: Content > File Manager > Media Gallery to start using the extension.
Magento File Manager supports all file formats like MP4, Video, PDF..., so you are free to upload anything you want. The sky is the limit!
You can sort assets alphabetically or arrange them in ascending/descending order based on the last modified time. Also, search folders in the left section or search both folders and files in the right section.
To save you time and effort, Magento 2 File Manager allows you to make use of the keyboard shortcuts for the following actions:
Copy: Ctrl (Cmd) + C
Paste: Ctrl (Cmd) + V
Cut: Ctrl (Cmd) + X
Duplicate: Ctrl (Cmd) + D
Move to trash: Backspace
Enter folder: Enter
Open preview modal: Space
Select all assets: Ctrl (Cmd) + A
Move up: Up
Move down: Down
Move left: Left
Move right: Right
Currently you can download files only.
Support FAQs
To get support for installation, you need to pay $50 per product. You can pay for installation fee while adding a product to cart from its detail page by ticking Installation Support + $50.00 in the Additional Services block. Or purchase installation support separately from this page.
After finishing your purchase, please submit a ticket and we're ready for help within 24 hours. Don't forget to include the following information in your ticket:
Order ID

SSH account & admin account
Absolutely. Magezon offers you free lifetime updates and 90-day free support.
After 90 days, you need to pay an extra fee for our support. However, we believe that 90 days is enough for you to install, run and use our extension properly on your website.
If you have any questions or need any support, feel free to contact us via the following ways. We will get back to you within 24 hours after you submit your support request.
Payment FAQs
Currently, we only support payment via Paypal if you purchase products on our website. However, we will consider other payment methods and notify you of this.
Yes, you can ask for a refund within 30 days since your purchase. However, please check our refund policy first to make sure that you are eligible for the refund. Then send your request by submitting contact form or emailing us at [email protected].
Yes, you just need to pay one time to get our product without monthly service or update cost or something like that.
License FAQs
According to our license policy, you are allowed to use A extension license on only one Magento installation.
If you want to use our extension on another Magento installation, you have to purchase another license for this installation.
If you're running multiple domains or websites under the same Magento installation, you just need to use one extension license.
Why Choose Magezon
®

2 Extensions ?

Come with a full service package, extensive documentation and excellent support.
30-Day Money Back
Contact us within 30 days and we'll give you a full refund. Checkout our refund policy here
Lifetime Free Updates
Instantly get notified by e-mail once a new version is released.
90-Day Free Support
90 days of troubleshooting support and bug fixes for free.
Helping you to use our extension is the fastest.
High Quality Code
All our extension are of top quality and come with well-commented code.
Extensive Documentation
All extensions come with a detailed PDF and online user manual.