Magezon Page Builder - SEO Friendly Page Builder
Optimize your content for better SERP ranking
Introduction
Designed as an SEO-friendly tool, Magezon Page Builder offers a variety of features to help you optimize your content for higher SERP ranking. Utilize it to launch beautiful visual content, improve user experience and so much more in minutes.
Create Uniquely valuable contents
Creating uniquely valuable content is a crucial part of a successful SEO strategy. With Magezon Page Builder, this task becomes so simple with 50+ elements provided. You can quickly make and customize any text, image, slider ... of choice without coding skills. 

Heading is an important part on SEO experts' checklist. You can easily place them on your landing page with our Heading element.
Another media element is text. With Text Block, feel free to write content, highlight keywords, underline ideas, italicize, change size, color, alignment... and make them more appealing. 
How about image optimization? Well, Single Image enables you to add alt tag, title, description and resize. The responsive images are always displayed in their best forms depending on the screen size. And they can be styled in many different ways.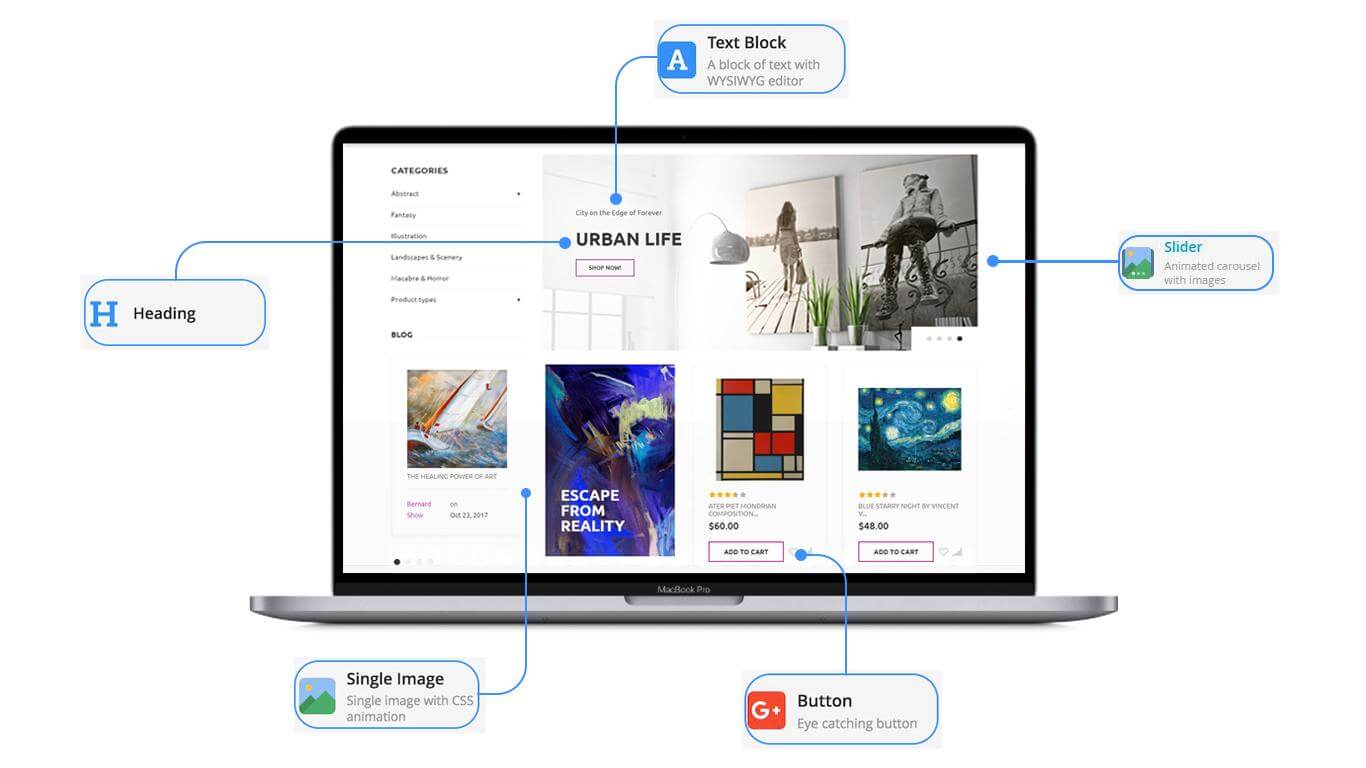 Upload videos from YouTube, Vimeo with our Video Player. Make them even more SEO-friendly by adding title, description,etc
The list of elements goes on with Slider, Call-to-action, Testimonials, …
Set your site apart from the rest with some more interesting elements such as Icon, Flip Box, Progress Bar, Google Maps, Countdown, ...
Beside from 50+ elements, here are some prominent points why Magezon Page Builder can be helpful to your SEO process.
Every element has a simple customization option. This makes your content look different from competitors'.
It has so many animations for each element that definitely will grab customers' attention.
It allows you to add links, edit anchor text, no-follow tags, … These factors are also having a great impact on a website's indexability.
Long contents are more favored by Google. Magezon Page Builder lets you create unlimited blocks. Therefore, you have full control of how long your content can be.
Freshen up your content anytime because it's so easy to do so with our tool.
Provide phenomenal UX
Magezon Page Builder can help you make easily-scanned content. Feel free to create a table of contents, bullet list, numbered list or edit headings with the right keywords …
It maintains your fast page speed, which is necessary for SEO. 
A landing page with simple structure will improve UX. And Magezon Page Builder can help you to do so.
Social media
As an SEO-friendly Page Builder, our tool connects your website to other social networks including Facebook, Twitter, Instagram, Pinterest. Hence, better engagement with customers!
You can customize for social sharing buttons by size, designs and many other options.
Multi-device ready
With the responsiveness feature of Magezon Page Builder, your website automatically stays beautiful on multiple interfaces. 
It's also easy for you to customize your page's look on each device.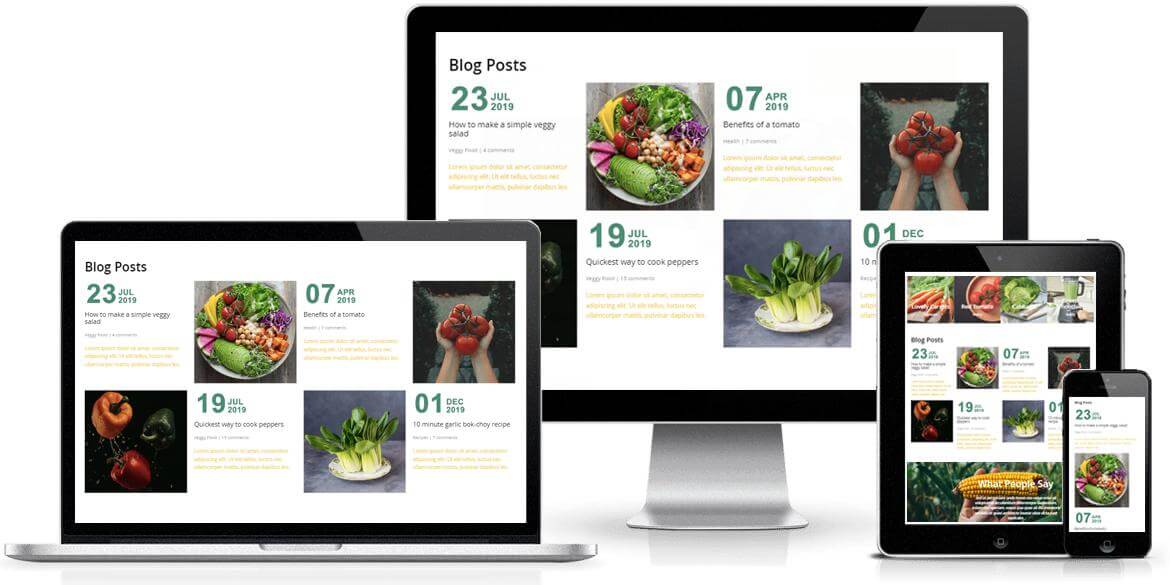 Magezon Page Builder provides you 50+ elements and customization options for them. That's why you can easily add keywords to heading, text, image title, alt tag, anchor links, … by using these elements.
It won't affect your website's loading speed, because our developers prioritize your page speed the most in the making process of Magezon Page Builder. We follow Magento's coding standard to make sure your page is always fast.
Build Stunning Layouts Today!
Create any page layouts in minutes... What are you waiting for?