Create Attention-Grabbing Popups
Create any attractive popup without code and Decide how it displays on a page
Introduction
Create attention-grabbing popups is a wonderful feature of Popup Builder. Together with others, this one helps you create popups without code. You can freely customize popups according to the way you want it to display.
1. Full control over Popup Look & Feel
Popup Builder lets you configure the width and height of popup freely. Decide the popup size by entering the numbers you want.
To have a popup with perfect looks, choose the image background to set background type. Set its style, size, and position. The color can also be customized. Modify border color and style within simple clicks. The full-color pelette is ready for you!
Furthermore, you can also do the same things with the option "Overlay Background".
Customize Popup Width & Height
Configure Popup Background
Another special thing is that you can style a close icon of the popup as you can imagine. It gives you full control to set a close button position (vertical position & horizontal position), configure its size, border radius, color, and background color.
Last, using a box-shadow can make popup and close icon more attractive. Choose Yes or No depending on whether you want it or not.
2. Various Entrance/Exit animation effects
The extension offers multiple animation effects for both options Entrance and Exit like bounce, slide, zoom, rotate, flip, fade, etc. You can select different effects for these two options to make the popup stand out and attract customer's attention.
It's up to you to decide which animations for your impressive popups!
3. 9 positions supported
Popup Builder also supports up to 9 positions to display popup on a page such as top right, center center, center left, bottom center and bottom right. Thanks to this, selecting popup positions becomes more easier and faster.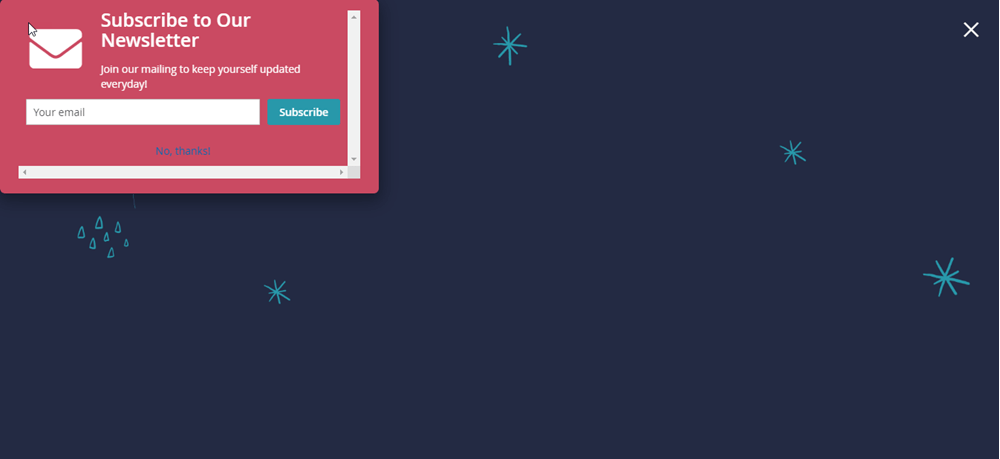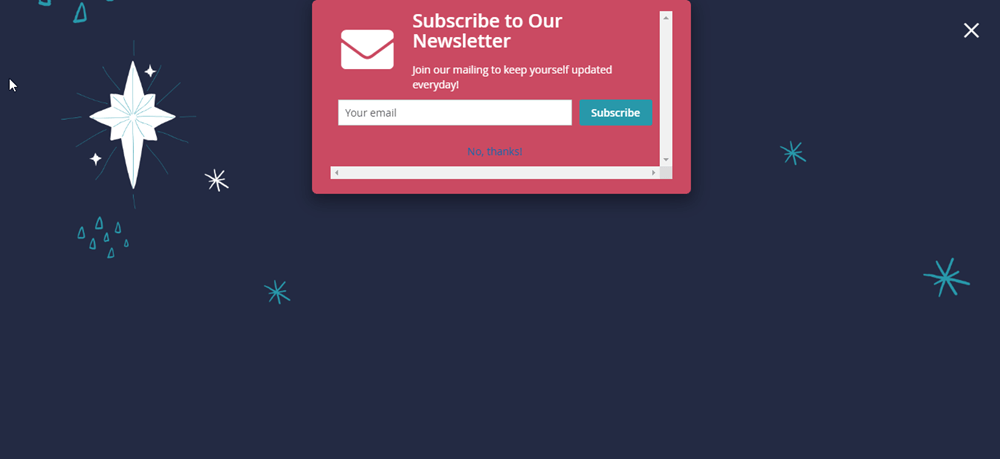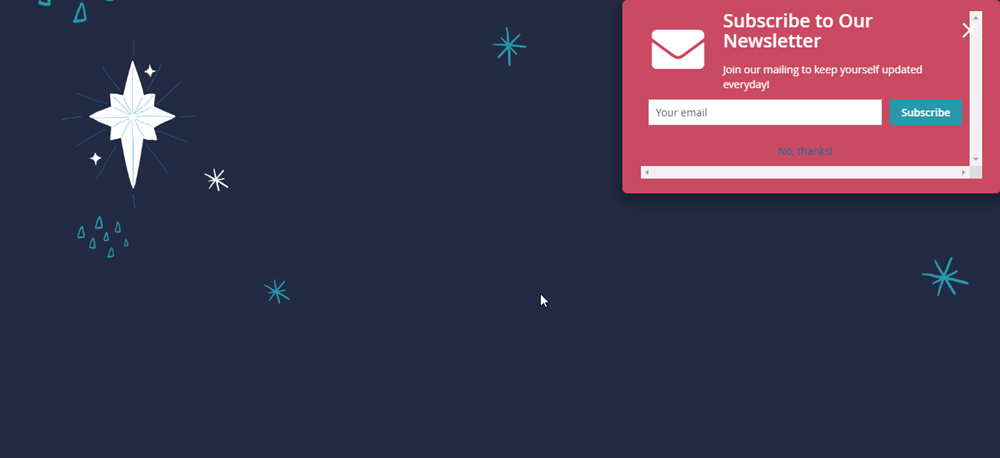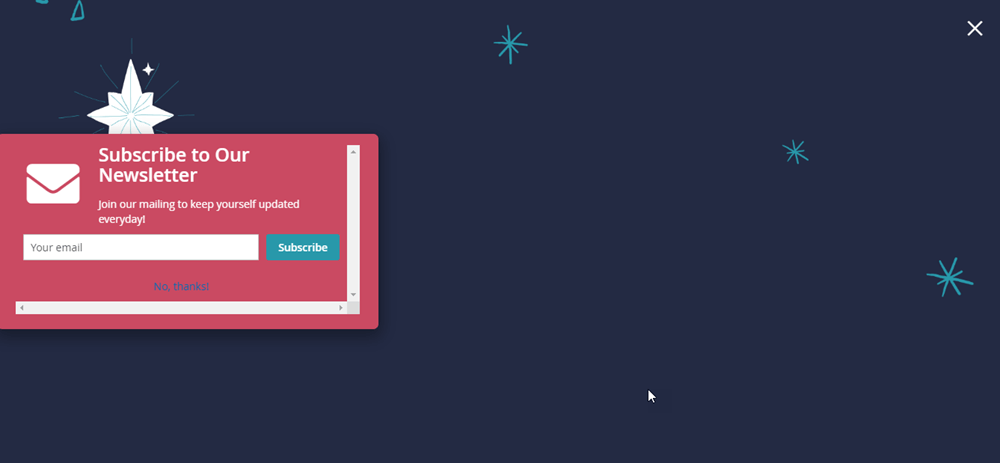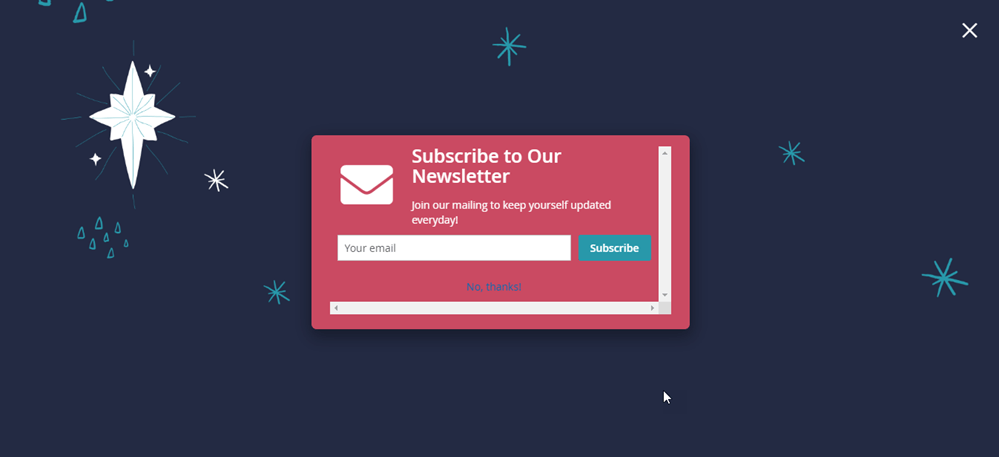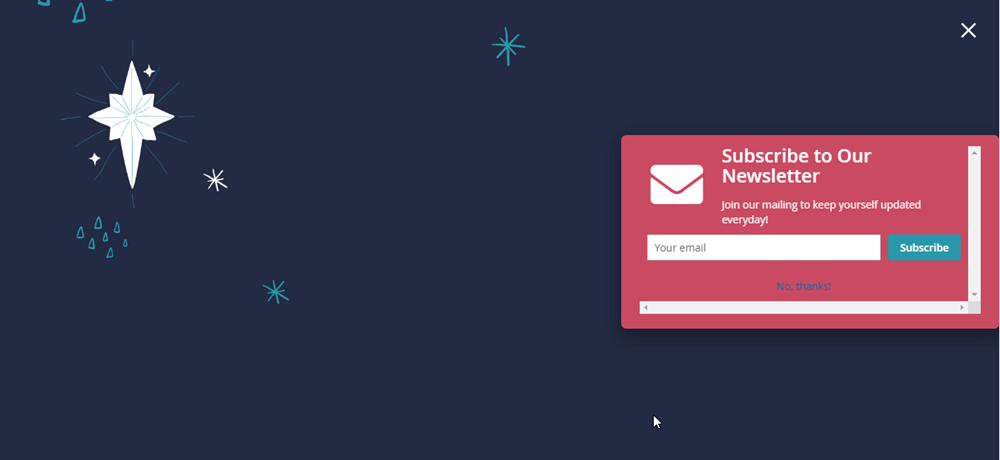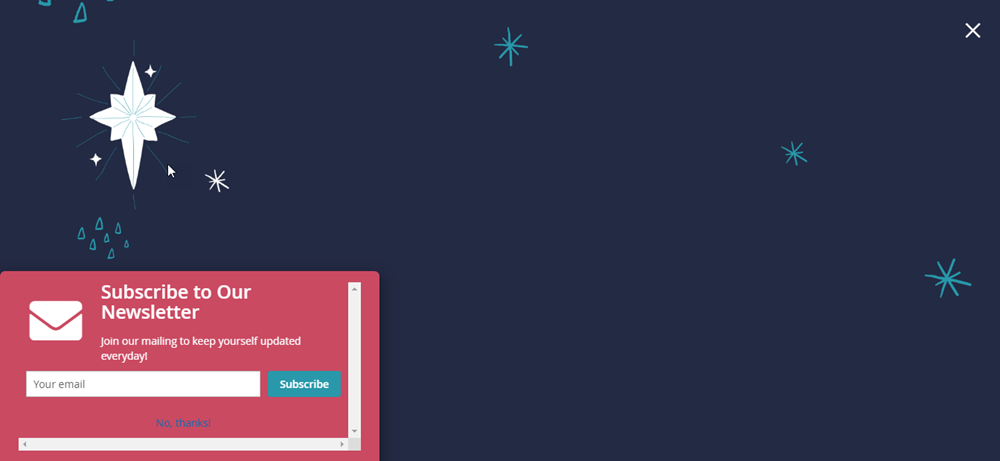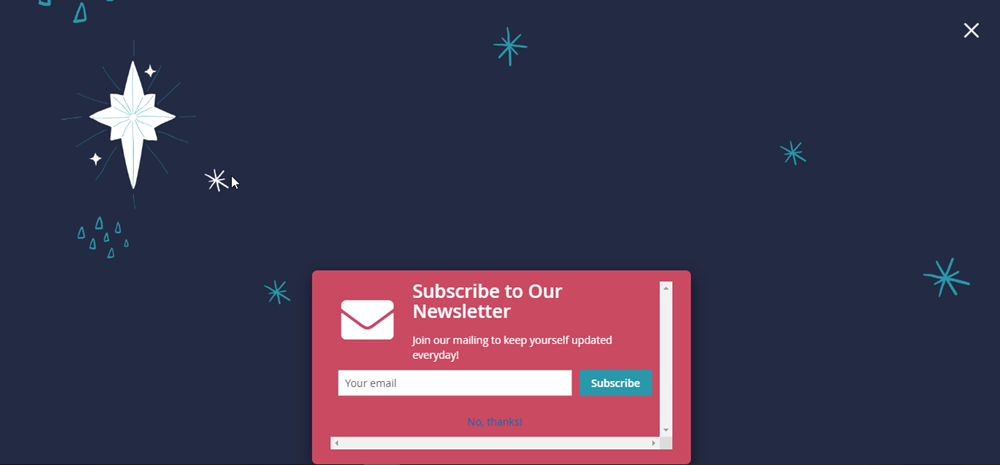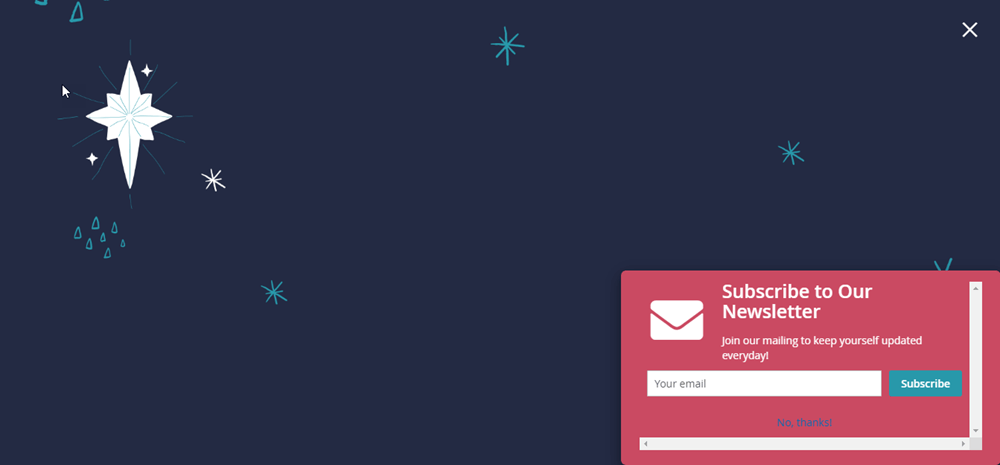 Yes. Magezon Popup Builder for Magento 2 gives you full control to customize the style of popups without code. You can also configure its size, background and border. 
Especially, our pre-designed templates are available, you can reuse it to style your popups.
Build Amazing Popups Today!
Create any popup type in minutes... What are you waiting for?