Highly Targeting Conditions, Triggers & Rules
Use conditions, triggers and advanced rules to display popups at the right time
Introduction
With a wide range of highly targeting conditions, triggers & rules that Popup Builder offers, you can decide where and when your popups will appear on a page. Together with other features, this one will give you the power to create amazing popups to attract right customers at the right time. 
General Rules
Every popup created by Magezon Popup Builder can be set to reach specific customer groups and appear on certain store views. 
Besides, you can set a specific period of time during which the popup is displayed on your site.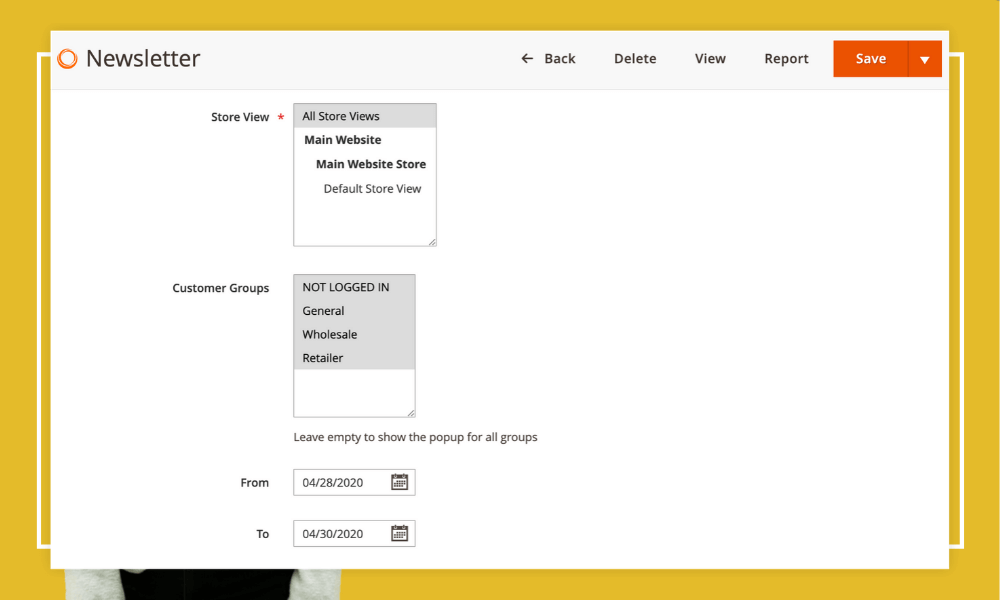 Conditions
With flexible conditions, it's easy to set where (on which pages) to display the popup:
Entire site

CMS pages

Category pages

Product pages

Cart page

Checkout page
You can add an Include or Exclude condition to decide where to show or hide the popup.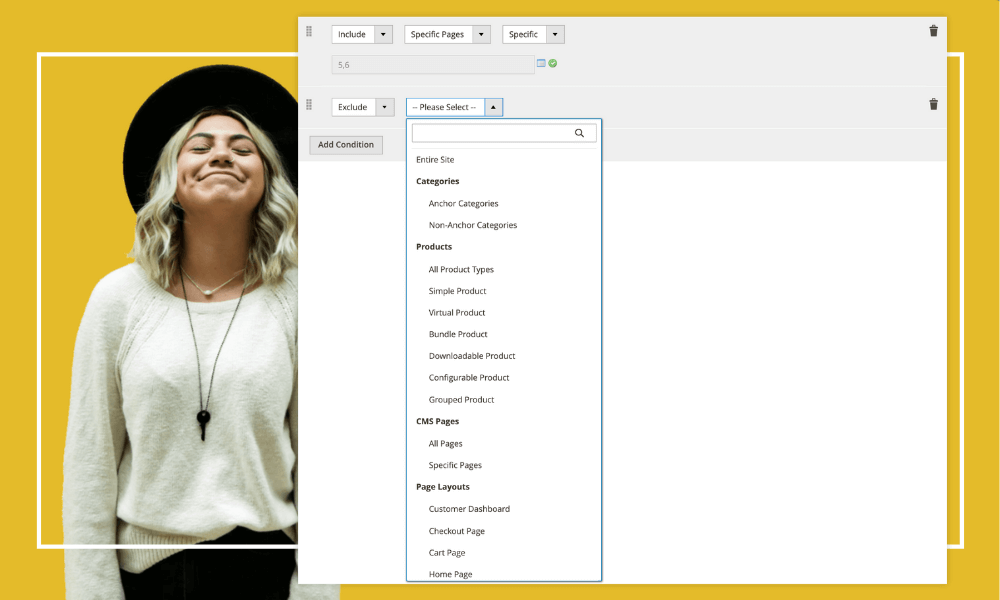 Triggers
Popup Builder comes with multiple triggers which make the popup appear based on users' behaviour. 
On page load: after a certain number of seconds upon page load.

On scroll: after the user scrolls up/down by X percent. 

On scroll to element: when the user scrolls to a specific element.

On hover: when the user hovers over an element.

On click: after a certain number of clicks on anywhere on the page. 

After inactivity: after a certain number of seconds of user inactivity (mouse cursor inactivity).

On page exit intent: when the user has intent to leave the page.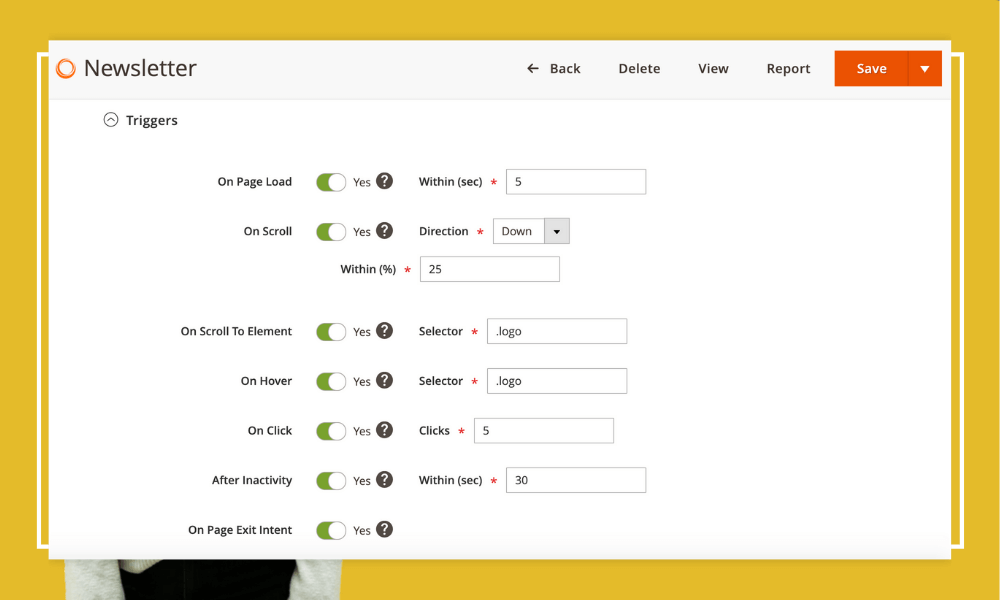 Advanced Rules
Advanced rules give you more flexibility to show the popup when certain advanced requirements are met. 
Show after X page views.

Show again after X minutes.

Show up to X times.

When arriving from specific URL.

When arriving from Search Engine, Internal Links or External Links.

Show on specific devices: Desktop, Tablet Landscape, Tablet Portrait, Mobile Landscape, Mobile Portrait.

Hide from existing subscribers.

Meet specific cart price rules.

Show on specific days of week from X hour to Y hour.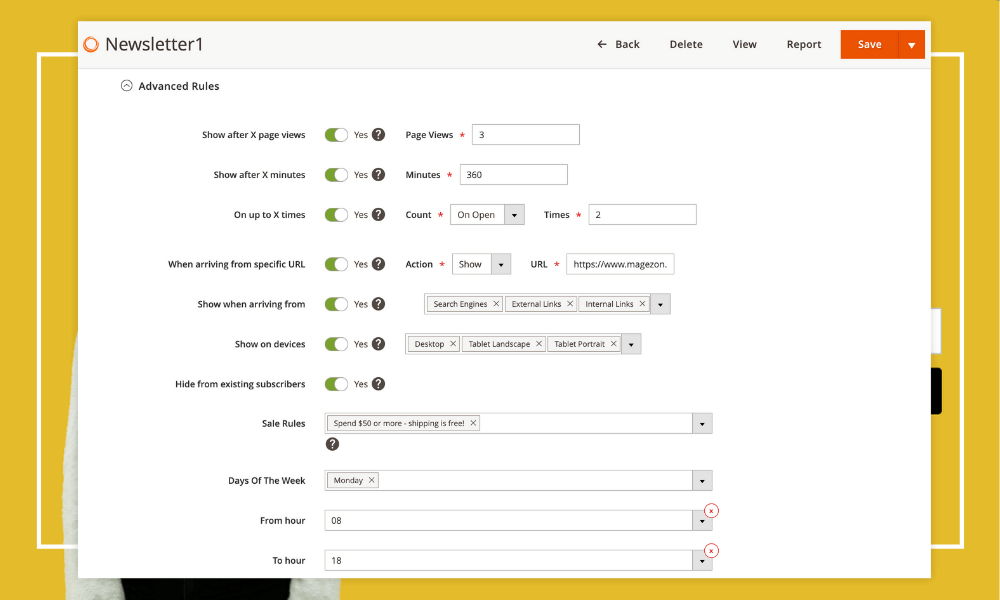 Yes, you can add multiple conditions by clicking on the  Add Condition button.
For example, in the below image, we add an Exclude condition and choose Home Page, and add an Include condition and select Simple Product with specific products chosen. It means the popup will not appear on Home Page but appear on the chosen simple product pages.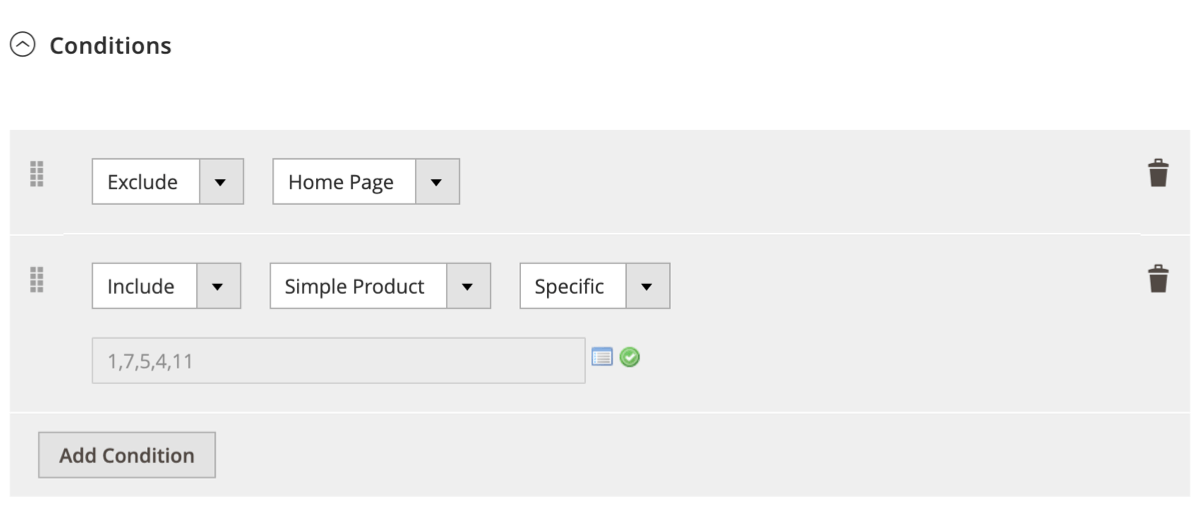 If you turn on multiple triggers, these triggers are joined with Or logic. The popup will be displayed if it meets one of the active triggers. 
On a page, if one trigger is met and the popup appears for the first time, then it will not show again on that page even when another trigger is met.
To show popups to logged in users, choose  General,  Wholesale or/and  Retailer customer group.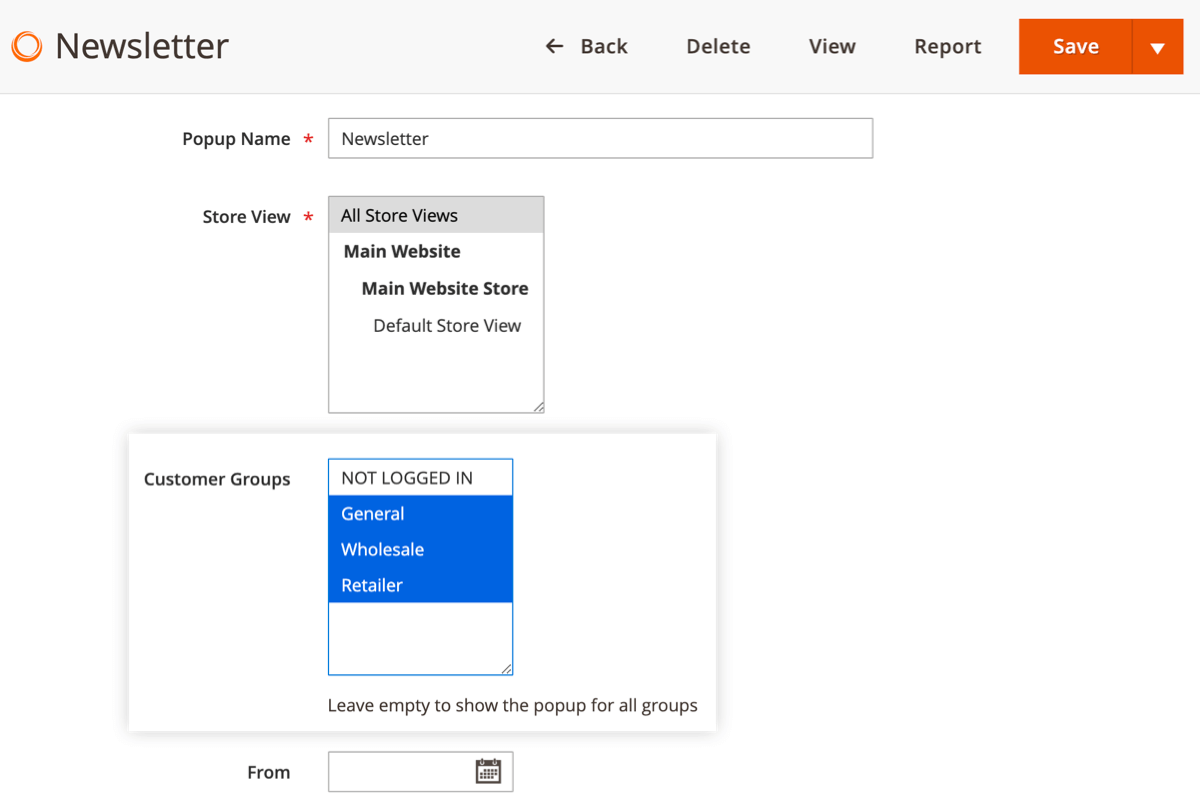 To hide popups from logged in users, choose  NOT LOGGED IN customer group.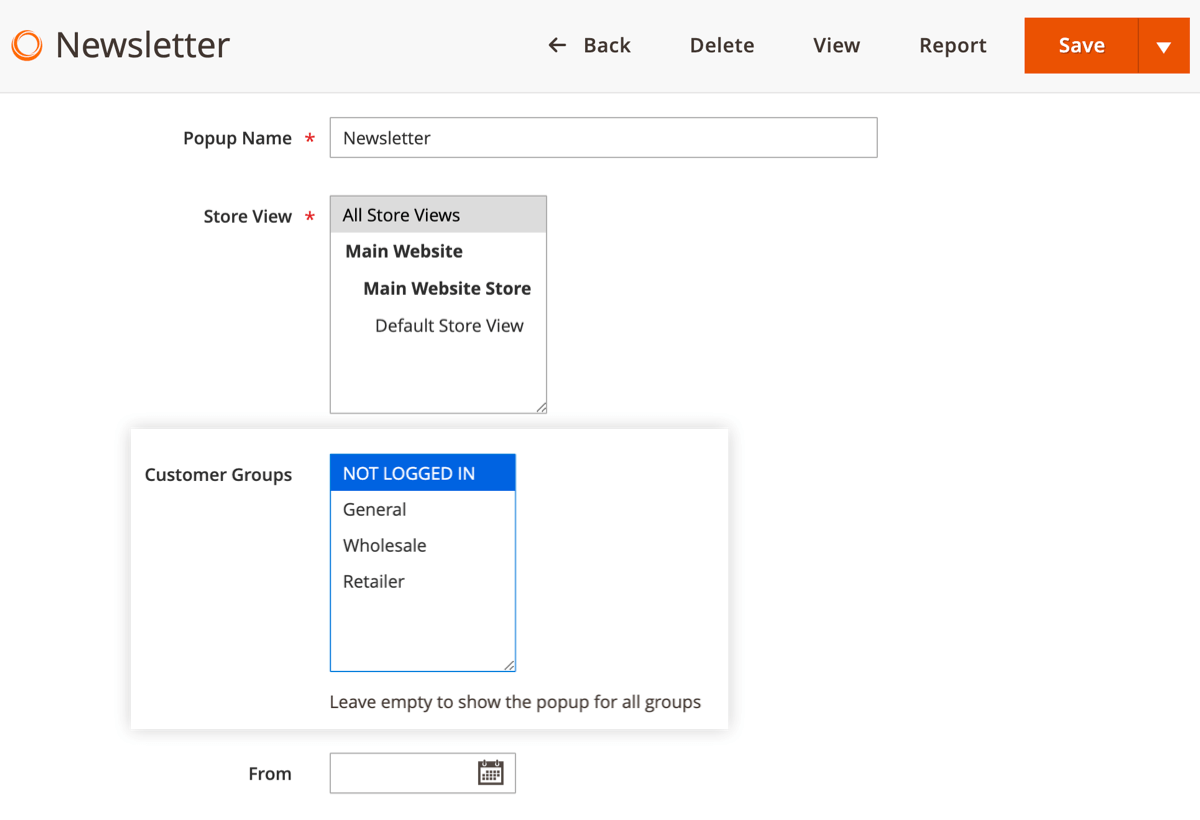 Build Amazing Popups Today!
Create any popup type in minutes... What are you waiting for?