S U C C E S S &nbsp S T O R Y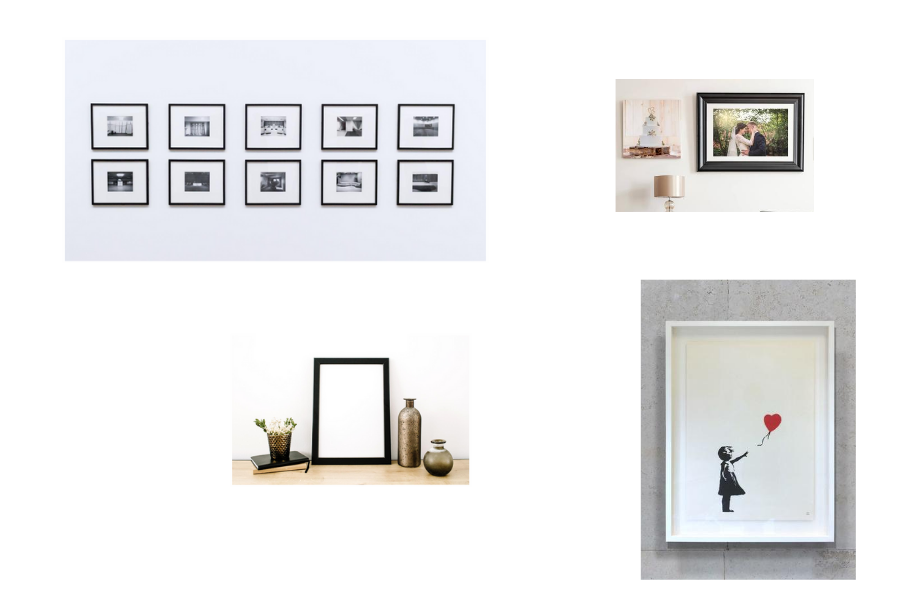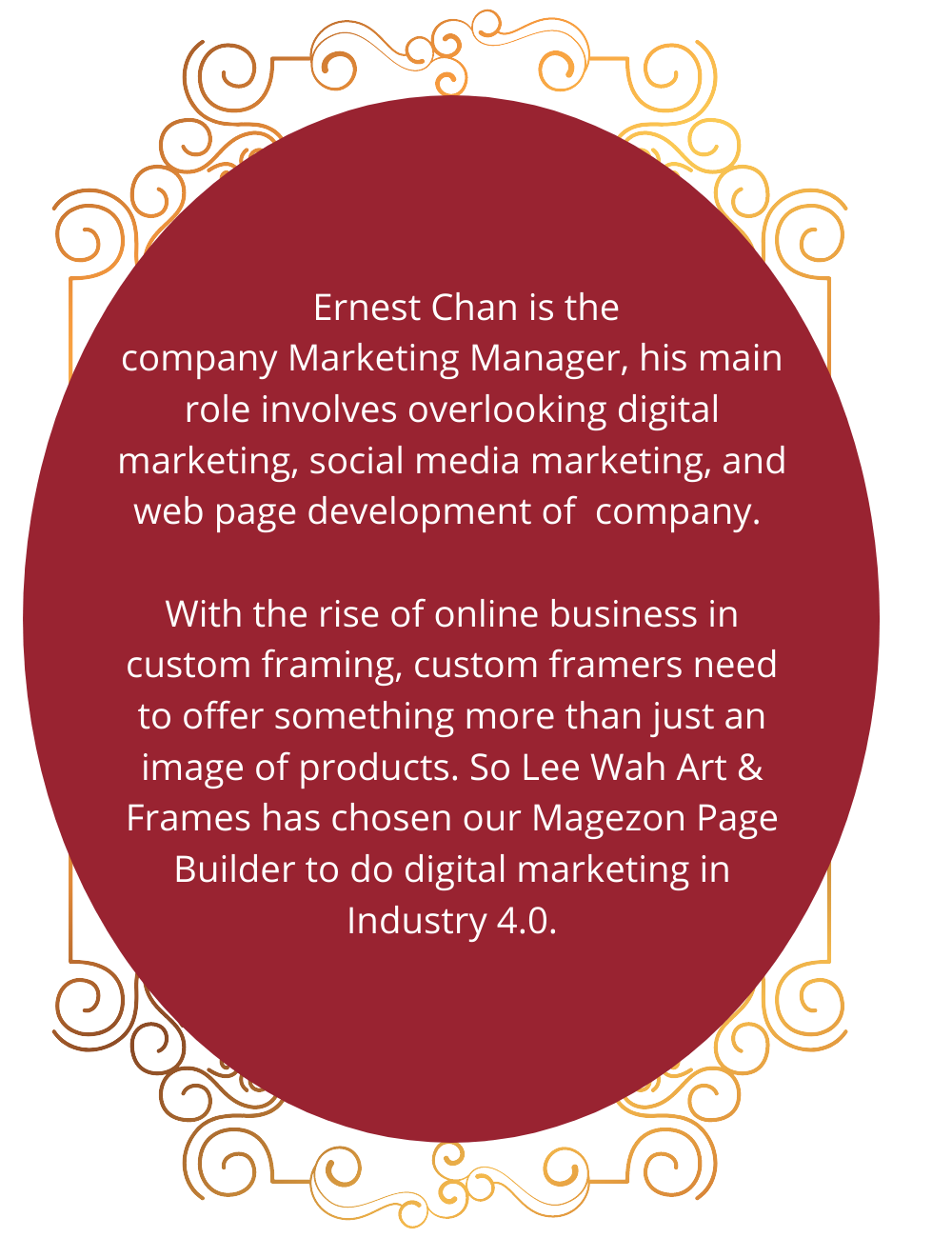 Always stand for environmentally friendly products
Lee Wah Art & Frames has forty years of experience in the industry. They own a highly skilled team of craftspeople that provide excellent custom framing services. 
The company sells tailor-made frames and other craft supplied to a variety of customers. Thanks to their service, you can easily save your stories or meaningful moment of life!
They understand how important quality and expertise would be to their success. So they always stay up-to-date on new techniques, design styles, and materials.
WHAT LEE WAH ART & FRAMES TALKED ABOUT
'' After trying much of the other page builders/form builders, the Magezon's ones are definitely the best!
More specifically, their interface is very easy to navigate, not to mention it supports over 50+ elements including google maps and other design specific tools, which allow my company to create beautiful and stunning web pages without much knowledge on advanced programming knowledge.
With its copy and paste function, the page builder also allows me to copy/pastes elements across different pages, creating stunning pages easily...''
Copy/pastes function
  create stunning page easily
''...Their technical support team is extremely helpful, and was able to provide me with solid solutions promptly. What's more, works from Michael (who is the CEO) and Vu have definitely exceeded my expectations...''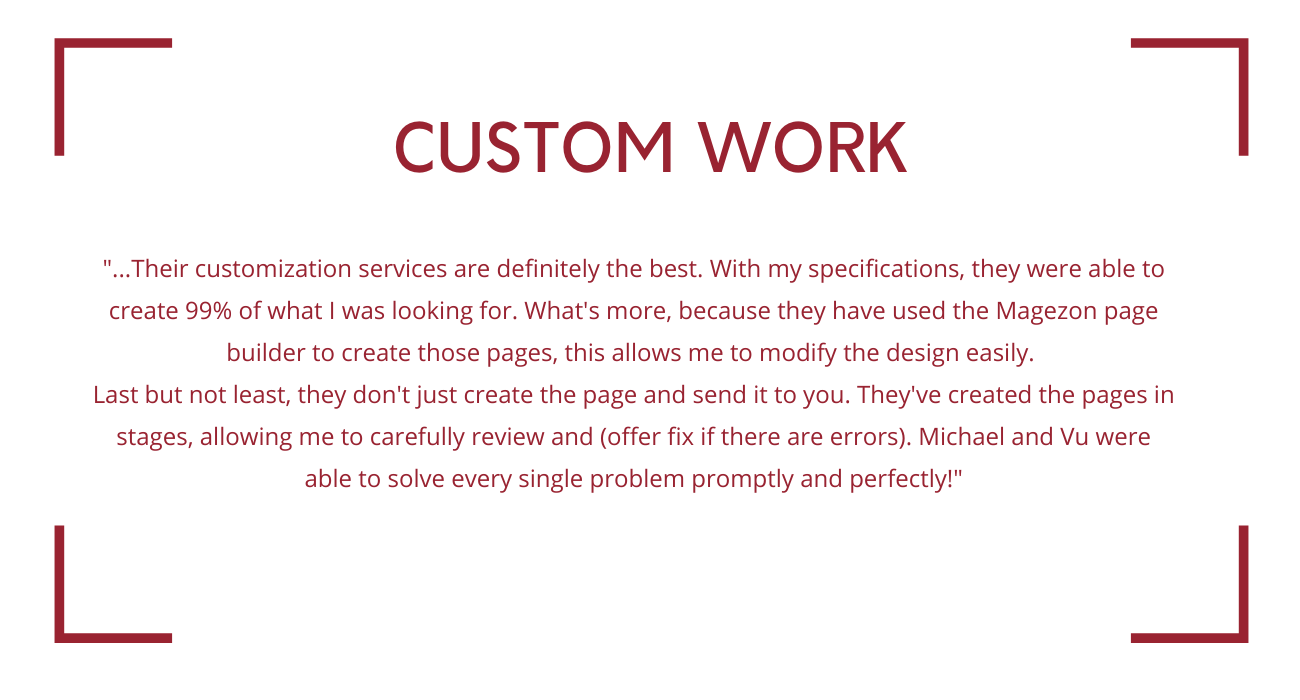 If it takes a lot of time and money to shape your page, stop doing so. Give Magezon Page Builder and Blue Form Builder a try, we bet you will love it. Without having to tamper with code, it is surely easier for you to create eye-appealing pages.
Just like Lee Wah Art & Frames did!