Magento 2 Social Login
Convenient to log in to Magento 2 store with social network accounts
Magento 2 Social Login is an extension that helps users avoid wasting time to fill registration forms by letting them register and log in to your website by social networks instead. With this extension, store owners can get an increase of the number of registrations, improve user experience, and collect customers' social profile information.
Community Edition: 2.3.x, 2.4.x
Enterprise Edition: 2.3.x, 2.4.x
Live Demo
I. Frontend Demo
II. Backend Demo
30 days money back
FREE lifetime updates
90 days free support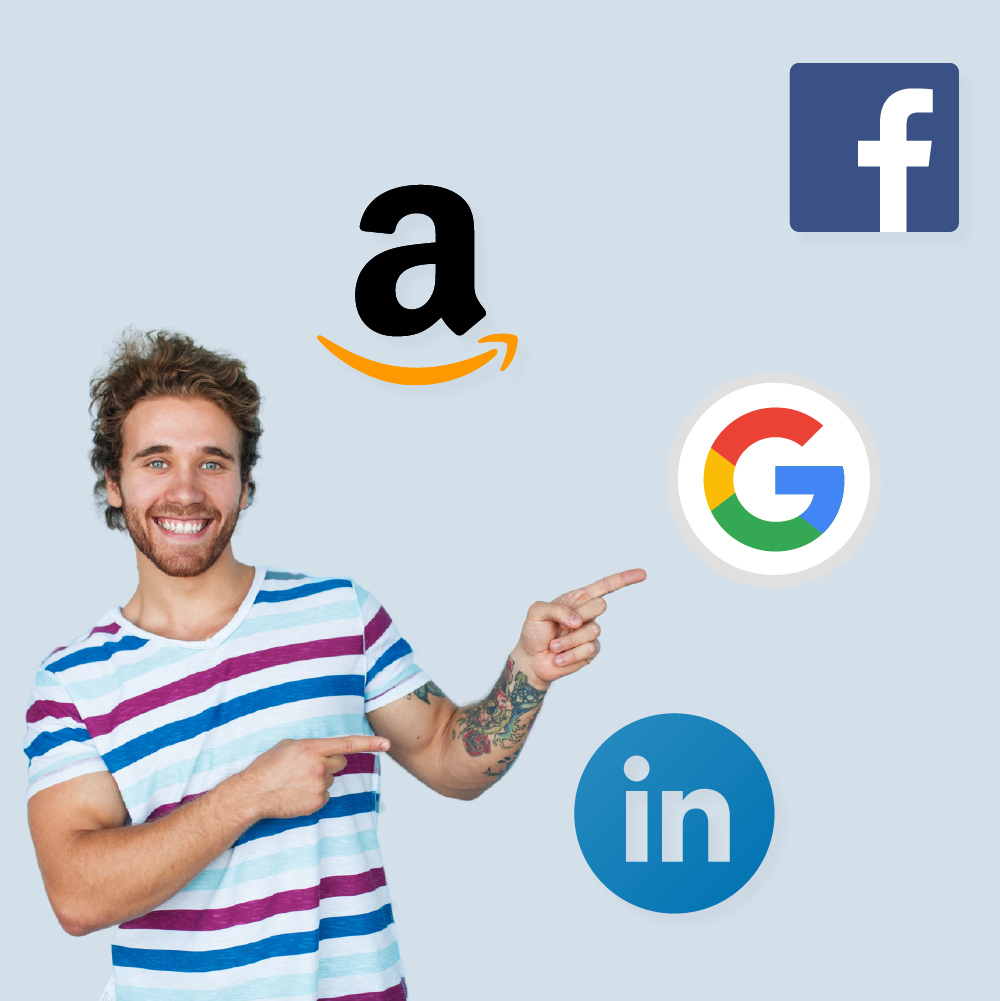 Convenient To Log In To Magento 2 Store With Social Network Accounts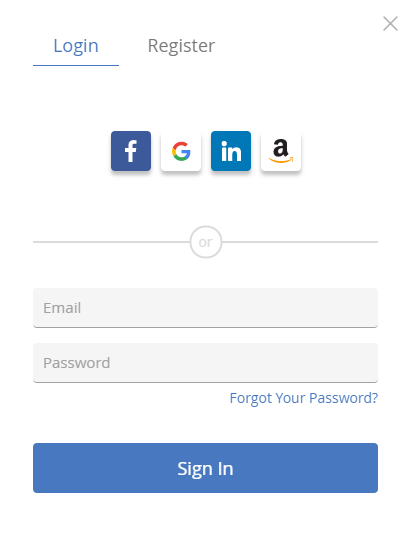 Display ajax popup for register and login
The extension offers customers an AJAX popup for one-click login and registration without registration or login page redirection. This feature gives customers a better user experience and saves their time from two to five seconds.
Redirect to custom URL after login/register
The administrators can select the option to either stay/ refresh the current page or redirect to a specific page after login/registration.
Amazing Aftersales Support and Tutorials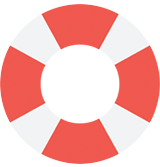 Magezon is offering top-class online support to handle all your requests. All your requests will be resolved within 24 hours.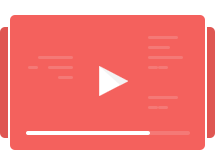 Knowledge Base and Video Tutorials
We provide Video Tutorials with visual guidance for using the extension. Besides, you can use User Guide for every tiny detail.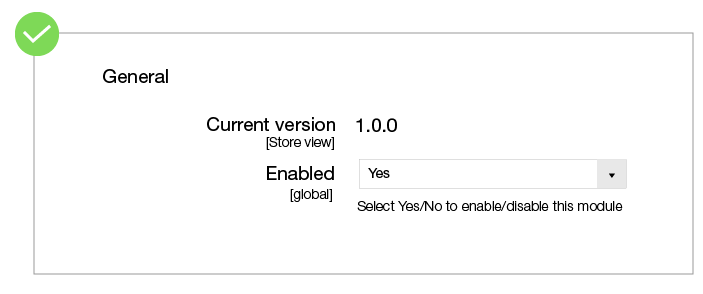 LifeTime Updates Free of Charge
We guarantee that you don't have to pay for Magezon Social Login Extension updates. When purchasing this extension, you will receive lifetime access to our updates completely free of charge
Feature Full List
Social media supported
Login with Google

Login with Facebook

Login with LinkedIn

Login with Amazon

Arrange the social buttons with drag&drop
After login redirection
Stay on the current page after login

Refresh the current page after login

Redirect to a specific URL after login
Place social login buttons
Place social login buttons on Ajax Popup

Place social login buttons on Login Page

Place social login buttons on Registration Page

Place social login buttons on Shopping Cart Page
Customize social login shapes & positions
Select the social login button shapes: rectangular shape, round shape, square shape

Enable or disable Ajax Popup

Display the social login buttons left/right on Ajax Popup

Display the social login buttons above/below on the Registration/ Login Form
Release Notes
New Update (released on May 8th, 2023)
Compatible with Magento 2.4.6
Version 1.0.0 (released on May 31st, 2021)
Frequently Asked Questions
Do you have any questions about Magento 2 Social Login? See the list below for our most frequently asked questions. If your questions are not listed here, please contact us.
Feature FAQs
No. Magento 2 Social Login by Magezon is a free extension.
No. Magento 2 Social Login by Magezon only supports 4 social networks.
No, there is no code encoded. It is open-source code. You can customize functionalities as you wish. You can also customize style, language files.
Support FAQs
To get support for installation, you need to pay $50 per product. You can pay for installation fee while adding a product to cart from its detail page by ticking Installation Support + $50.00 in the Additional Services block. Or purchase installation support separately from this page.
After finishing your purchase, please submit a ticket and we're ready for help within 24 hours. Don't forget to include the following information in your ticket:
Order ID

SSH account & admin account
Absolutely. Magezon offers you free lifetime updates and 90-day free support.
After 90 days, you need to pay an extra fee for our support. However, we believe that 90 days is enough for you to install, run and use our extension properly on your website.
If you have any questions or need any support, feel free to contact us via the following ways. We will get back to you within 24 hours after you submit your support request.
License FAQs
According to our license policy, you are allowed to use a single extension license on only one Magento installation.
If you want to use our extension on another Magento installation, you have to purchase another license for this installation.
If you're running multiple domains or websites under the same Magento installation, you just need to use one extension license.
Why Choose Magezon
®

2 Extensions ?

Come with a full service package, extensive documentation and excellent support.
30-Day Money Back
Contact us within 30 days and we'll give you a full refund. Checkout our refund policy here
Lifetime Free Updates
Instantly get notified by e-mail once a new version is released.
90-Day Free Support
90 days of troubleshooting support and bug fixes for free.
Helping you to use our extension is the fastest.
High Quality Code
All our extension are of top quality and come with well-commented code.
Extensive Documentation
All extensions come with a detailed PDF and online user manual.