Magento 2 Sales Countdown Extension
Extension has been verified successfully by Magento Marketplace
Magezon guarantee all products have to meet the requirement of developing extensions according to Extension Quality Program on Magento Marketplace. The program is powered by Magento expertise, development guidelines, and verification tools.
Passing the verification confirms the best coding structure, performance, scalability, and compatibility with Magento 2 core of the extension.
The EQP program consists of 3 review processes including Business Review, Technical Review and Marketing Review. The Technical Review is the toughest one with careful checklist:
Check Code Quality/Syntax
Check for Viruses and Malware
Check for Plagiarism
Verify that Product Installs Correctly
Verify that Varnish Works Correctly
Quality Assurance: Pass Manual QA
EQP explanation can be found in this official blog post from Magento. View Sales Countdown on Magento Market Place
Sales Countdown is the extension that allows you to create urgency and scarcity in running promotional campaigns. Urgency and scarcity are both powerful psychological factor that encourage shoppers to act fast and avoid missing out. You can use Sales Countdown to run scheduled sales campaigns such as flash sales, seasonal sales, daily deals, instant discounts, early bird deals etc.  Sales Countdown features:
Set Up Sales Between Two Specific Dates and Time
Run a Countdown Timer to rush Shoppers
Set up a counter bar to show the real-time stock status
Create conditions to customize campaigns
Maximize conversions through Smart Events
Frontend Deal Pages
Community Edition: 2.1.x - 2.2.x
Enterprise Edition: 2.1.x - 2.2.x
Live Demo
I. Frontend Demo
II. Backend Demo
30 days money back
FREE lifetime updates
90 days free support
Set Up Sales Between Two Specific Dates and Time
Sale Countdown allows you to pick a time. This is really heplful for running flash sales like happy hours, deals of the day (Wow Wednesdays, Tipsy Thursdays), prime time specials, lunch hour deals and more.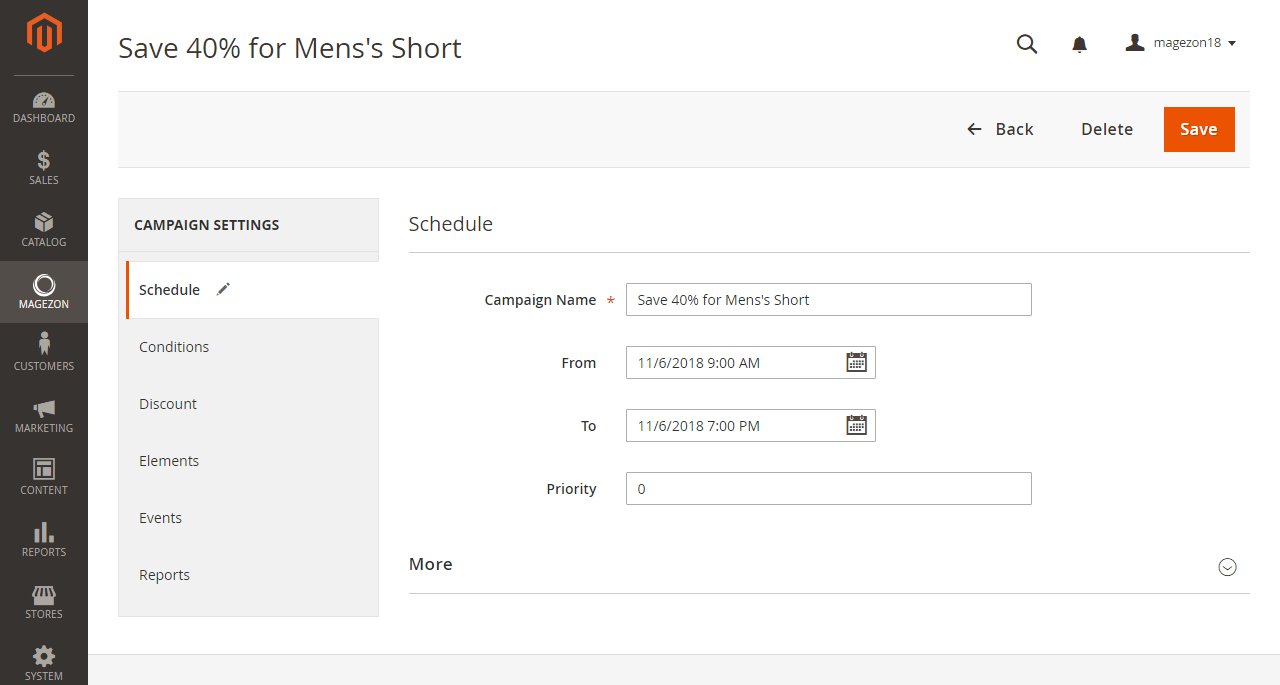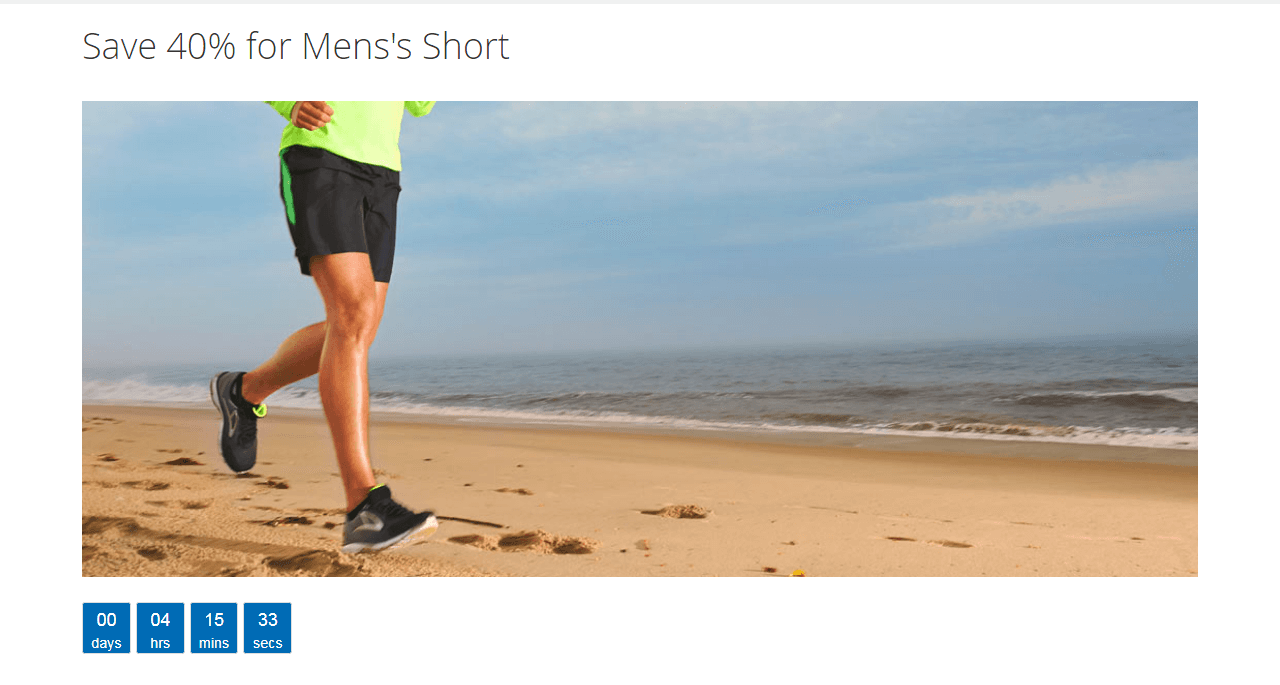 Run a Countdown Timer to rush Shoppers
Most shoppers wait until the last few hours to make their purchase. In fact a typical sales graph shows that 90% of sales happen on the last day. It's when the fear of missing out is at its peak. Your job is to make this insight into buyer psyche. Setting up countdown timers on the product page to remind shoppers about the deadline, you'll be surprised by the power of a subtle reminder.
Set up a counter bar to show the real-time stock status
Don't tell your visitors the number of items left in stock, show them. A counter bar shows the real time stock status and gives people a convicing reason to hurry up. It's persuasive and moves as more and more people buy. Similar to Amazon's counter bar on daily deals that says 'x% of deal claimed', it gives you the power to use scarcity!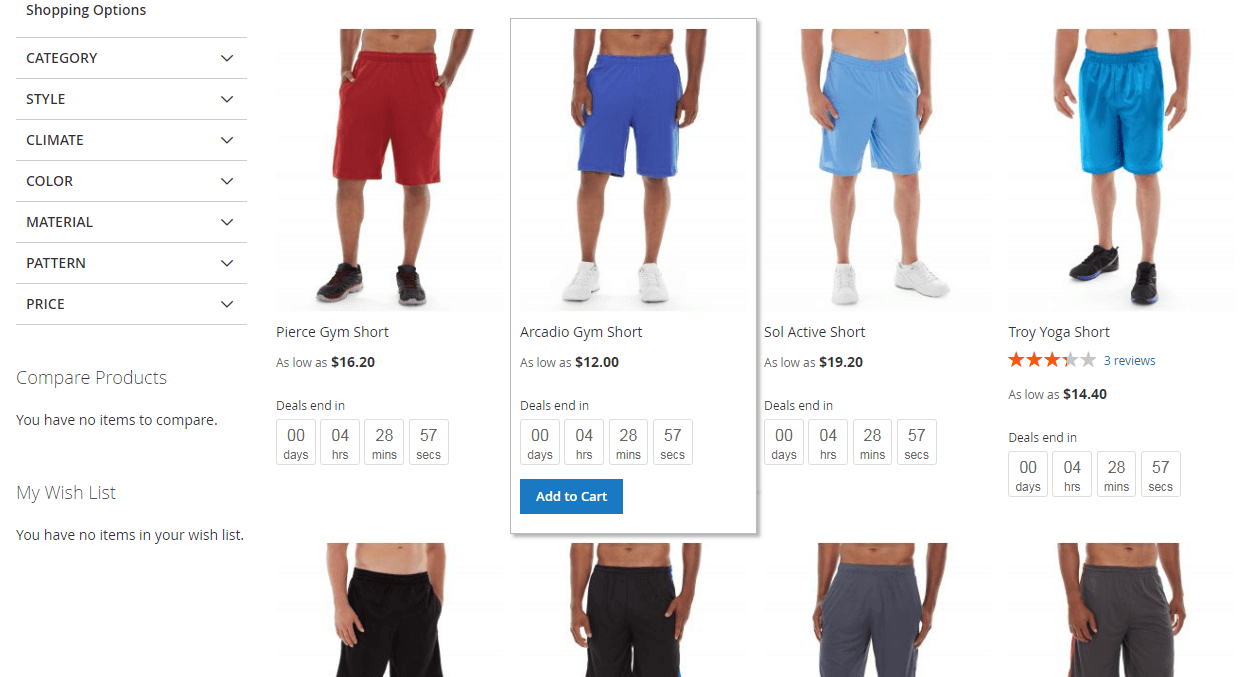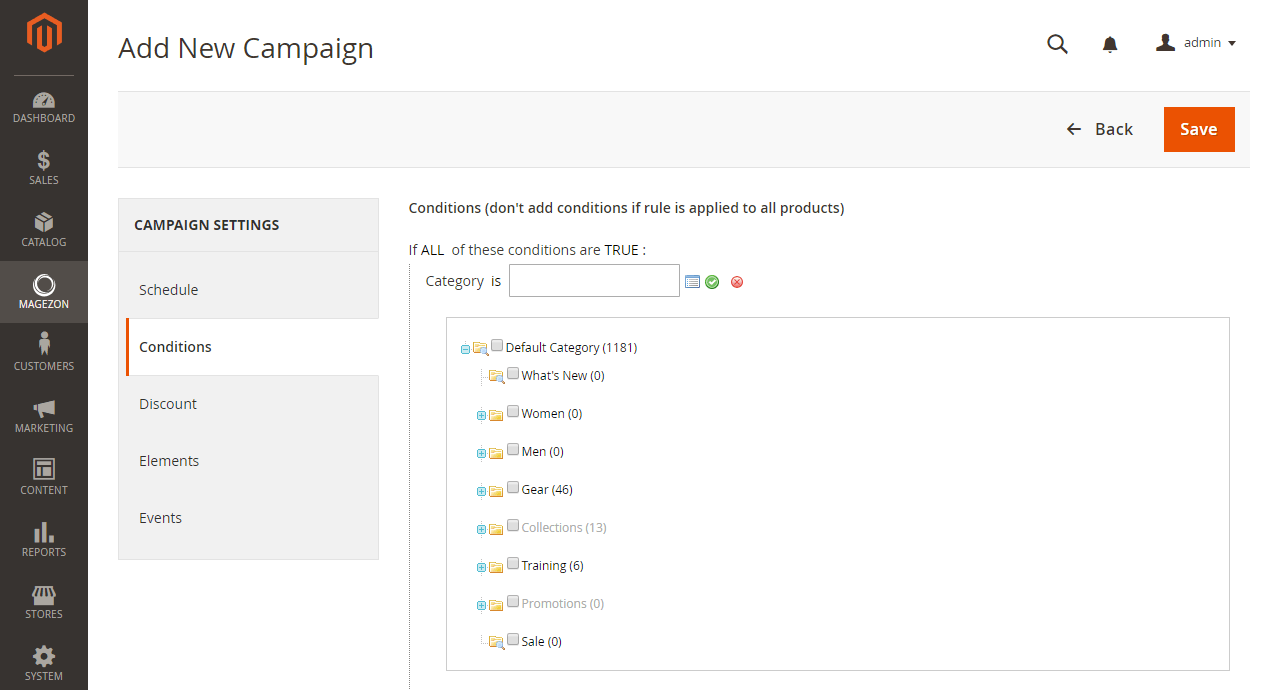 Create conditions to customize campaignn
Condition builder allows you to create your conditions to customize campaigns. It makes the experience of using Sales Countdown hassle-free. No need to visit individual product pages to set up campaigns. Choose from 4 convenient rules to customize your campaigns. Set up campaigns: On certain hand-picked products, or all products in a specified product category, or chosen product type or only on products under or above a certain price point.
Maximize conversions through Smart Events
Increase discounts when the campaign expiry time is close. Or increase the prices of products when remaining stock is little. Or increase total units when few items are left in stock. You can even use Events to offer Early Bird Discounts (limit discounts to the first buyers).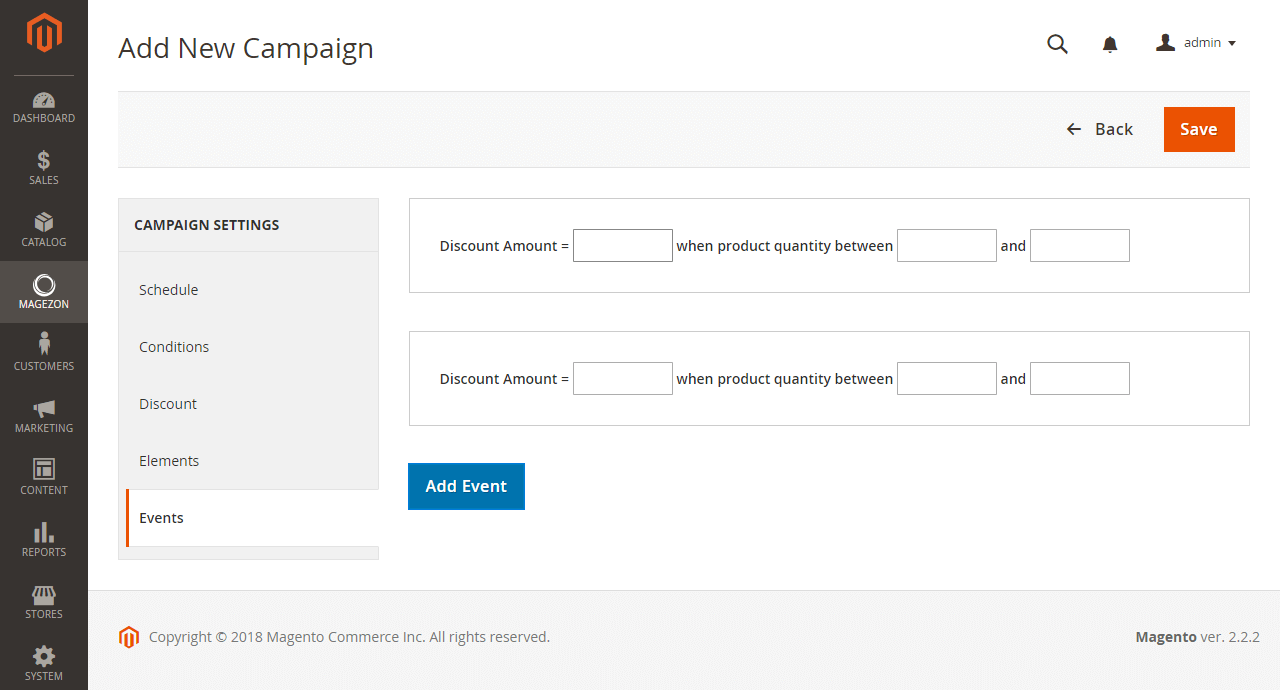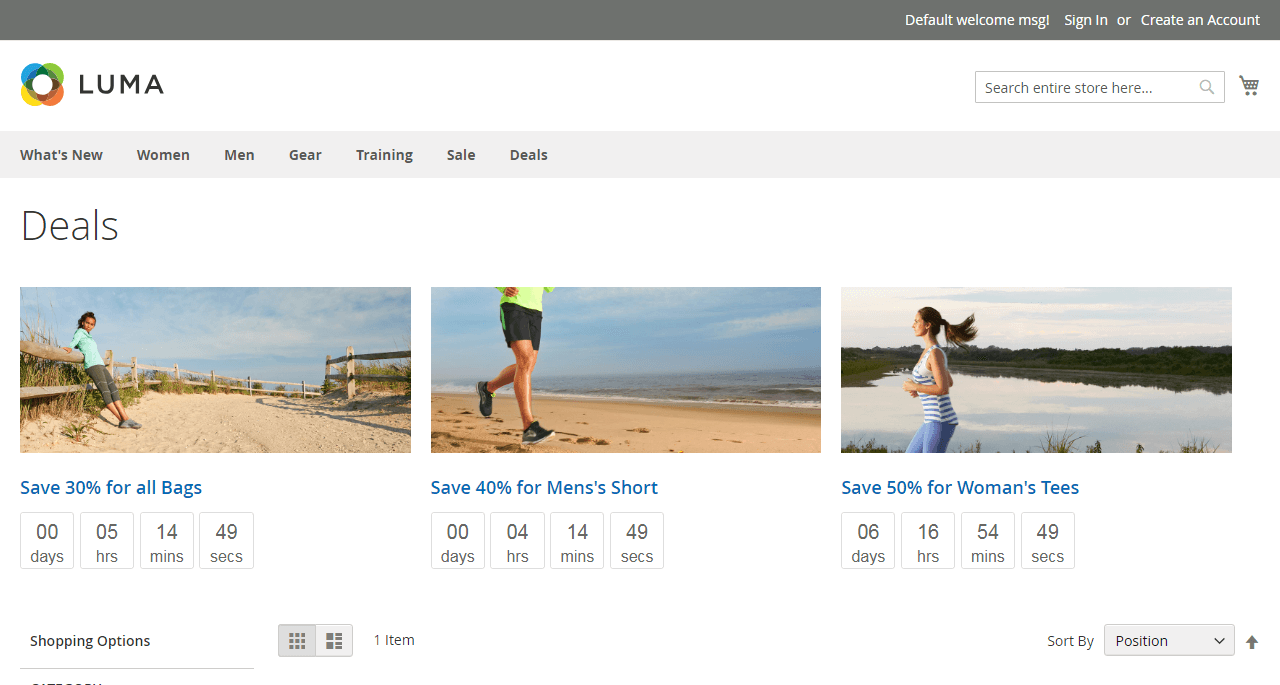 Frontend Deal Pages
List all your deals on a single page so that shoppers can discover and browse them easily. They'll no longer have to search for good deals and offers in your store. You can choose from a well-presented grid and list format to display your deals. List all your Christmas sale or Black Friday offers on one page during the promotion season. Also, show countdown timers and scarcity bar on this special curated page.
Why we build Sales Countdown extension
Most store owners run campaigns. However, they doesn't work without awareness and a specific expiration.
We did some research to see what top store owner do to clock high conversion rates.
And we discovered they had the key to sales which is shopper psychology.
Here is what Top store owners do to increase conversions:
Run Time-bound flash sales
Introduce Limited-edition products
Announce Exclusive deals of the day and weekend offers
Build hype around new launches
Create awareness around festive campaigns through visual elements on the store
Put up a faster shipment deadline.
These well-planned campaigns help them set high sales records.
Moreover, store owners told us they wanted us to build an extension that could help them run periodical campaigns. They found it a mundane task to go back to the admin panel to re-start campaigns.These demands solidified the core features of Sales Countdown extension.
Use cases of Sales Countdown
Here's some cases of using Sales Countdown
Set up Flash sales scheduled to start on a set date/time
Run Exclusive Happy Hour Deals that only last for a few hours
Set up Store Anniversary/Birthday Specials that last for a day and end at 11:59 pm
Run Exclusive Festive deals that last till the stock lasts and end once the inventory goal is met
Show the amount of stock through a counter bar to sell limited stock product
Run periodical Flash sale on all or some specific products/types of product.
Spotlight special campaigns such as Christmas/ Black Friday/Mother's Day etc. through sticky headers/footers
Personalize your campaigns and only show them to logged in members
Set up a countdown timer to rush shoppers to buy before deadline expires
Who should use Sales Countdown ? 
Ambitious store owners committed to increasing profits on holiday season.
Store owners tired of letting interested shoppers leave their website and postponing their purchase.
Store owners who're ready to earn more cash from the same traffic without spending more on ads.
Those who understand the importance of shopper psychology in sales
FEATURES FULL LIST
Set Up Sales Between Two Specific Dates and Time 

(Featured)

Run a Countdown Timer to rush Shoppers 

(Featured)

Set up a counter bar to show the real-time stock status 

(Featured)
Create conditions to customize campaigns

 (Featured)

Maximize conversions through Smart Events
Frontend Deal Pages
Release Notes
Version 1.0.0 (released on March 30th, 2018)
Why Choose Magezon
®

2 Extensions ?

Come with a full service package, extensive documentation and excellent support.
30-Day Money Back
Contact us within 30 days and we'll give you a full refund.
Lifetime Free Updates
Instantly get notified by e-mail once a new version is released.
90-Day Free Support
90 days of troubleshooting support and bug fixes for free.
Free Installation Support
Helping you to use our extension is the fastest.
High Quality Code
All our extension are of top quality and come with well-commented code.
Extensive Documentation
All extensions come with a detailed PDF and online user manual.