Magento Rental Booking
Save time managing, spark your site's growth and keep your rental business in track.
Manage Rental Product
Support all Magento product types

As the rental system is enabled, it will adapt automatically to your products. Compatible with all Magento product types without bugs. Integrate with any website in minutes.

Configure reservation price

Configure the price flexibly depending on the time or the customer group. Enter the price, quantity, rental duration easily with the built-in format from the backend.

Set rental time from the frontend

Enable your customers to set the pick-up and return date quickly through the built-in calendar. The price will appear immediately right after the time is set. Your customer can foresee the price before making the decision. Make it a better rental experience!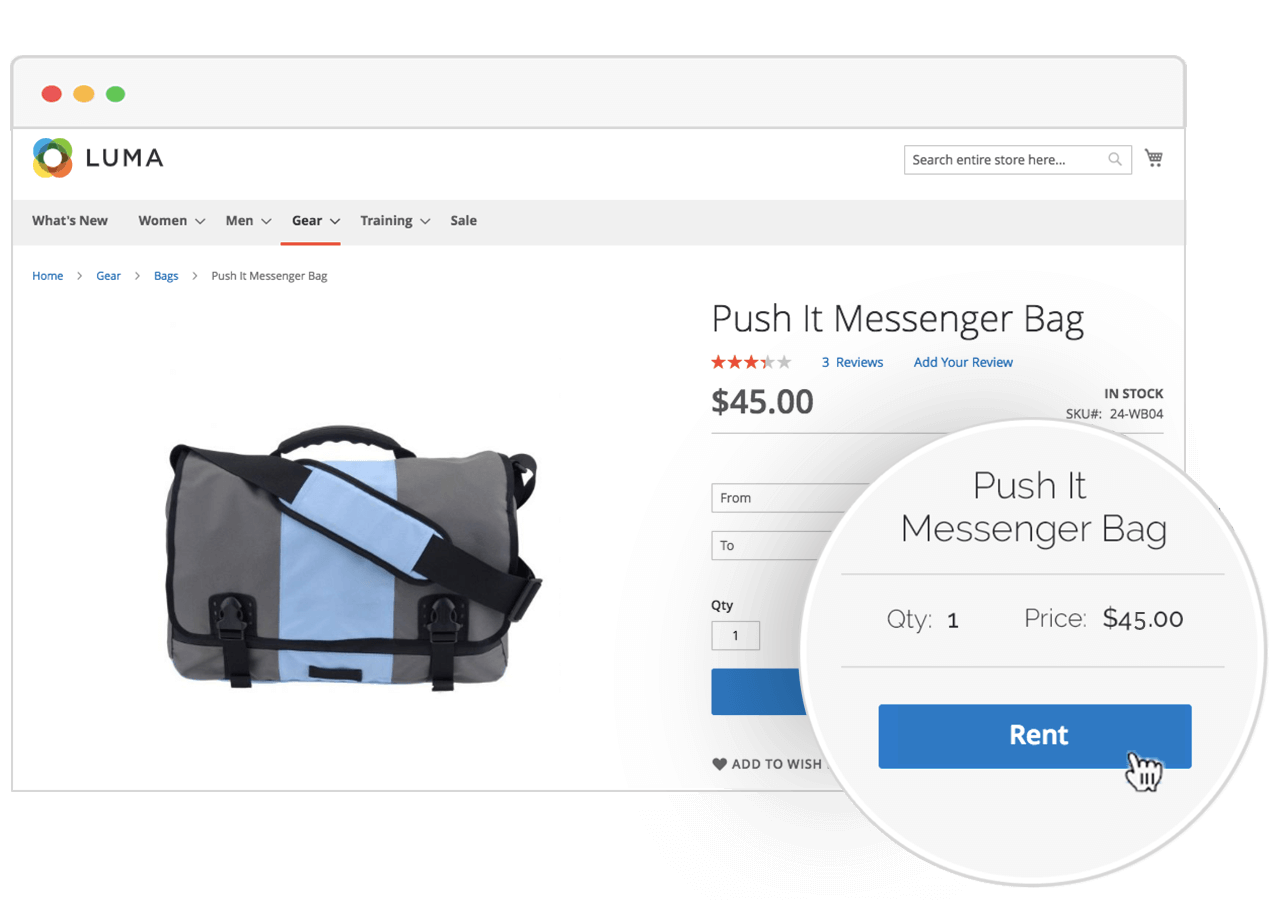 Inventory Management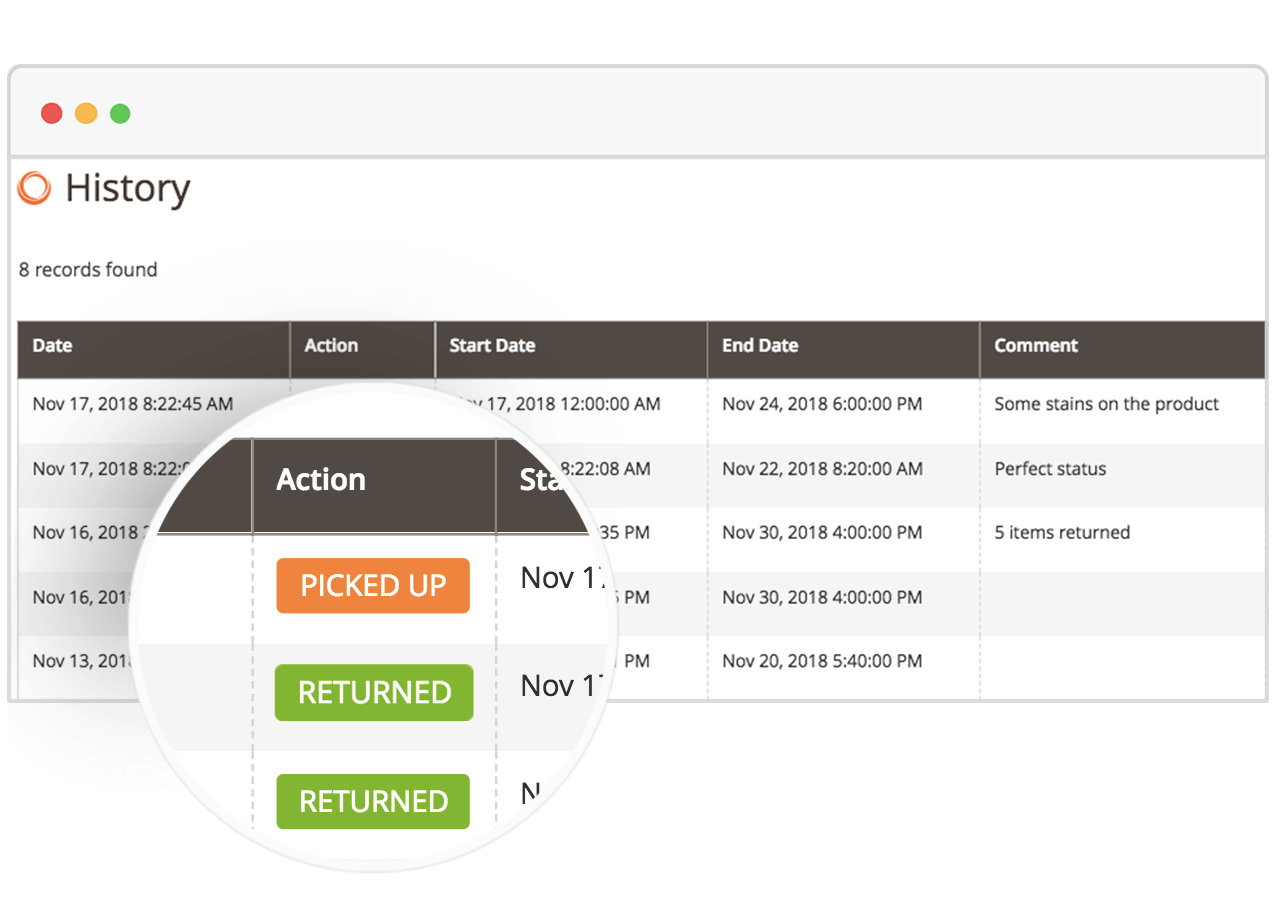 Manage the rental items

Rental product grid supported helps easily manage thousands of items. Check the time, status, quantity in-stock, and product detailed information just at a glance. Add new rental item then it will appear in your grid automatically.

Manage the products in exchange

Communicate with your customers and change the product which has problems. Support available rental list to choose. Configure rental period for the new one with the built-in calendar.

Handle the ledger

Check all the information of your rented items from the backend. See all the previous actions, quantity, period etc. or event the comment made before.
Advanced Rental Report
Control sale performance

Inspect product prices, the amount gained from each or all products thoroughly. Check out your sale status with a detailed invoice. Gain new insights into your business' performance, using our dynamic reports tailored to your customer data.

Keep track of your inventory easily

Keep track of assets in your inventory. Check the amount of the products in-stock. Don't have to spend too much time digging for data anymore. Instead, pay more time for your customers' needs.

Calendar added on the schedule

Check your schedule, see your stock levels, and view order history on a comprehensive calendar. Instantly see what's available or checked out, for any period, whenever you need.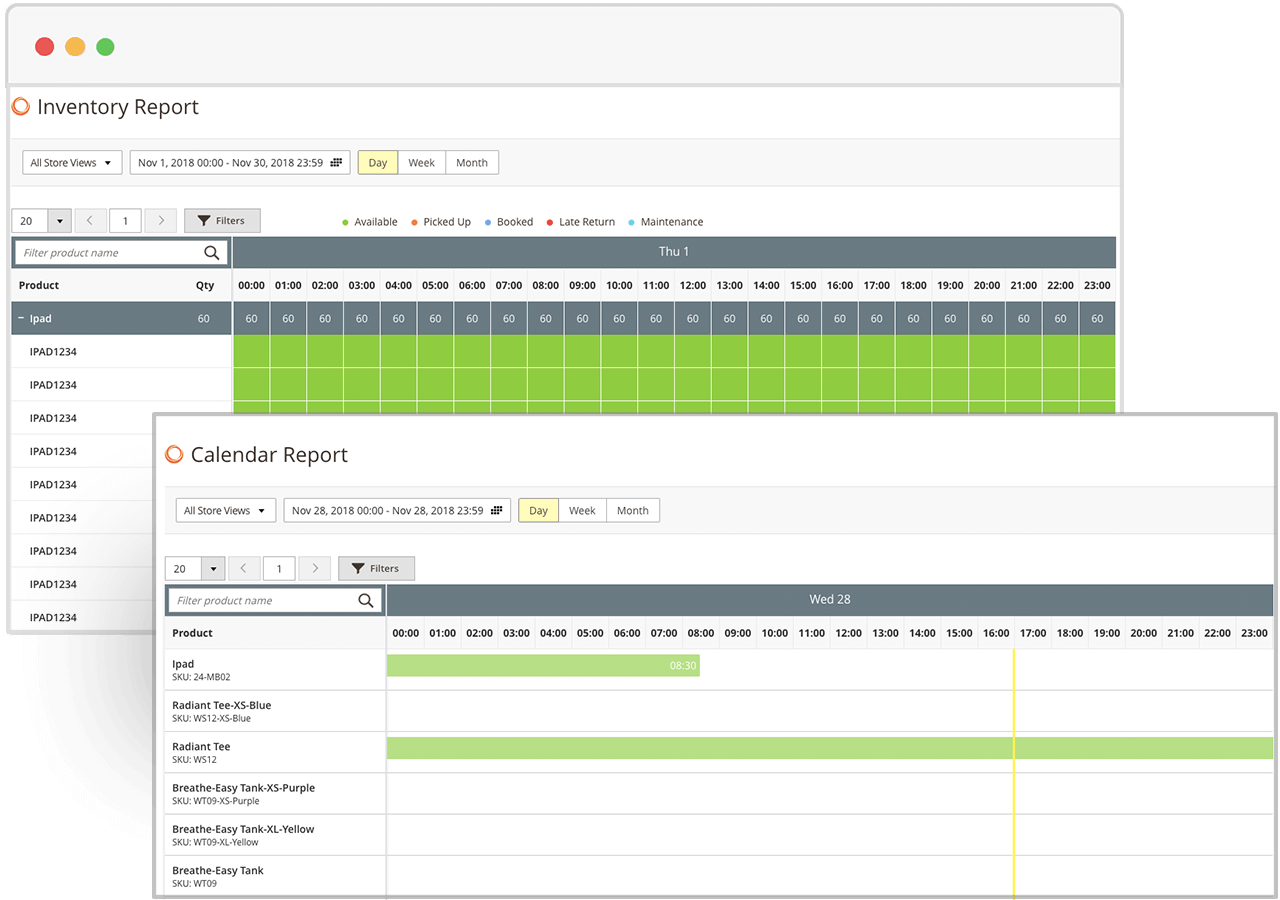 Serial Number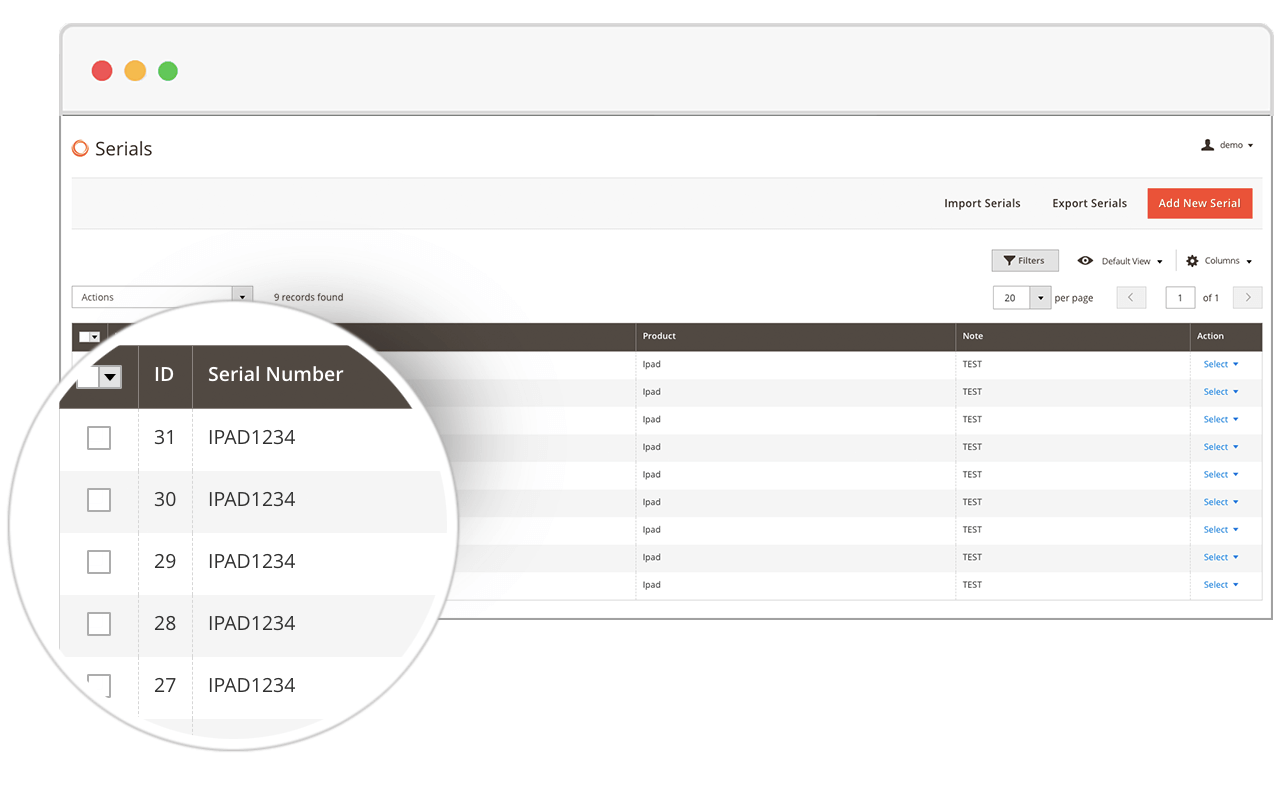 Easy to organize, distinguish tons of product

List all the product serial number in a grid. Add thousands of serial numbers by importing button at the same time. Create the serials by marking it from the backend. No more confusing between products. Manage product with simplified information but still detail. Keep your inventory as tidy as possible.

Report supported with serial numbers

Check out all the information from product report, in the most logical way. Let you know the rental period, price… etc. While Import Serials button let you add thousands of products precisely to the report in minutes, the export function create hard copies of your list for further purposes.

Product exchange depending on serial number

Do the exchange right from the serial number list. Also support available rental list to choose, just the same to product report.