We support 7 elements that help create your menu in a creative way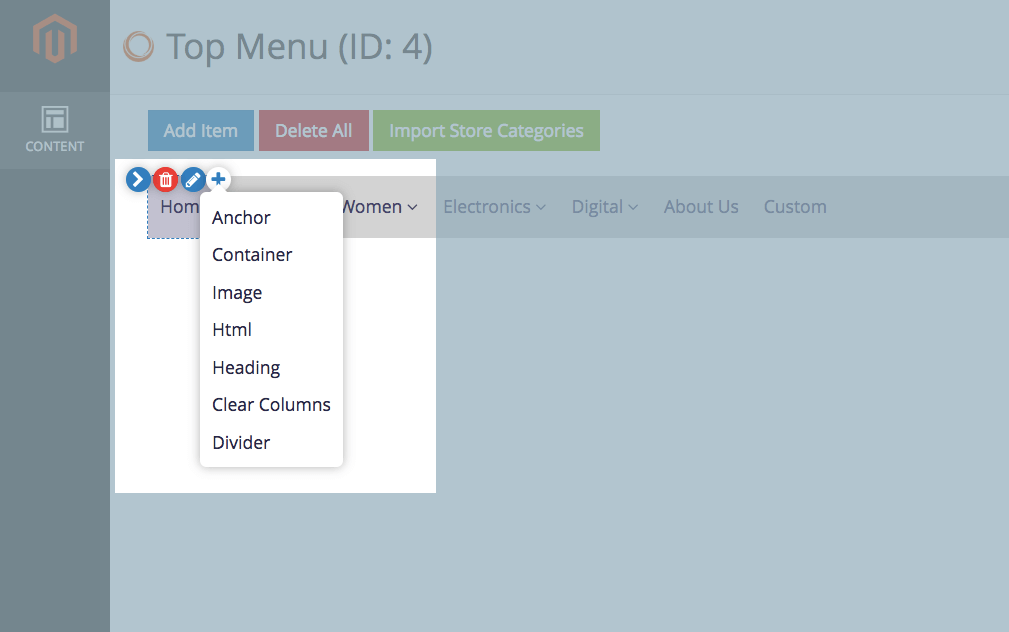 1. Anchor
Firstly, our Ninja Menus get the anchor. Anchor element lets you make a new submenu (children of the category you just click on). Just by using the pencil symbol, you can make your menu more attractive with unlimited level created. Here below we've made multi-level submenu for instance.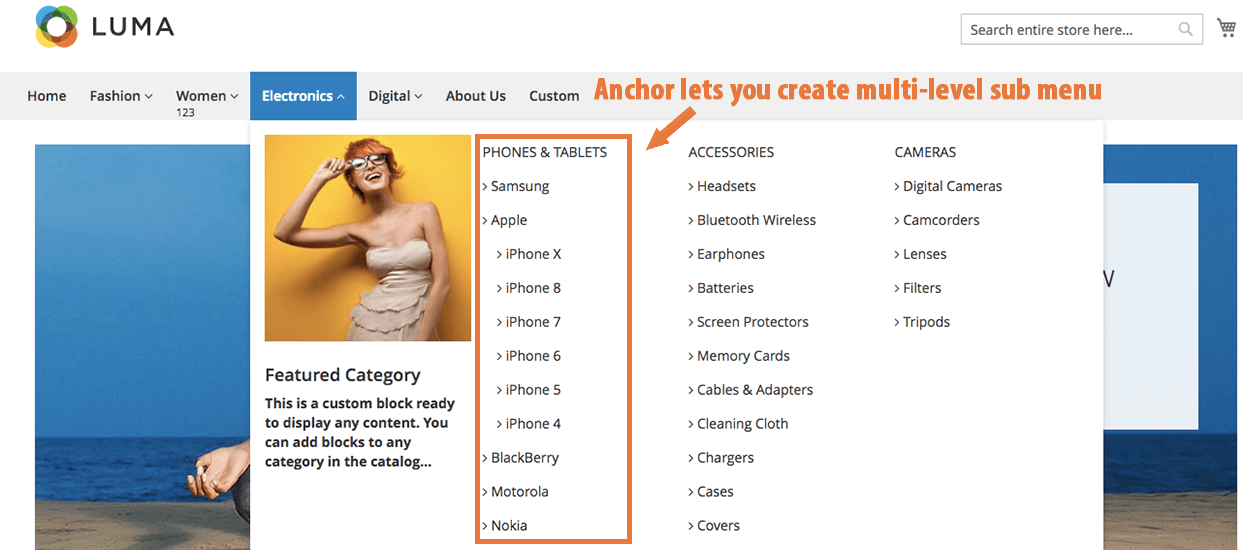 2. Container
Unlike Anchor, when you add a Container, it means you add a no-title box to your menu. Just a blank space, no title editing. You can only edit style (width, background color, style, position…) in Submenu tab and Class Attribute (for those who have coding knowledge) in the General tab.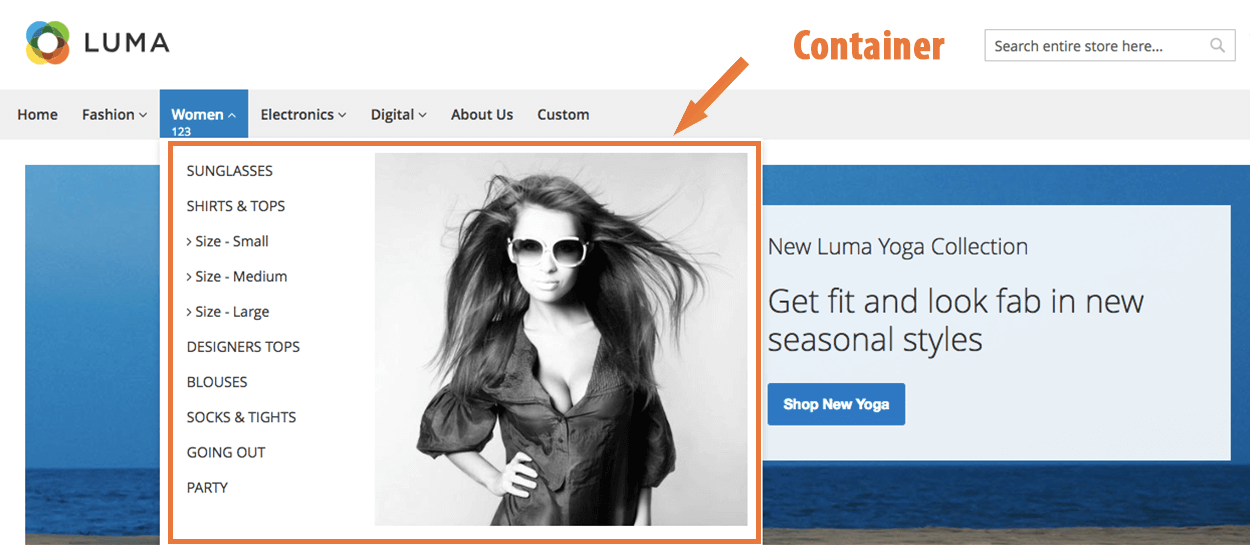 3. Image 
Furthermore, you can Assign images to each item by choosing from your device or entering the URL. n addition, you can also control your image size & position easily. 
Like this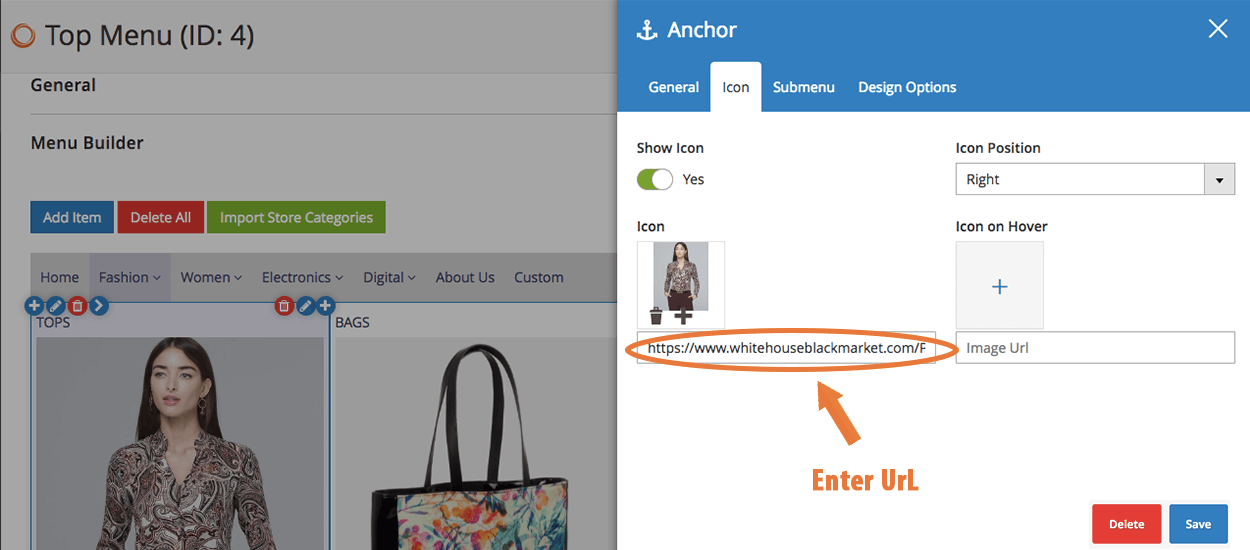 Or this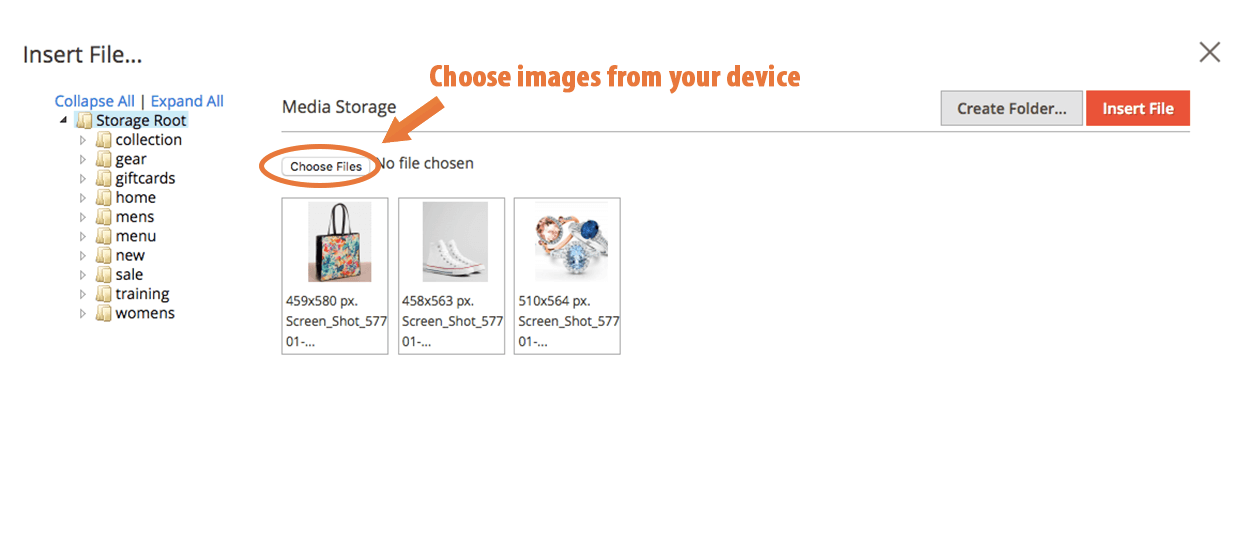 And the result will be like 
4. Html
With this element, adding HTML to your submenu will never be easier. Our HTML interface also lets you edit the content, style, font, size, the color of the text or even image. WYSIWYG editor mode lets you see exactly what is on the front store right from the backend.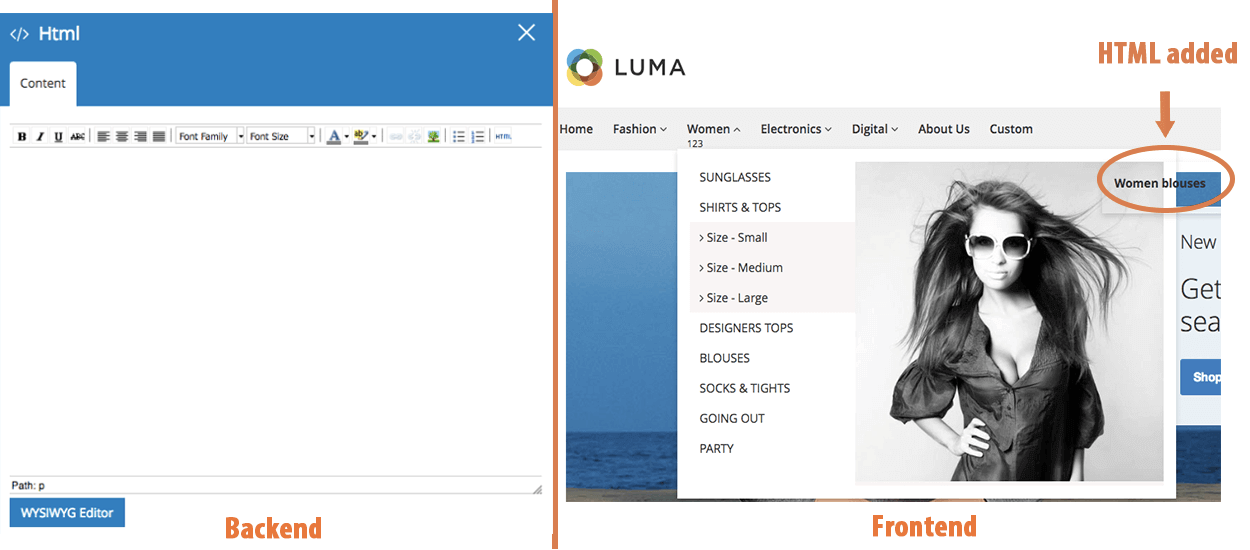 5. Heading
Magezon always wants to make the best products. This kind of extension can make your parent categories easier on the eyes by Heading element with full Design Options for you to edit.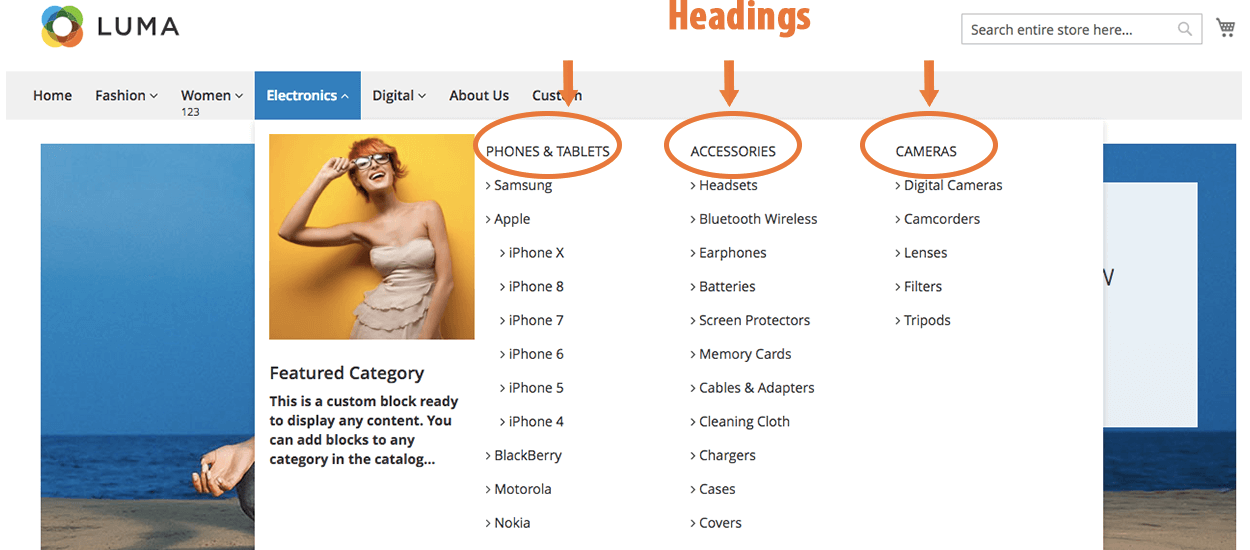 6. Clear columns
This element helps separate items in the same row into different rows but still keeps their own width.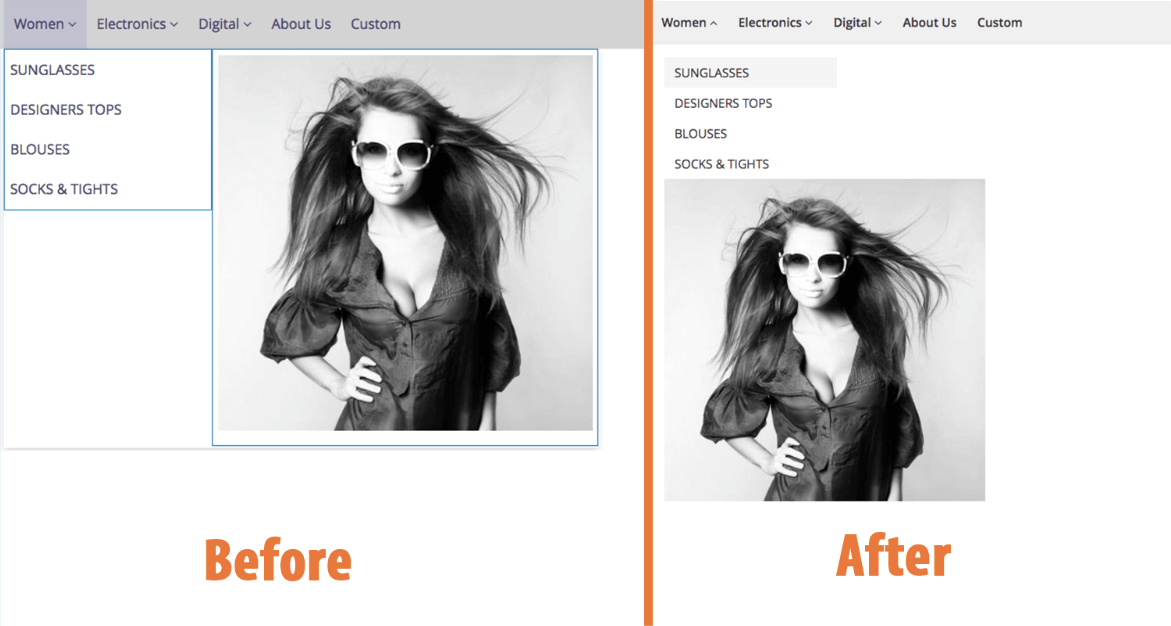 7. Divider
Last but not least, we also provide you provide you element. When adding a divider, you can add a title with a cross line that separates items.