Magento 2 Mega Menu - Create unlimited levels
Our Magento 2 mega menu supports unlimited levels that help show off all your items but still look tidy.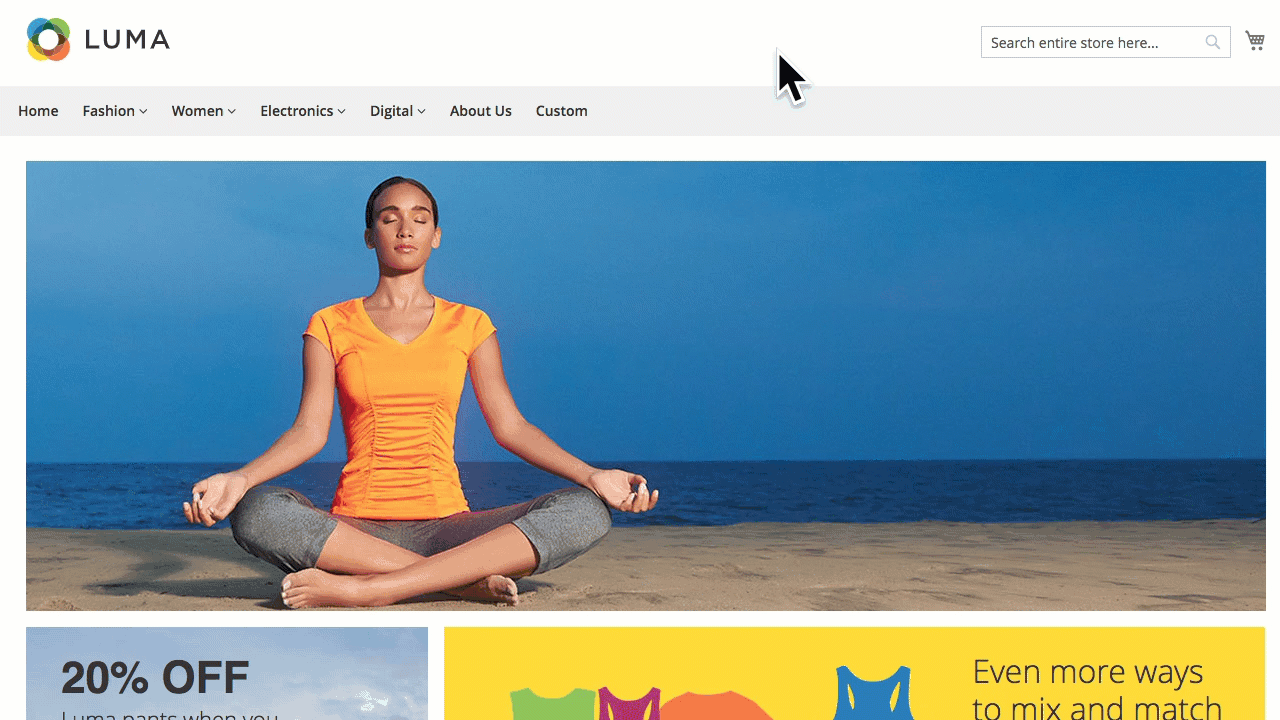 A multi-level menu starts with the category clicked and there will be displayed other layers of smaller product groups. The next level follows the same logic for the incoming items that you set from the backend. As can be seen, each level can contain a group of items having same features, price, gender, etc. so there's huge space for you to display your products. Hence, this kind of function is really worth trying!
How to configure multi-level menu
From the backend, you can easily create this kind of menu. Anchor element supported, making a menu of four, five or even ten levels is now just a piece of cake! Click on the plus button of the previous level, then choose "Anchor". A new sub-menu appeared immediately. Set the name, position displayed, color, icon, etc. for the new one depending on your own style. Done! Your brand new multi-level menu made by yourself - no coder needed!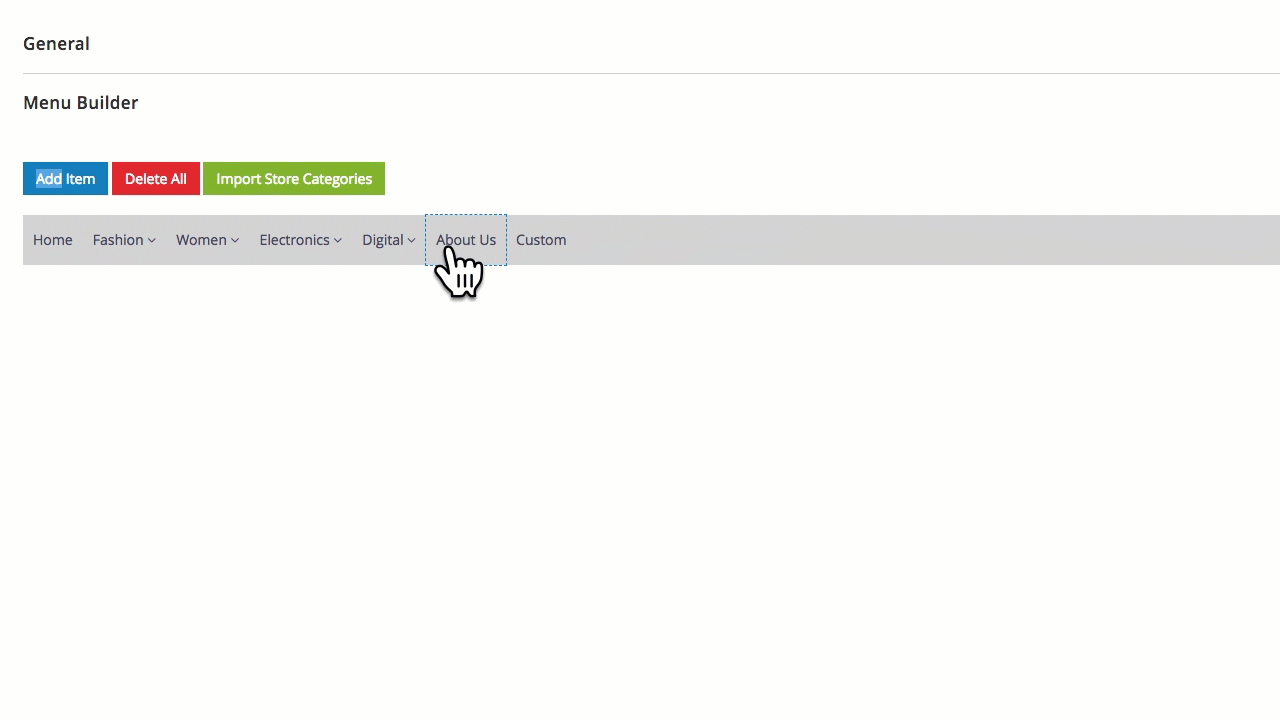 Horizontal Multi-level menu
This menu will open by pushing the website content to the right or left, or whatever position you set. It's somehow a kind of fly-out menu. Besides, it has multi-level allowing endless nesting of navigation elements. This multi-level menu is the most popular one applied by almost online stores.
With some easy-to-follow steps, you can create a stunning multi-level menu, arrange your all items in the most logical way. And you know, if your site's navigation is good, your customer will feel comfortable when shopping. Enhancing the customers' experience also means improving your sales performance!
The following picture is one of the amazing menus created by our extension from the backend.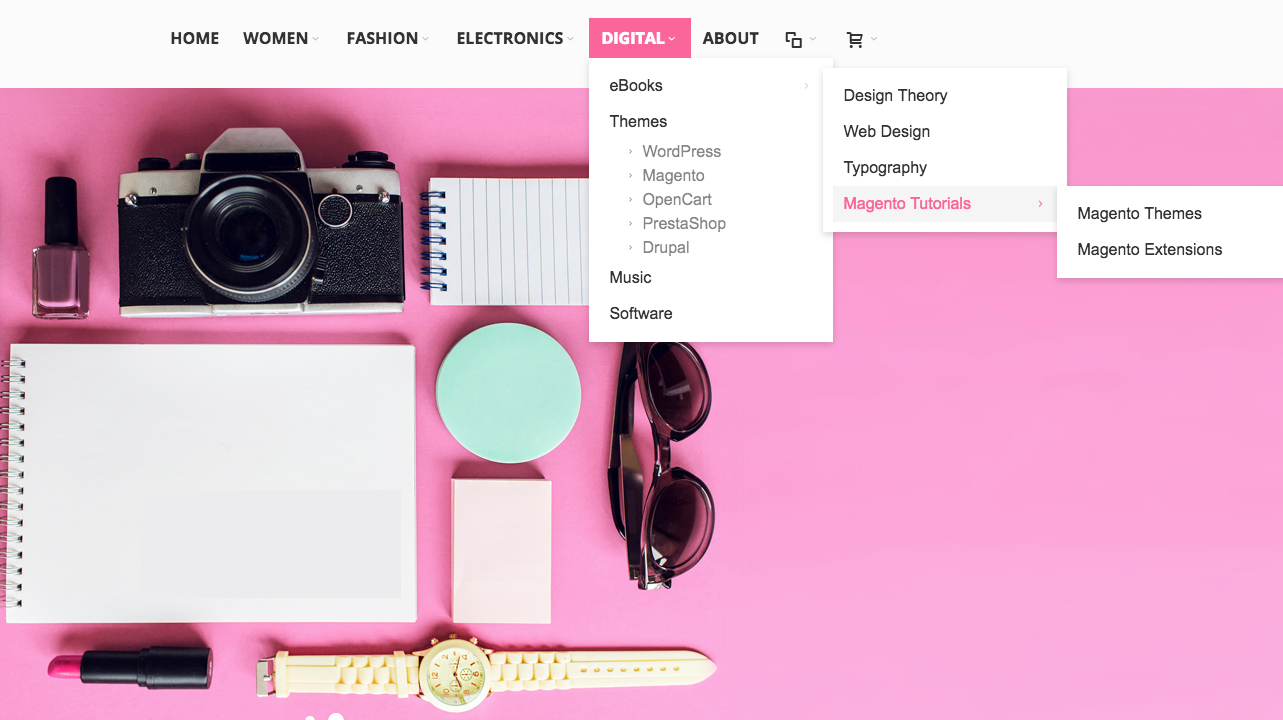 ACcordion multi-level menu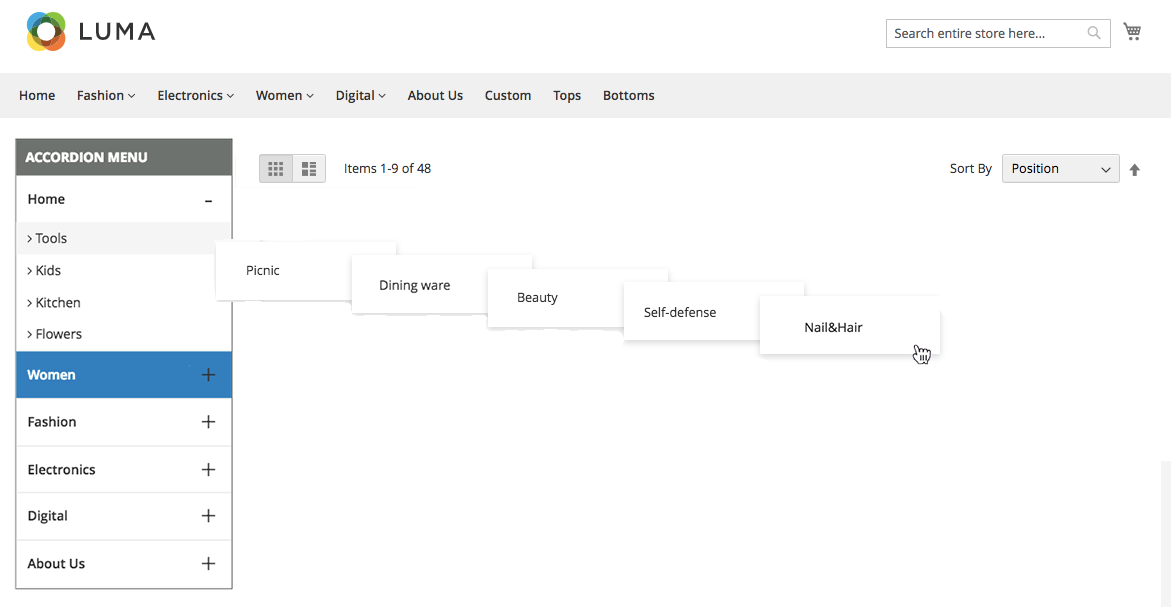 Vertical multi-level menu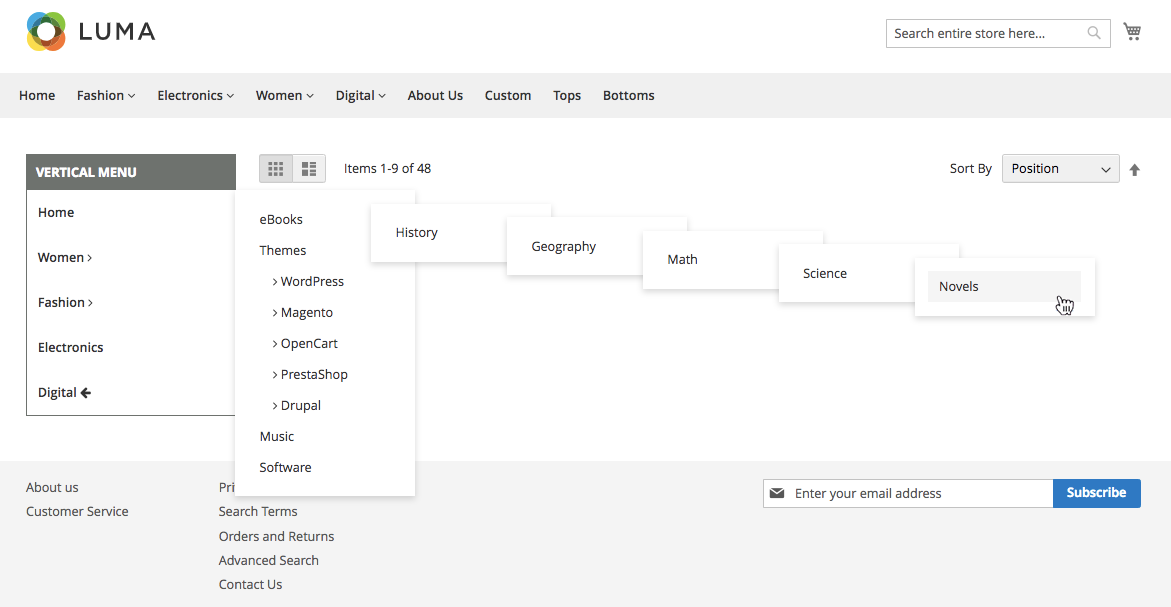 Multi-level menus on mobile devices